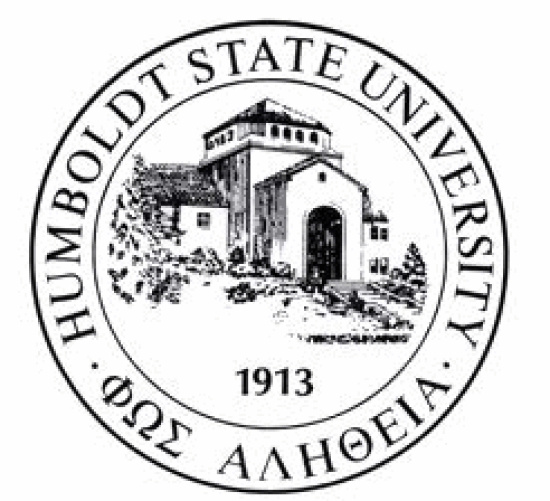 UPDATE 8:25 p.m.: HSU is now advising "all students living in Sunset Hall to be treated with an antibiotic for bacterial meningitis as soon as possible. This expands the group of students being advised to get the antibiotic, which is known as Cipro."
###
Original post:
Humboldt State University press release:
A Humboldt State University student who lives on the first floor of Sunset Residence Hall is being treated for bacterial meningitis. The student was treated Tuesday at Mad River Community Hospital, and transferred to Redding where he is undergoing additional treatment and tests. He remains in critical condition.

Out of an abundance of caution, all students who live on the first floor of Sunset Hall are being advised to be treated with a single dose of a common antibiotic called Cipro as soon as possible. Prescriptions can be obtained from any health care provider, including family doctors, local clinics, and urgent care. Students can also request a prescription from the Student Health Center by emailing your name, your date of birth, HSU ID number, any allergies, and your pharmacy information to am7008@humboldt.edu.

HSU is working closely with the county's public health office, which is the lead agency and is providing guidance. The campus is in the process of contacting those who have been in close contact with the student and are therefore at higher risk. Of primary concern are roommates, girlfriend/boyfriends, or anyone else who had intimate contact with the patient.

Bacterial meningitis is much less contagious than the flu or common cold, and is not blood borne. Symptoms include headache, nausea, sensitivity to light, and altered mental status. The specific bacteria in this case has not yet been identified, but is being treated as meningococcal disease until proven otherwise.

More information about bacterial meningitis is available from the CDC at cdc.gov/meningitis/index.html and CDPH at cdph.ca.gov/healthinfo/discond/Pages/MeningococcalDisease.aspx. For medical guidance throughout the holiday weekend, you may access a phone advice service by calling the HSU Student Health Center at (707) 826-3146.