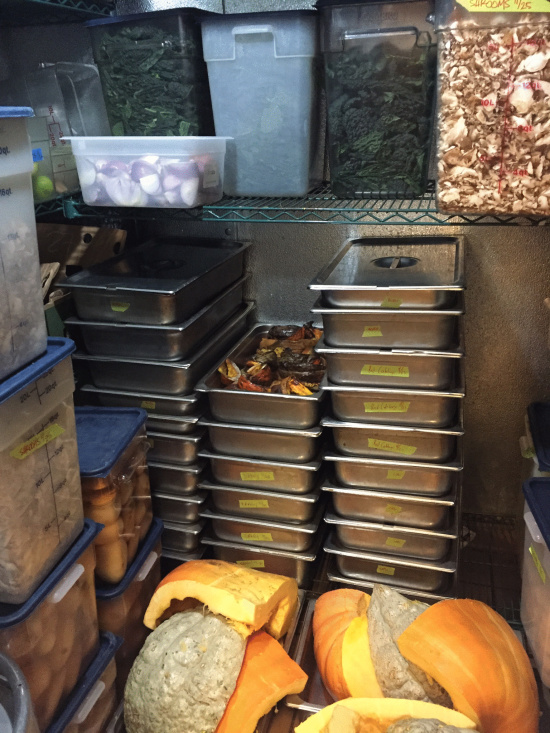 Refrigerator stocked full for today's feast at the Arcata Community Center. [Photo provided by Luke Patterson.]
Here's a handy guide to Thanksgiving feasts for those in need. If you know of any more, please add them in the comment sectio.:
Crescent City: Noon to 2:00 pm at the Del Norte County Fairgrounds.
Arcata: Noon to 3 p.m. at the Arcata Community Center. (See description here.)
Garberville: Noon to 3 p.m. at Vets Hall (Go early, said one local activist, they sometimes run out. Rainbow Mountain Walker will be greatly missed at this event where he was a constant support and a beloved participant.)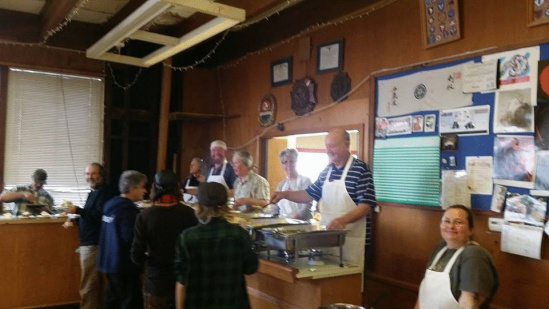 Updated at 1:44 p.m. with a photo of the Southern Humboldt Thanksgiving Feast at the Vet's Hall. Thanks everyone!