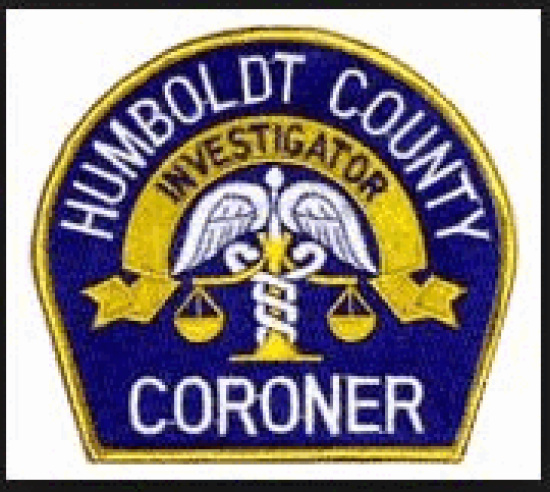 A well-known Southern Humboldt man's death is the subject of an investigation by the Humboldt County Coroner's Office and the Department of Fish and Wildlife. According to Deputy Coroner Roy Horton, a bear consumed almost all of the man's remains though it is unlikely the bear actually killed him.
Horton thinks the evidence so far points to Rainbow Mountain Walker having "collapsed naturally" sometime between Wednesday and Saturday of last week at his rural home between Redway and Briceland. Horton thinks after his death Walker may have been dragged off and eaten by the creature. However, there is a slight possibility that the bear may have attacked Walker and that scenario is being examined as part of the investigation. But there have been no fatalities as the result of wild bear attacks in California since 1875 and neither the Department of Fish and Wildlife nor the Coroner's Office consider that Walker's death was the result of one.
Walker, who was a past Vice President of the Southern Humboldt Kiwanis, was reported missing when he didn't show up for a planned motorcycle run on Saturday. He was last seen Wednesday, October 8. On Monday, October 13, his remains were found during a search of the rural area around his trailer.
Horton crawled through bushes with a flashlight attempting to locate all Walker's remains, mostly bones. He said the remains were found in a place where the bear had apparently bedded down for awhile. Bits of bear fur were found in the area.
"I think [Walker] died a natural death," explained Horton. "Most likely scenario is he was somewhere near home between his house and where he gets his water [from a springbox.] The bear drug him into where he has been bedding down." There, Horton said, the bear consumed the remains.
Walker's door was open and some of the contents of his home might have been disturbed by wild animals. However, Horton said that Walker "had a handgun where he sleeps" and there was no indication that he attempted to access it. Nor, Horton said was there "any indication that [Walker] was dragged from the trailer."
Horton says that during Thursday's autopsy the examiner will be looking for anything to indicate that there was a struggle, i.e. broken bones. This, he said, would indicate that a bear had attacked and Walker had tried to defend himself.
Andrew Hughan, Public Information Officer for the Department of Fish and Wildlife, agreed with Horton that he thinks it unlikely that Walker was killed by a bear. Bears, he explained, "are very much afraid of people."
However, his agency is gathering information. "Our game warden collected DNA to make sure it was a bear in the trailer," he explained. There were other animals that may have gone into the structure and his agency wants to "make 100% sure it was a bear" that entered the residence.
The clothes Walker was wearing were salvaged by the Coroner's Office and are being tested for the bear's DNA, too.
Hughan explained that Wildlife Services (wildlife advocates recently tried to get Humboldt County supervisors to stop renewing their contract with this controversial federal agency) will be attempting to trap this bear. Hughan said that if they catch the bear, DNA will be taken from it and compared to that found on Walker's clothing. "Realistic chances of finding this offending bear are pretty small," Hughan stated.
Hughan said that if the DNA matches though, the bear will be destroyed whether or not it is believed that the bear attacked Walker while he was living or scavenged his remains after his death of natural causes.
Hughan sought to calm fears of residents who are worry about a rogue "killer" bear. He explained that at this point authorities don't have enough information to form conclusions. "We know that a person is dead and was consumed by a bear. That is all we really know at this point." However, he also specified that "evidence and past history indicate that there is not a bear out there hunting or killing people."
An account has been set up to help defray funeral expenses, bills, etc. for Rainbow Mountain Walker's family. Donations can be made at the Community Credit Union of Southern Humboldt, account number 17455.
Previously: