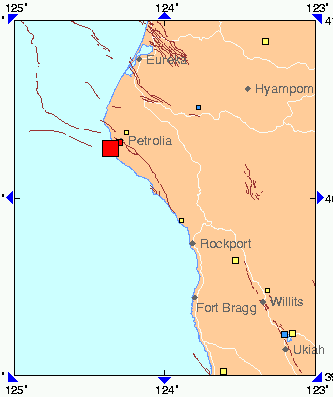 Report in, please! Did you feel it?
A decent-sized earthquake — 4.2 on the Richter — struck just offshore of Punta Gorda at 7:24 this morning.
This particular corner of your Lost Coast Outpost did not feel it — midtown Eureka, here — but the social mediasphere is lighting up from many corners of the county.
Follow updates from the USGS here.
###
UPDATE, 7:38 a.m.:
RT @NWS_NTWC: Tsunami Info Stmt: M4.1 035Mi SW Eureka, California 0724PDT Oct 19: Tsunami NOT expected #NTWC

— NWS Eureka (@NWSEureka) October 19, 2014