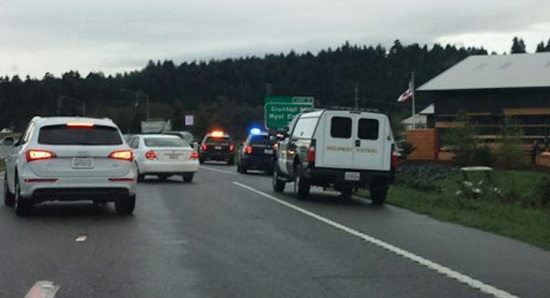 (Photos courtesy of LoCO superfriend Bob Pagliuco; video via James Shepherd)
LoCO is piecing together information about a pursuit that occurred this morning near the Highway 101/Highway 299 interchange involving multiple law enforcement vehicles and a man wearing a backwards baseball cap defiantly piloting a golf cart. The following is a thrown together timeline utilizing various reader reports.
Via Greg Gehr: "One of the CHP was trying to get in front of the golf cart and stop it because it didn't appear to want to stop."
Via Cerise Ibach: "Was on my way to HSU a few minutes ago and drove by a pretty funny scene. I was heading southbound on the 101 when the CHP came up behind me. The whole freeway was going pretty slow and at the 299 intersection, there was a golf cart being driven up the offramp. CHP was following and they wound up heading east on on 299 westbound. Driving into Arcata there were a few more law-enforcement vehicles headed that way. I just hope they don't shoot that guy."
Via James Shepherd: "The guy running from the cops in a golf cart on the freeway ended up in the ditch near the mill yard where I work and got tackled by cops."
LoCO will update this post when we know more. Please always operate golf carts responsibly.
# # #
UPDATE, 2:07 p.m.: CHP weighs in on golf cart guy:
In the early morning hours of October 24, 2014, 35 year old Cory Pearson, a PRCS parolee, reportedly stole a golf cart from the Sun Valley Bulb Farm in Arcata. Pearson, while under the influence of methamphetamine, was driving the stolen golf cart on Lamphere Road in Arcata.

At 7:46 am, Pearson stopped the golf cart in front of a residence and began ramming the front of the golf cart into the rear of a parked car. Witnesses reported this to CHP and gave a good direction of travel and description as Pearson fled the scene.

CHP Officers responded to the area and began looking for the golf cart. Reports to CHP dispatch led officers to locate the golf cart at 8:14 a.m. as it entered southbound US-101 from Giuntoli Lane. CHP positioned their patrol vehicles behind the golf cart with emergency lights and sirens on. Pearson attempted to evade the officer at speeds of 10 miles per hour as he drove the golf cart in the southbound lanes, center median, and shoulder of US-101. At the US-101 / State Route 299 junction, Pearson drove onto eastbound State Route 299 prior to the Giuntoli Lane over-crossing. Pearson attempted to escape by abandoning the golf cart and fleeing on foot. CHP Officers were able to catch Pearson within seconds.

Pearson was taken into custody and booked into the Humboldt County Jail on charges including felony vehicle theft, felony drug influence, and evading police. Neither CHP nor Pearson were injured in this incident and no weapons were used.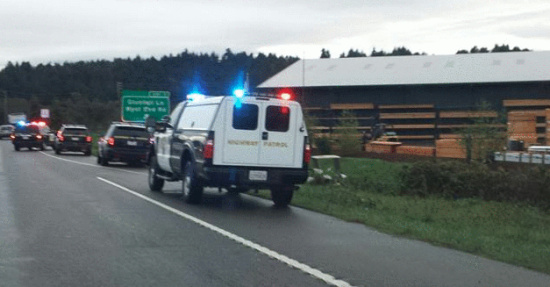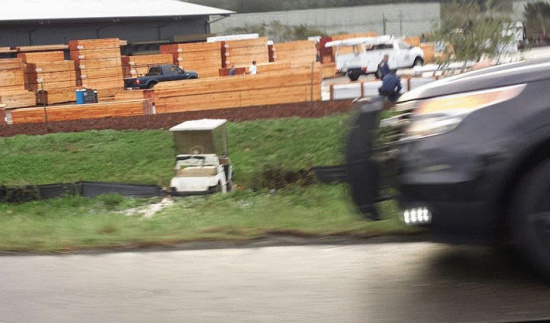 Oops.