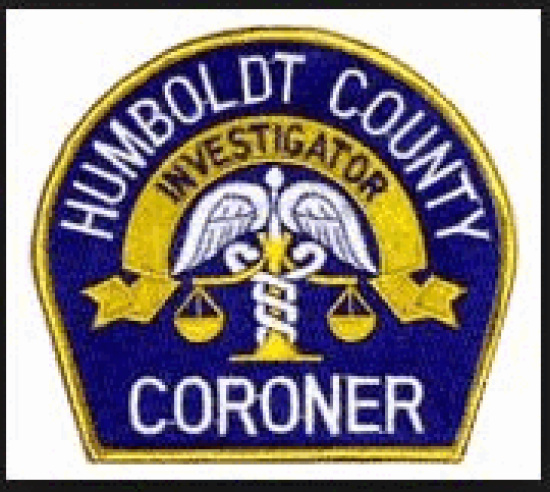 Three sets of unidentified human remains were found in Humboldt County in 2014. What was the cause of these three tragic deaths and what has our Coroner's Office been able to discover about them?
The Deputy Coroners assigned to the cases provided us with the latest information yesterday. Below is a quick summary of what we had known and what progress has been made.
Human Remains Found April 5:
What we knew: On April 3rd, a fire destroyed a supposedly unoccupied three story cabin in an area near Bridgeville. According to the Humboldt County Sheriff's Department, the next day the owner of the property discovered that marijuana had been planted and a pond dug on the property. On April 5, the owner discovered what he believed to be human remains in the cabin.
Links to previous stories: Burnt Human Remains Discovered in Cabin Near Bridgeville
Updated Information: The Humboldt County Coroner's Office has identified Ray Ellery Marsh, age 29 from Eureka as the victim of the fire. The cause of death is inhalation of products of combustion from a residential fire (more commonly known as smoke inhalation.) According to Deputy Coroner Charlie Van Buskirk, there is nothing to indicate that Marsh's death "was anything other than an accident."
Human Remains Found July 12:
What we knew: Two young hikers discovered intact human remains in the Little Van Duzen River water course. The remains were helicoptered out of the remote area.
Links to previous stories: Skeletal Remains Found in River Near Burr Valley Road, Skeletal Remains Probably From This Year, Said Deputy Coroner
Updated Information: The remains have been identified as that of an adult male. Deputy Coroner Roy Horton has identified a possible relative and DNA has been gathered from the relative as well as from the remains. The Coroner's Office is awaiting results to see if they have a match.
Human Remains Found August 10:
What we knew: A hiker walking near the Cuneo Creek Campground discovered what she believed to be a human jawbone. Family members returned with her to the site and discovered what was believed to be a human skull. Law enforcement was summoned and the remains were confirmed to be human.
Links to previous stories: Human Remains Found in Humboldt Redwoods State Park, Law Enforcement at Cuneo Creek Today Researching Human Remains Found This Weekend
Updated Information: Searchers have now recovered approximately 35% of the remains. These have been identified as belonging to a male adult. The death is believed to have occurred within six months prior to the discovery. Deputy Coroner Roy Horton explained that the DNA has been sent in and his office is waiting on results.