Humboldt County Sheriff's Office press release: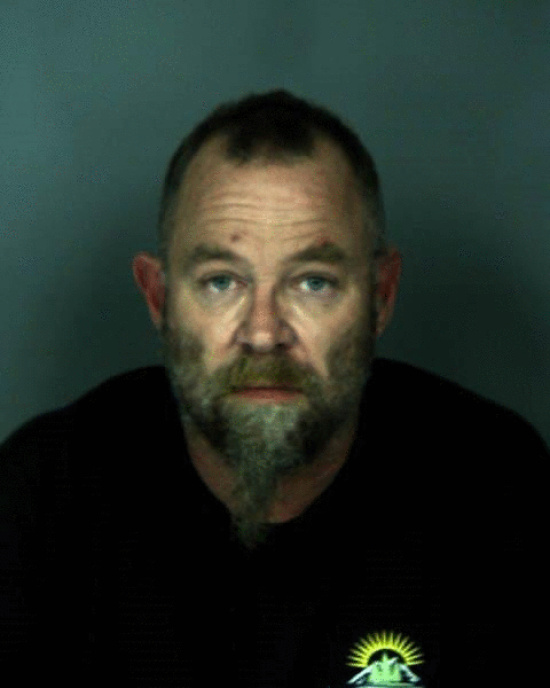 On 10-07-2014, at approximately 10:00 p.m., the Humboldt County Sheriff's Office received a 911 call from a 39 year old female who reported her boyfriend just assaulted her.

When the investigating deputy arrived at the victim's residence in the 600 block of Alpha Street, Eureka, he met with the victim. The victim told the deputy her boyfriend, William Josephs Johns, 50 years old, had been using drugs and drinking alcoholic beverages. He was upset with her for unknown reasons and came into the restroom, knelt down next to her and lit her clothing on fire. Her cotton sweatshirt started burning and she had to put out the fire using her hand. Johns then stated he was going to burn her to death and bit her on her stomach, causing it to bleed. He then tore down the shower curtain in the restroom and ripped the toilet seat off the toilet and threw the toilet seat against the wall that she was sitting on. He then fled the trailer on foot in an unknown direction.

Deputies checked the surrounding area for Johns with no success. Deputies learned that Johns is on felony formal probation for domestic violence and has two summary probations for domestic violence.

On 10-8-2014, at approximately 1:00 p.m., Johns was taken into custody by a Humboldt County Probation Officer and transported to the Humboldt County Correctional Facility where he is being held without bail.

Anyone with information for the Sheriff's Office….is encouraged to call the Sheriffs Office at 707-445-7251 or the Sheriffs Office Crime Tip line at 707-268-2539.