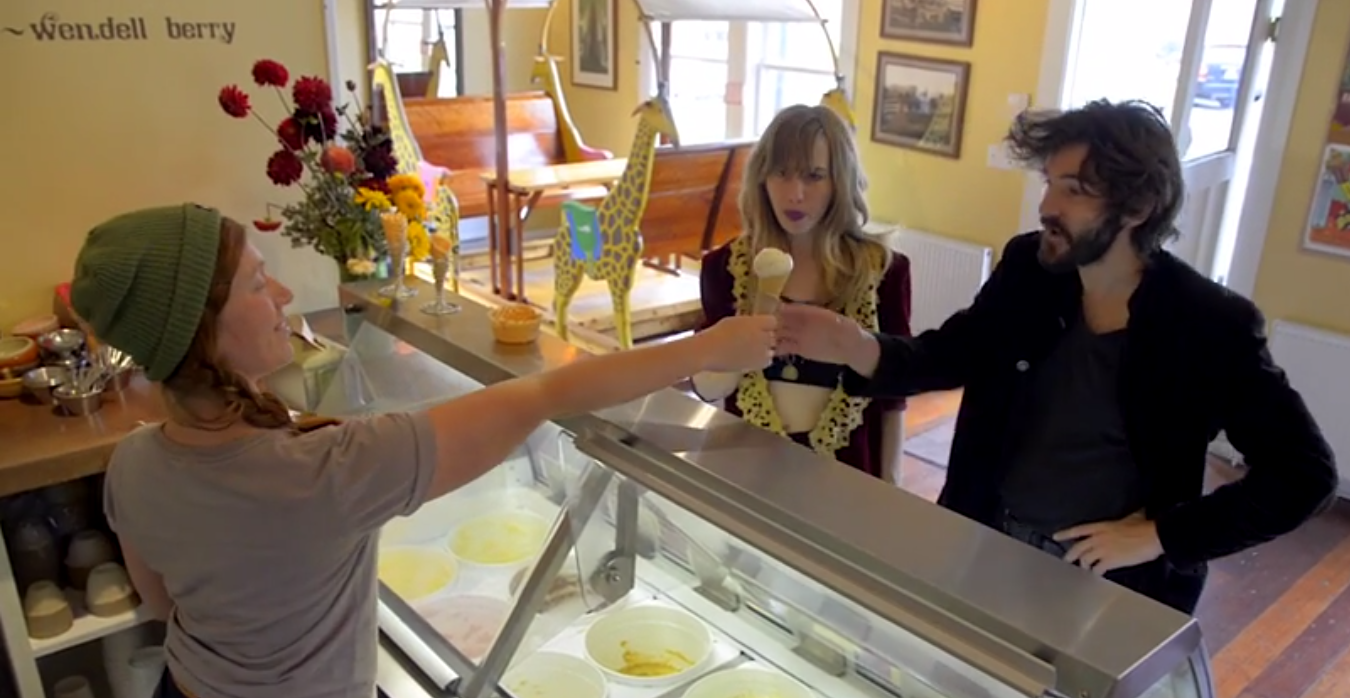 Creativity can come in bursts.
Today, LoCO features its second Humboldt Live Sessions in as many days. Ice cream, anyone? Local videographer Chuck Johnson coaxed Florida-based soundsmiths Teach Me Equals to the Arcata Scoop for a cone and a song.
Please enjoy your aural meal of Teach Me Equals' song "Coelacanth." Then maybe you can have your own scoop for dessert.
Humboldt Live Sessions music videos are produced by Chuck Johnson and feature local/travelin'-through musicians in non-traditionally musical Humboldt locations.
Previous Humboldt Live Sessions: