According to scanner reports, a man was shot in the Piercy area this afternoon. Initial reports indicated that the shooter was on the loose. However, when reached for comment, Mendocino County Sheriff Tom Allman reassured the public that there was "no active shooter" in the area.
In what appears to be a connected incident, a passerby noted that the CHP "arrested two guys in a white Ford Ranger at the northbound Piercy on ramp at gunpoint" about 5:30 p.m. The passerby said that "two officers were handcuffing one person. [A]nother officer had the passenger with his hands up in the vehicle at gunpoint.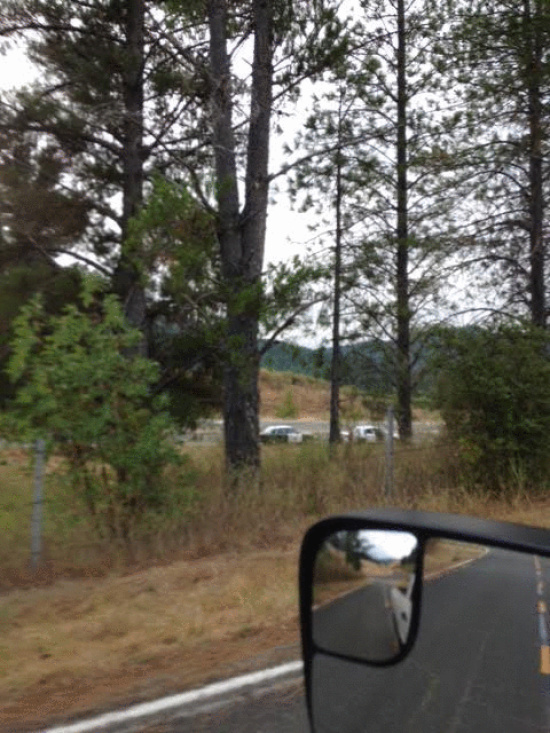 Photo showing the CHP vehicles.
He passed by the spot on his way back from an errand and reported "they were both in the back seat of one of the [CHP] units.
We will update as soon as we can.