UPDATE, 4:25 p.m.: Lt. Steve Knight, on the scene, told Ryan Burns that the department has a history with the subject in this case, who is believed to have a history of mental instability.
Audio follows:
UPDATE, 4:01 p.m.: The scene is breaking up. The road has been unblocked. Scanner traffic indicate the man's family called law enforcement for fear that he was suicidal.
# # #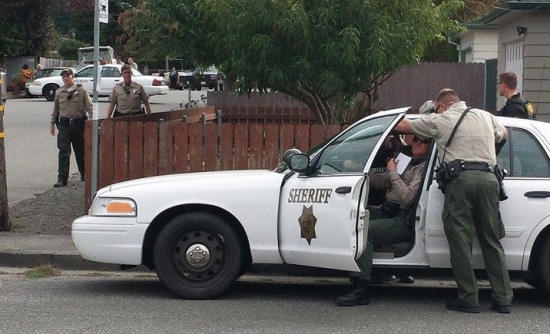 UPDATE, 3:41 p.m.: Law enforcement presence has swelled. Over a dozen officers — now including CHP among their ranks — have arrived at the site. Deputy Borges told LoCO they have no reason to suspect that the man inside has firearms of any kind but are directing people to get back.
"We just want to talk. Do us a favor, please. Just answer the phone," was shouted at the home over a megaphone. A number was provided in case it was easier for the man to call out.
Meanwhile, a school bus was allowed to pass through the barricades.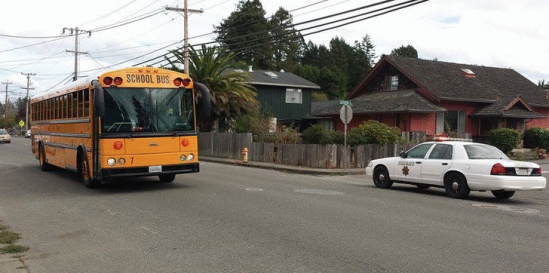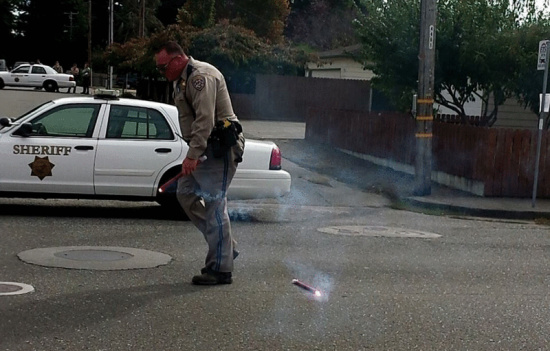 # # #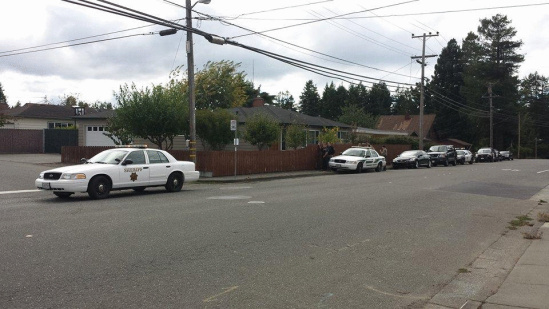 Original Post: The Lost Coast Outpost is hurriedly gathering information about a standoff in Cutten between Sheriff's Office deputies and a man holed up in a house on the corner of Campton and Herron streets. LoCO's Ryan Burns is on the scene and notes seven law enforcement vehicles present. Herron Street is currently blocked off to traffic.
Burns reports that deputies shouted "Sheriff's Department … are you ready to talk?" toward the residence.
LoCO will update this post as the story develops.