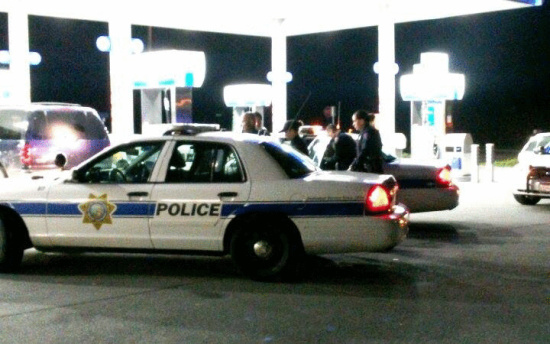 Photo taken by Danae Kirtley
Bruce Leroy Brown escaped from Federal custody on the 25th and was arrested early this morning in Arcata after a struggle with law enforcement (see press release below.)
A witness to Bruce Leroy Brown's arrest, Danae Kirtley, said that Brown was with an unidentified female at the time.
According to the Kirtley, the woman was not arrested. Kirtley said, "After the officers began to leave, she shouted, 'I LOVE YOU!!!'"
Arcata Police Department press release: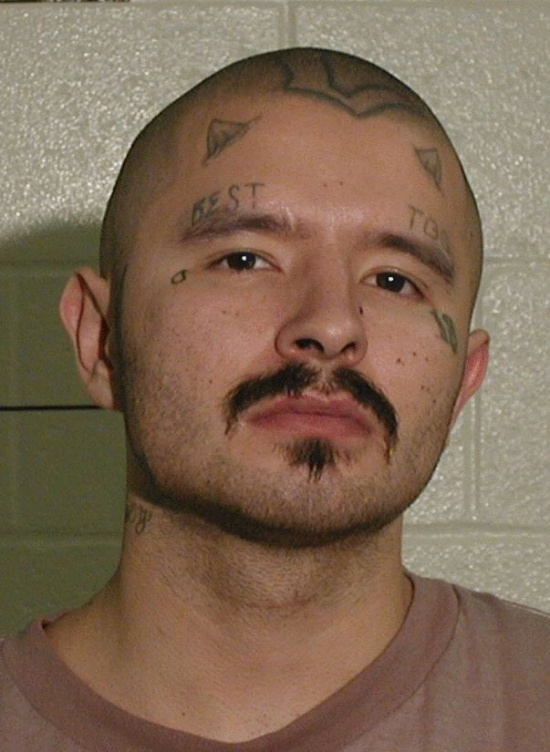 On 9-27-14 at 0002 hours, an APD Officer conducted a traffic stop on the 1600 block of Giuntoli Ln in Arcata.

A passenger in the vehicle identified himself as Bruce Leroy Brown. A records checks showed that Brown had an active felony warrant out of the US Marshal's Office for escape from federal custody.

APD officers attempted to take Brown into custody on the warrant, but he violently resisted, kicking officers and punching one officer in the face multiple times. Officers were able to subdue Brown and take him into custody without further incident.

One officer sustained minor injury from Brown's violent attack.

Brown was transported to the Humboldt County Jail where he was booked on the warrant and for fresh charges of 243(b) PC - Battery on a Peace Officer and 69 PC - Obstructing or Resisting Executive Officer with Threats or Violence.
Previously: