UPDATE, 9/4: Victims named. Suspect in custody.
UPDATE, 7:38 p.m.: A few more pics from the scene below -AG: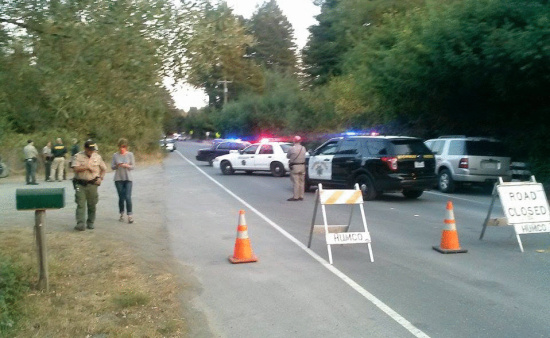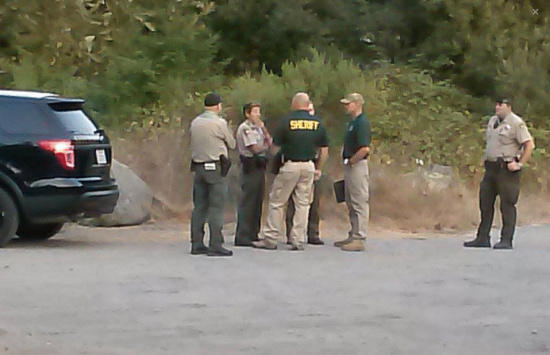 # # #
UPDATE, 7:12 p.m.: Hank Sims on the scene of the potential double homicide spoke with Lt. Kym Thompson of the Humboldt County Sheriff's Office. Thompson said there there are two potential victims but she would not confirm a fatality. Thompson said, there were two possible crime scenes involved both in the Fieldbrook Road area. The road itself, she said, will likely remain closed overnight from where it intersects Wagle Lane to 200 yards towards Blue Lake. The California Highway Patrol and Humboldt County Public Works are on scene assisting with traffic. -KK
# # #
UPDATE, 7:02 p.m.: Lt. Kym Thompson gave a brief statement to News Channel 3 a few minutes ago saying, "I can tell you there has been a shooting involving two victims and at this point the suspect is outstanding." -AG
# # #
UPDATE, 6:57 p.m.: According to scanner traffic, dispatch is calling this a double homicide.
# # #
UPDATE, 6:23 p.m.: The first calls came into the Humboldt County Sheriff's Office at 5:12 p.m.
# # #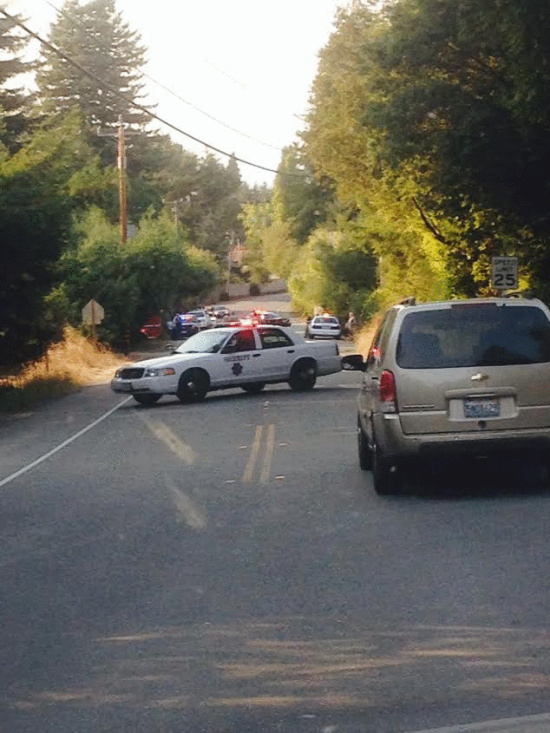 The Humboldt County Sheriff's Office is currently responding to a possible homicide in Fieldbrook.
Information is still sketchy, but scanner traffic indicates that one person is confirmed dead near the corner of Wagle Lane and Fieldbrook Road. Another is injured.
More information soon.