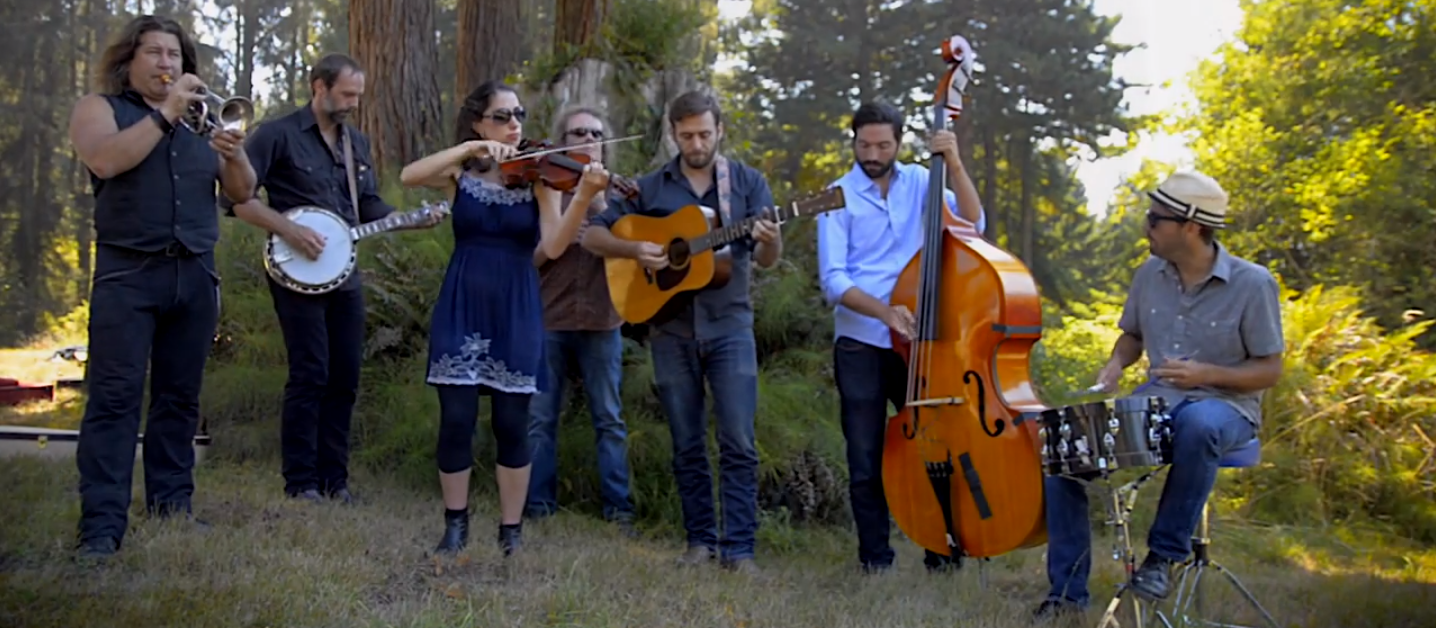 In addition to enchanting KHUM's Larry Trask live in-studio, SF-based seven-piece genre-straddlers Supermule were able to squeeze in some time with local videographer Chuck Johnson last week for the latest edition of the Humboldt Live Sessions. This time out, Chuck took his musical subjects up Fickle Hill to the home of local photographer John Chapman for a sunny morning outdoor hoodang.
Tap thy foot to Supermule's "Blue Eyes" below.
Humboldt Live Sessions music videos are produced by Chuck Johnson and feature local/travelin'-through musicians in non-traditionally musical Humboldt locations.
Previous Humboldt Live Sessions: