UPDATE, 11:36 a.m.: Eureka Police Chief Andy Mills and Captain Steve Watson spoke with the press about "Operation Safe Trails" in the clip above.
###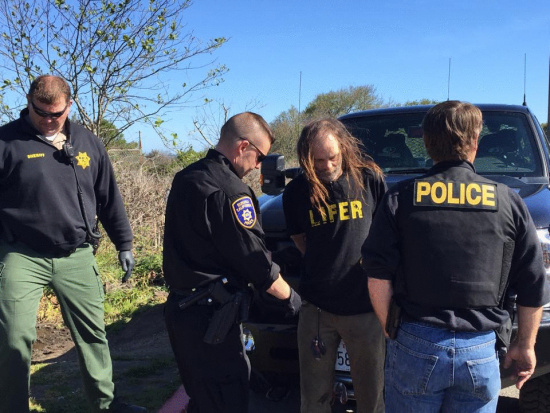 ###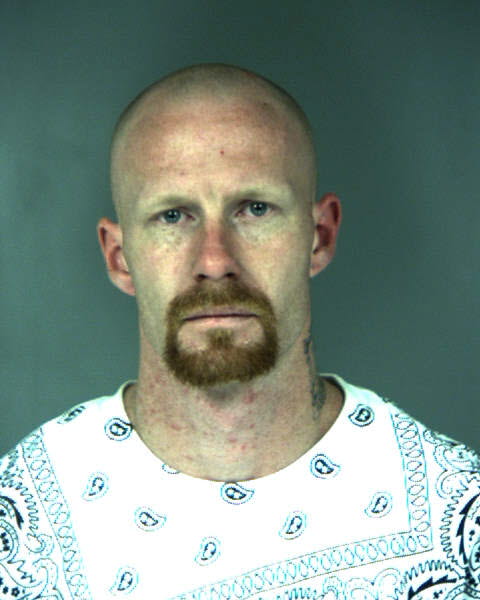 UPDATE, 11 a.m.: Among the people arrested today is Josh Stockoff, who has been wanted since mid-March on an arrest warrant relating to his alleged possession of a cache of weaponry in the Devil's Playground homeless encampment. Stockoff was found with a sawed-off rifle and body armor. See pictures below.
EPD Andy Mills is now giving a press conference at the scene.
###
UPDATE, 10:40 a.m.: Capt. Steve Watson of the EPD tells the Outpost that the arrest tally has risen to "over 20" as of a few minutes ago. This is a major operation. There are medical teams from Humboldt Bay Fire on hand, and known camps have been divided between several tactical teams, who are scouring known campsites in the greater Devil's Playground greenbelt.
###
UPDATE, 10:33 a.m.: "Anyone with a warrant is going to jail," EPD spokesperson Brittany Powell, who is on scene, tells the Outpost's Andrew Goff. All told, there are over 50 law enforcement officers at the site from a number of law enforcement agencies — see photos below — and they've made at least ten arrests so far.
They're estimating that they're going to be on scene until at least 4 p.m. A port-a-potty was just delivered.
###
UPDATE, 10:17 a.m.: Several law enforcement agencies are assisting the Eureka Police in this particular sweep. Andrew Goff, on the scene, has spotted Humboldt County Sheriff's Office deputies and U.S. Marshals Service agents.
Nikki Leskinen, KSLG deejay, messaged us this morning to ask why the Arcata Police Department's paddy wagon was driving down Broadway this morning. Brittany Powell confirmed that the APD is assisting in transporting those arrested in this morning's sweep to the jail.
###
ORIGINAL POST: The Eureka Police Department is conducting yet another enforcement operation behind the Bayshore Mall this morning, this one targeting "the criminal element and those with outstanding warrants," according to EPD spokesperson Brittany Powell. An Outpost reporter is at the scene, and we'll be updating this post shortly.
Eureka Police Chief Andy Mills a moment ago via Twitter:
@Eureka_Police @BayshoreMall large sweep of Criminal Transients. Violence and weapons won't work. Several in custody.

— Andrew Mills (@ChiefAndyMills) April 15, 2015
###
GALLERY (UPDATING)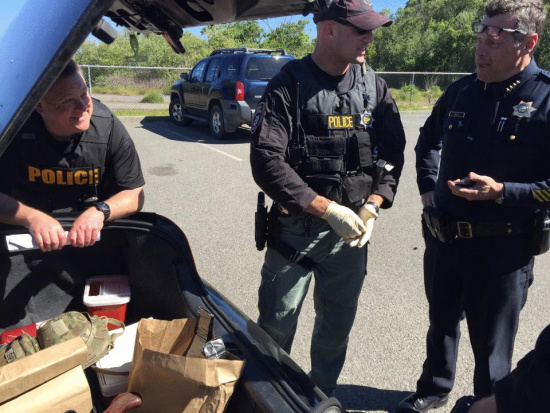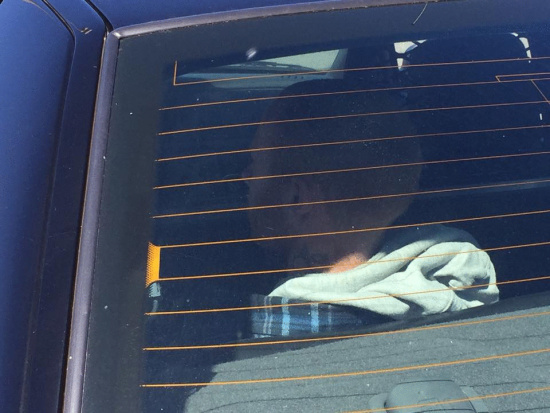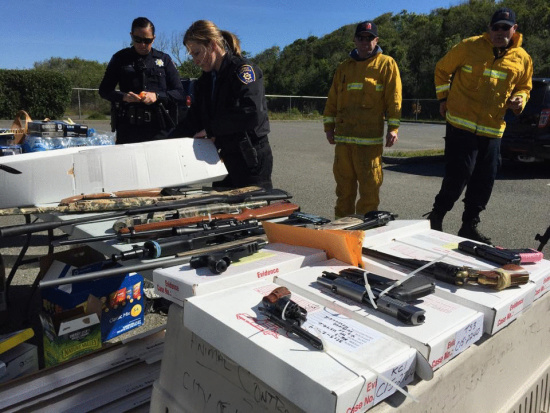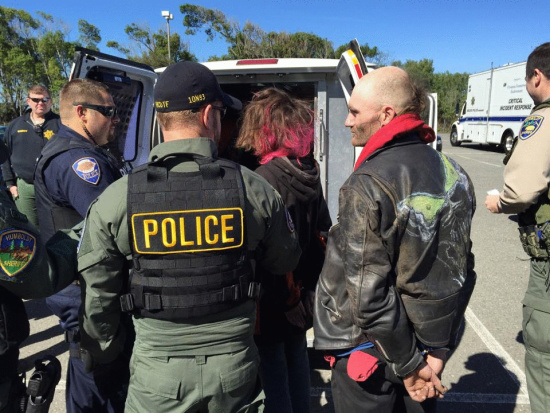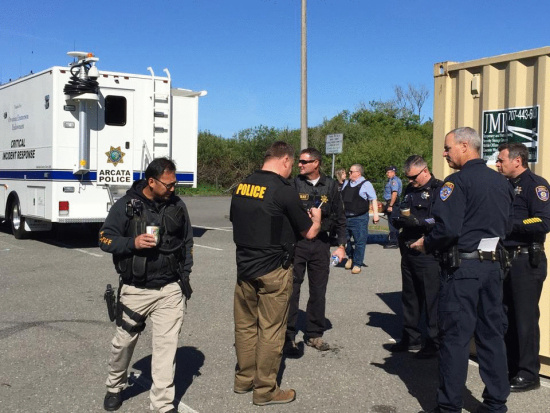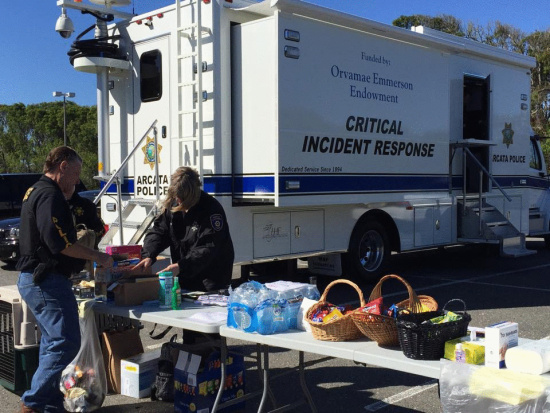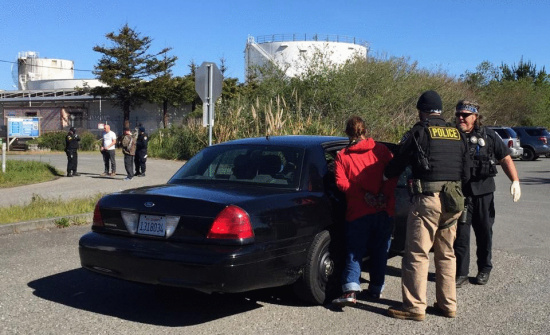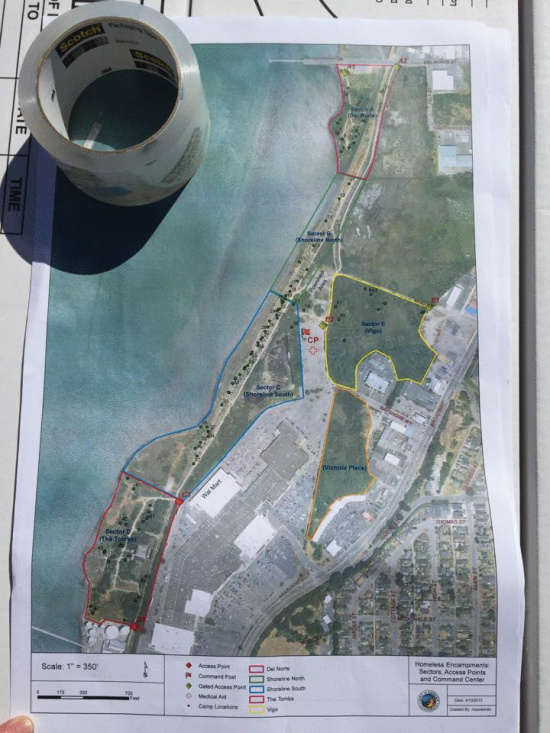 PREVIOUSLY