[IMPORTANT NOTE: The following post contains descriptions of events that are not real. They are staged as part of the Every 15 Minutes program, which teaches high school students about the dangers of driving while impaired. In the spirit of education, LoCO is going to play along. Nobody died. Relax.]
# # #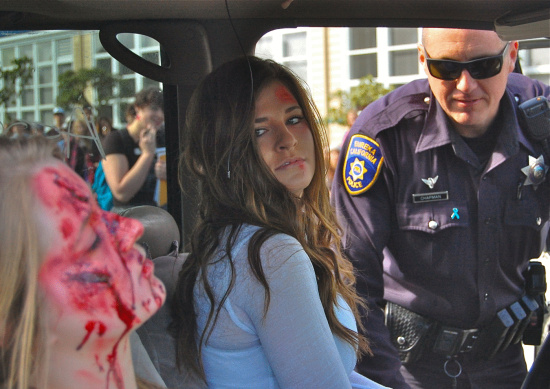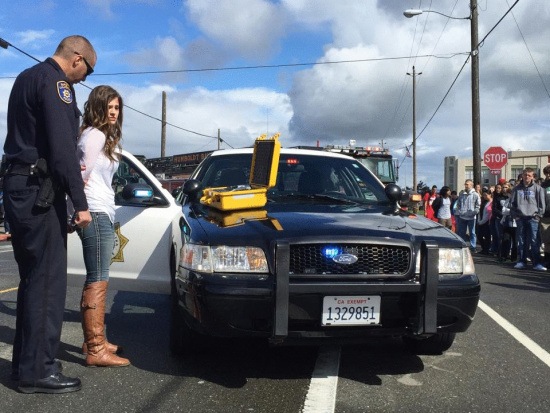 UPDATE, 11:57 a.m.: The Outpost has learned that the young woman arrested for DUI is 18-year-old Angelica Smullin (pictured above). According to the coroner's office, the name of the deceased male student is not being released at this time so that next of kin can be notified.
# # #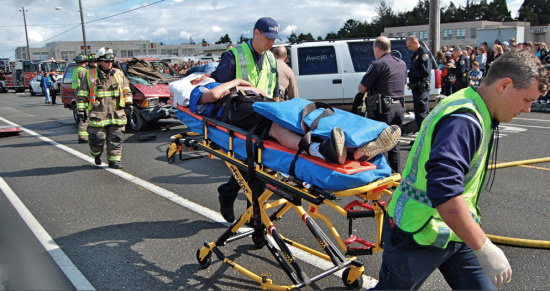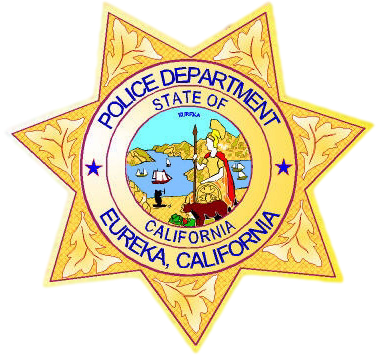 UPDATE, 11:12 a.m.: Brittany Powell, public information officer for the Eureka Police Department, tells the Outpost that one student has been arrested for driving under the influence. That student's name, and the names of the injured and killed students involved in the crash, are not being released at this time.
# # #
UPDATE, 11:06 a.m.: The normally level-headed Eureka Police Chief Andy Mills appears to have been deeply shaken by this tragedy. He is expressing his frustration on Twitter:
Every 15 minutes. Eureka HS. PLEASE DONT DRINK AND DRIVE. YES I AM YELLING. pic.twitter.com/Rhm59Lxxd0

— Andrew Mills (@ChiefAndyMills) April 7, 2015
Decisions have consequences. Mommy and daddy can't help. pic.twitter.com/nqnRi6mmXT

— Andrew Mills (@ChiefAndyMills) April 7, 2015
# # #
UPDATE, 11:05 a.m.: One driver has been placed in handcuffs and appears to have been arrested.
# # #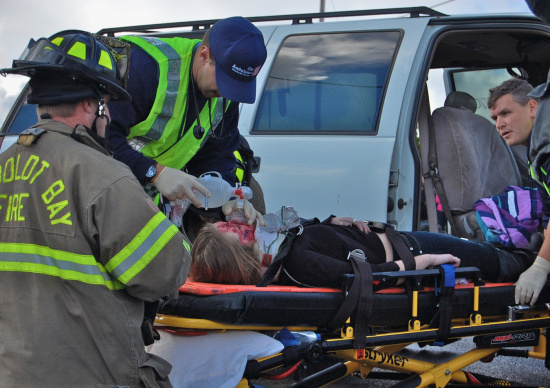 UPDATE, 10:52 a.m.: Five Eureka High students were involved in the collision and one has been killed, says the Outpost's reporter at the scene. Humboldt Bay Fire is using the jaws of life to extricate another of the students, who is badly injured and trapped in the wreckage.
Officer Dave Chapman of the Eureka Police Department is performing a field sobriety test on one of the drivers.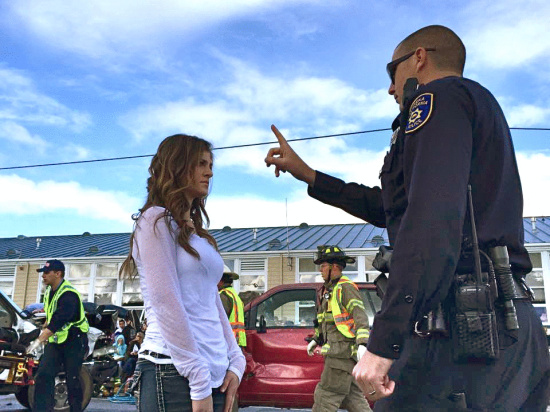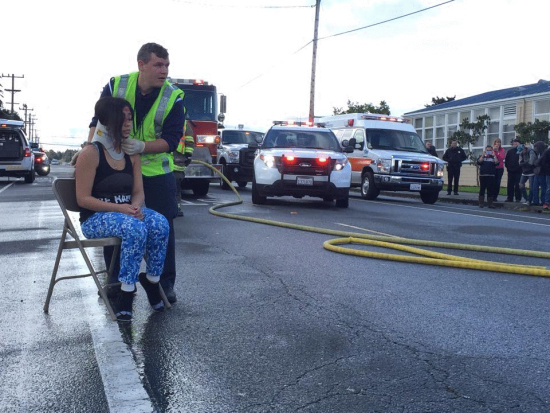 # # #
UPDATE, 10:45 a.m.: The Eureka Police Department, Humboldt Bay Fire, CHP and ambulances are on the scene. Hundreds of students have left their classes and are lining the streets to gawk. The word we are getting is that somebody pulled the fire alarm, which drew many students out.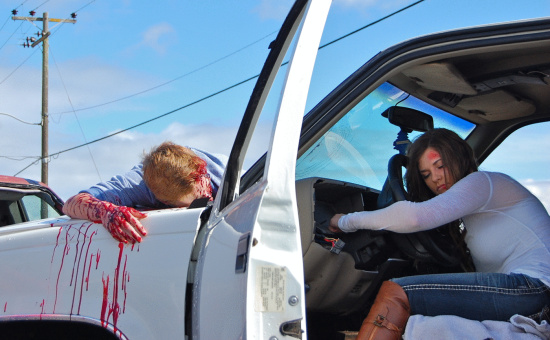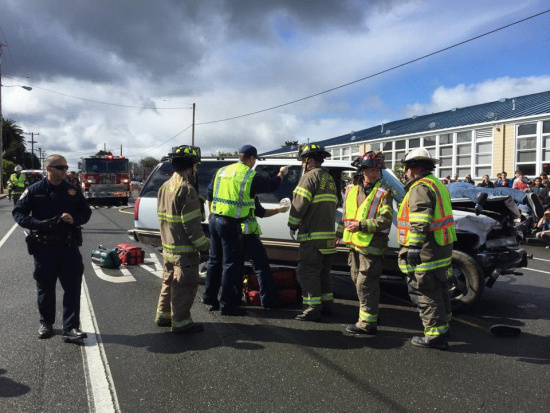 # # #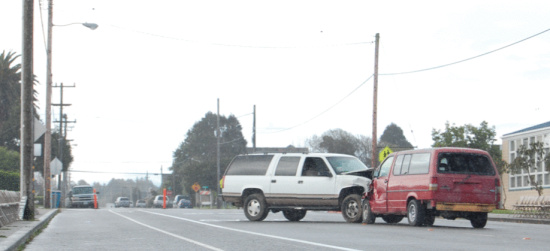 As rain continues to pound down on Humboldt roads Tuesday morning, LoCO readers are reporting that a grisly accident just took place in front of Eureka High School involving a white suburban and an older red minivan. Bystanders report that there are either four or five passengers between the two vehicles and suspect that there could be at least one fatality. The passengers appear to all be high school-age.
Scanner traffic indicates that emergency personnel are en route. The Outpost is sending a reporter to the scene and will update this post when we have more information.