Last night, just before midnight, a Eureka woman found that someone had broken into her car, which was parked in Old Town near the corner of Third and C streets. A bunch of her stuff had been taken, including her phone.
It was the wrong thing to take. The victim had tracking enabled on the phone, and she must have quickly hied to a computer because about 45 minutes later she had traced its location to the 2200 block of Fourth Street. And then she called the police.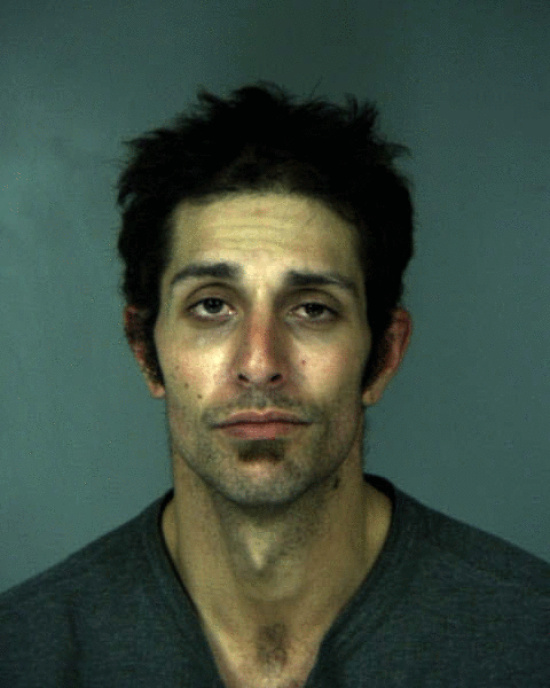 A Eureka Police Department cop headed out to the scene to peek around, and for whatever reason his eyes lighted upon Anthony Robert Jones, 28, who happened to be a probationer and was subject to spot searches from law enforcement. Jones had most recently been arrested on March 13 for "possession of burglarious instruments" and again on March 22 for possession of a controlled substance.
The officer searched Jones and found the stolen phone. He was booked into jail this morning for possession of stolen property, violation of probation, possession of drug paraphernalia and (again) possession of a controlled substance.
Brittany Powell, spokesperson for the Eureka Police Department, said that it's "not super-uncommon" for the department to receive calls from people who have tracked their stolen phones to particular locations in the city. She said that the department encourages the use of such technology, though the circumstances don't always work out so smoothly as they did last night. If a phone is tracked to the inside of a residence, for example, the cops can't just bust down the door and retrieve it. At other times, more pressing calls for police service may have to take precedence. At other times of day it may be harder to pick out a single suspect amongst a crowd of many.
Still, Powell said that people should call in when they know where their stolen phone is, and the police will do what they can. "I know that sometimes we're not always available to go to that extent," she said. "In this particular instance, at one in the morning, they were able to."
# # #
UPDATE, 11:20 a.m.: After we posted this story, LoCO received a call from one-time Obama campaign guru Mary Ann Lyons informing us that it was her phone that was ganked last night. She wanted to get the word out about Prey, the app she used to track her phone. According to Lyons, it wasn't until she got home that she remembered she'd installed Prey on her phone. She then activated it and got the exact her location.
"The great thing about Prey is it takes pictures as well," Lyons told us. "I had pictures of this guy holding it."
[See one of the pictures Prey took below. Mary Ann notes that someone else was holding the phone when it was taken.]
Lyons again contacted EPD who sent an officer to the location. An officer then made contact with Jones and called Lyons number. The phone rang in his backpack. Ta-da!
More about Prey here. -AG