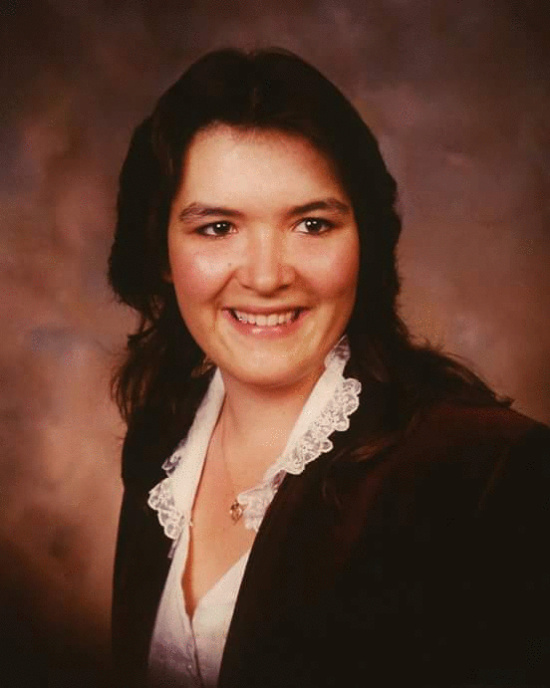 Shauna Michele (Lewis) Thallheimer was born in Bakersville on Aug. 23, 1965. At 8 months she was adopted by her loving parents, Alan "Al" and Judy "Pigtunia" Lewis, who were both teachers in Tehachapi.
In 1966 they moved to Orick, where Al became the principal of the Orick school and later to Eureka, where Judy became a kindergarten teacher at Washington Elementary. They adopted Shauna's brother shortly after and named him Michael Alan Lewis. They lived in several homes in Eureka and Cutten before building a home in Freshwater. She attended St. Bernard's, Cutten Elementary, Winship Junior High, Eureka High School and later Eureka Adult Ed. Shauna was a shy but compassionate child that loved all animals, but mostly her horses. She would spend many hours riding the trails.
At 19 she met the love of her life, Michael A. Thallheimer Sr., who had a son, Michael A Thallheimer Jr., who she raised as her own and was proud to call son. For a short time they lived in Eureka, where she gave birth to Karri Ruth Thallheimer. Later they moved to Rio Dell, where she gave birth to Sarah Marie Thallheimer and had a happy life until the April 1992 earthquake. They moved to Arcata to care for her father while he battled cancer until his death in late 1992.
Shortly after his passing, her family moved the beautiful town of Orick. They lived there for almost 10 years. She had many jobs — cashier, census worker, but the one that gave her the most joy was caring for others, but especially Gloria Zuber, until her passing in 2001. Later moved to Trinidad, back to Arcata, and finally to Scotia. She became known as the Scotia cat lady by caring for all the stray cats that came around, along with many other animals, like rabbits and most recently a lost duck.
Her heart was broken when she lost her mother Judy to a car accident on Highway 299 in late 2014 while she was coming over from Redding for Christmas. Tragically she died the morning of Aug. 16, 2015, one week before her 50th birthday, due to heart failure.
She Leaves behind her husband, Michael A. Thallheimer Sr.; stepson Michael A. Thallheimer Jr.; daughters Karri Ruth Thallheimer and Sarah Marie Thallheimer; daughter-in-law Amy R. Thallheimer and her family, the Ballews and Robertsons; future son-in-law Alejandro A. Virrueta and his family; Jerimiah Horner , longtime boyfriend to Sarah and his family; grandchildren Michael A. Thallheimer III, Isabel M. Virrueta and Annalisa I. Virrueta
A public celebration of life will be held Sept. 6 at Women's Grove on the Avenue of the Giants just north of Weott, starting at 10 a.m. until about 4 p.m., with the main service at 1:00 p.m. Anyone that knew Shauna or the family is welcome to come.
Rest in peace, Shauna Michele Thallheimer.
###
The obituary above was submitted by Shauna Thallheimer' s family. The Lost Coast Outpost runs obituaries of Humboldt County residents at no charge. See guidelines here. Email news@lostcoastoutpost.com.