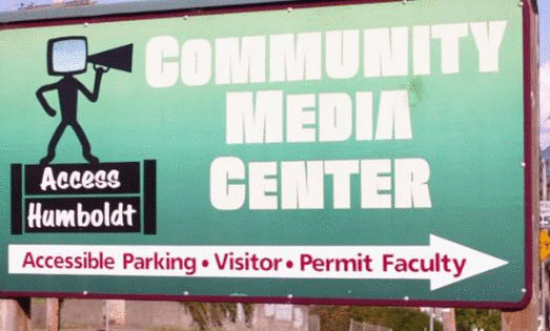 Access Humboldt adopted the official call letters for its new radio station this month, but the nonprofit community-media organization must raise $7,500 before KZZH can broadcast its first signal.
Facilities and Training Coordinator Matt Knight said 96.7 FM has about 15 months to raise the funds before the permit to build an operational station expires.
"We hope to be on air a lot sooner than that," Knight said. "We have some donated equipment that we're getting ready to put in to play, but there's a couple of big ticket items left. Namely, a powerful enough transmitter and the EAS encoder."
An Emergency Alert System encoder is an electronic device that allows national, state or local authorities to take control of a station's signal and broadcast emergency information to the public.
Funds for the FM station can be donated using the crowdfunding site Fundly. The organization began its campaign for funds this week, and has raised $45 so far.
Knight said Access Humboldt is looking for Humboldt County residents interested in producing royalty-free content like local music, talk shows or podcasts. City council meetings will also be live broadcast for those without television access.
"I think first and foremost, our mission at Access Humboldt is to broadcast civic and other meetings," Knight said. "Right now only Suddenlink subscribers get that service, so that's one of the things we want this station to offer."
The facility located on the Eureka High School campus, also boasts a professional quality television station, accessible to any Humboldt County resident who has taken the required courses and paid the annual $25 dollar membership fee. The organization also provides top-of-the-line editing software like Adobe Audion and Final Cut Pro.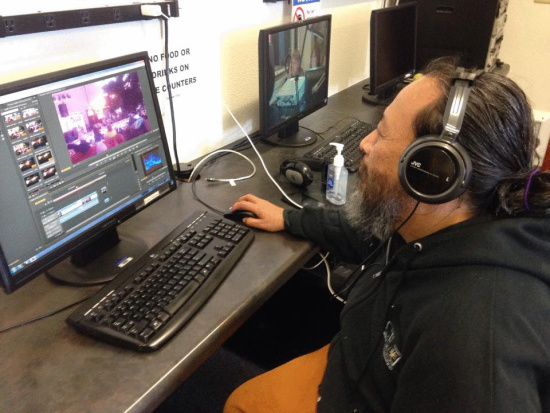 Access Humboldt member Chad Duran frequently uses the public broadcasting facility to produce original content like "Stand Up in Humboldt," a national queer news show from a Humboldt point of view.
"I started [the show] because a lot of people don't have a voice," Duran said. "I think [Access Humboldt] is incredible because if you go anywhere else, you'd be paying a lot of money. It's a great place for people to learn and hopefully use the experience to get jobs."
Knight said gaining access to the facility is as easy as filling out a form and paying the required fees. Content aired on the public access channels is mostly uncensored. However, Access Humboldt requires anyone submitting content to sign a hold harmless agreement.
"We don't have a legal staff or the time to monitor everything that goes on the air. Nor would we want to, because our mission to give people voices," Knight said. "Our only thing is, when does it air? If it has adult language, nudity or what have you, we want it to appear in safe harbor hours and not during the day when kids might be exposed to something like that."
The next field certification class will be held on Sept. 19, at 1 p.m. Knight encourages anyone interested in becoming a member to sign-up for the $40 course and become familiar with the studio.
"The core things like civic meetings are what we intend to start out with," Knight said. "Where we go from there? The possibilities are endless."