Of all the reasons Humboldt County is The Best Place on Earth™, your humble oyster certainly ranks near the top. Arguments can – and have – been made that even vegans should eat oysters "by the boatload." Given Humboldt Bay's importance to the shellfish industry*, it's no surprise to find members of the California Aquaculture Association aboard a Coast Seafoods boat mingling with local oyster farmers, State Senator Mike McGuire, State Assemblymember Jim Wood, Humboldt Bay Harbor District representatives, California Department of Fish & Wildlife staff, a California Fish & Game Commissioner and various other folks lucky enough to spend the morning cruising Humboldt Bay with coffee in one hand and fresh oysters for breakfast in the other.
A full audio tour will air this Thursday, Aug. 6 at 1:30 p.m. on The EcoNews Report, KHSU's longest-running public affairs show hosted by the Northcoast Environmental Center. Listen live at 90.5 FM or check out the archives afterwards; topics include the importance of clean water, the pending Coast Seafoods expansion in Humboldt Bay, how oysters are made and shellfish as one of Humboldt County's most delicious economic drivers.
In the meantime, please enjoy the bay vicariously in the photos below – and if you find your appetite has been whet, note that Tuesdays from 6 to 8 p.m. are "Buck a Shuck" at Humboldt Bay Tourism Center.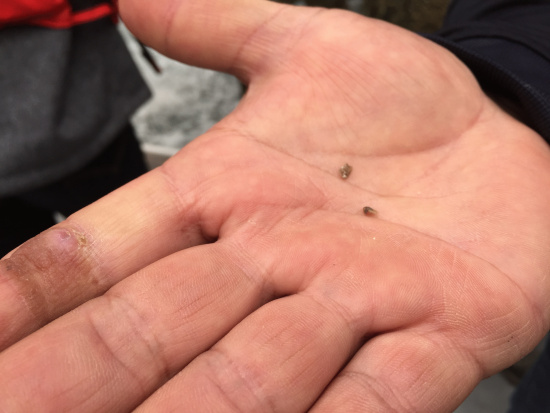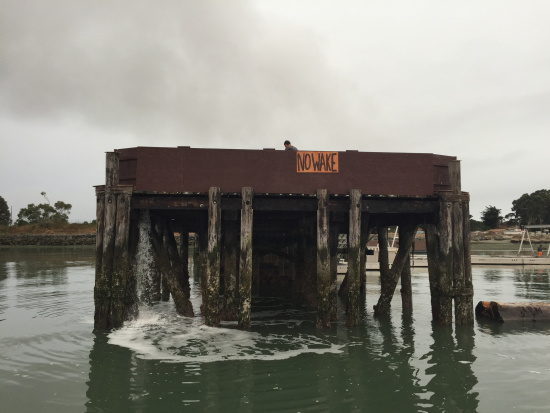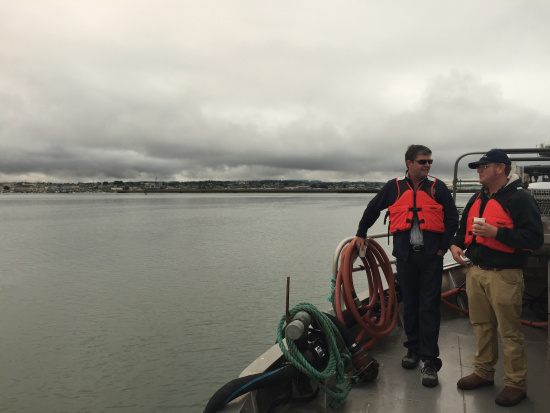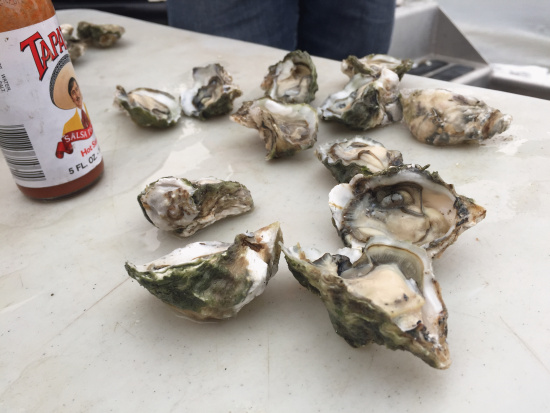 *Some character that goes by the name "Rowan Jacobsen" referred to Humboldt Bay as "dinky." We say dinky is in the eye of the beholder and maybe you're a little too hung up on size, Rowan Jacobsen, and missing the divine pleasure only a Humboldt Bay oyster can provide.