Your Lost Coast Outpost woke up to reports of an ungodly loud explosion that rocked residents of the Windsong/Greenview/Coastal Grove neighborhood of Arcata this morning at about 3:40 a.m.
Another reader writes:
Hey LoCo, there was a ground shaking boom over here in Arcata, Windsong Village area. Any ideas what it was? Just happened maybe 20 minutes ago, setting off car alarms, people coming out on porches, etc. Any info?
And still another:
We just had a HUGE boom in the bottoms of arcata. Villa way and Haeger intersection. Set off car alarms everywhere. It was the loudest explosion I've ever heard.
Even an Arcata police officer patrolling near the intersection of Sunset and H heard it, as evidenced by this clip of police radio communication at 3:45 a.m., the first mention of the boom on our scanner tape.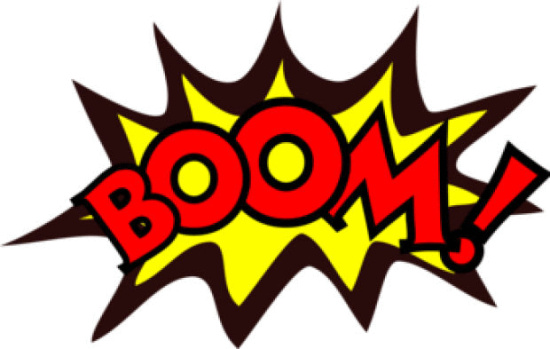 For at least the next 15 minutes or so, officers patrolled the area and spoke with some people who were shaken from sleep. Most of the activity seemed to be centered on the Iverson/Blakeslee/Zehndner corridor near Coastal Grove Charter School. One person told the police that he believed it to be a gas explosion of some sort, as his or her heaters started acting funny right after the boom. Another person reported seeing smoke a few blocks away, at the corner of 11th and Villa.
If police cracked the case, it is not immediately apparent from the record of their communications. We'll try to get hold of someone later today. But the fire department and/or ambulance services seem never to have been notified, so we can probably cross "hash-lab explosion" off the list.
Approximate location of the boom in the map below. Did you hear it? What was your experience?