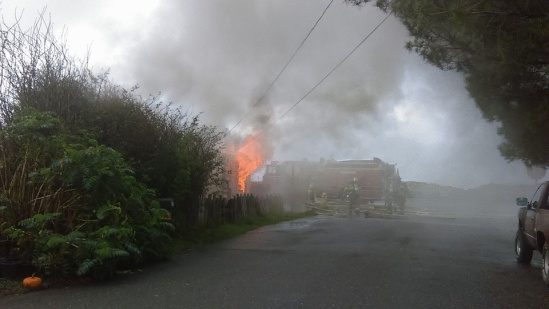 UPDATE, 1:50 p.m.: The word on the scanner — and from LoCO superfriend Chelsea Jensen, on the scene — is that the fire is out, or mostly out. Arcata Fire resources are being sent home. The extent of the damages to the home are not yet clear, but we'll ping Humboldt Bay Fire when they have a moment to catch breath.
###
As first noted on our Scanner Traffic Indicates page, Humboldt Bay Fire is currently at the scene of a home on fire near the corner of Buhne and Cod in King Salmon.
Arcata Fire has been sent to cover Humboldt Bay Fire stations while their engines battle the blaze.
We will update when we know more.