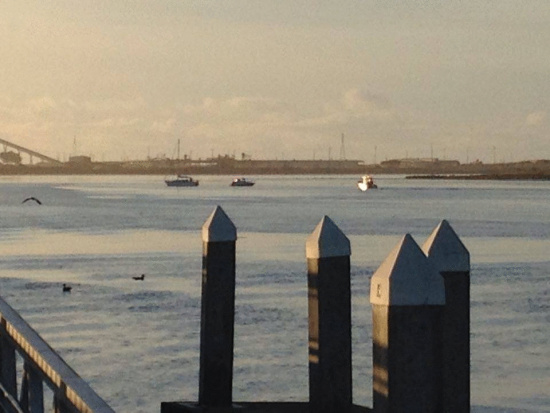 Humboldt Bay Fire, the Sheriff's Office and the Coast Guard are just wrapping up a rescue operation initiated by a boat on the bay that reported a fire on board.
Spotters from the fire company stationed themselves at Woodley Island and along the Eureka waterfront until someone got eyes on the boat — a "ski boat," they called it — but by that time a private sailboat was arriving to render aid. According to scanner traffic, the distressed boaters appeared beached on Indian Island directly across from the foot of Commercial for a time, but the sailboat eventually took the ski boat in tow, and the Sheriff's Office's craft went over to meet them.
When rescuers were finally able to speak with the occupants of the ski boat, the occupants said that there had been a fire but it was now extinguished. All parties are now headed to dock at the Eureka Public Marina.