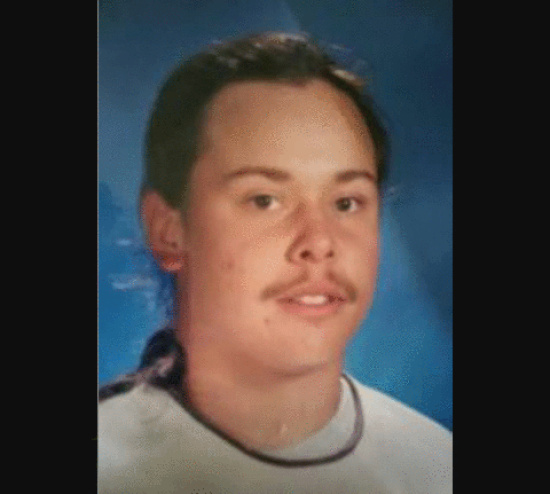 "Ray Ray" was a native of Arcata and a proud member of the Trinidad Rancheria. He was born March 17, 1981 to Sheila Karen Eacret and Fred Lamberson III.
Raymond worked at Sun Valley Bulb farm. He was a warm, loving and giving young man. He had a soft spot for children and was kind to any child. He wanted children of his own. Unfortunately, his life ended when he was just 34 years old, in the Humboldt County Jail, not by his choice.
Raymond loved to bead. He made Native necklaces, loved music, loved to drive and wrote poetry. Ray Ray was always respectful, and with his big smile he would light up a room as he walked in. He loved life, family, extended family and friends, and was always there for those who needed him. Raymond will be missed dearly, but not forgotten.
He left behind his mother, Sheila Eacret; his sisters, Jamie Kohl, Angela Reed, Amanda Christensen, Amelia Buck; stepsisters Tiffany Reynolds and Vanessa Stacy; and stepbrother John Wiley; and stepmother Teresa Lamberson. Raymond was grandson to Janet Lamberson and Rey Rodriguez. He was nephew to Lisa Feraru, Philip Feraru, Deanna Rodriguez, Andy Lamberson, Wendy Lamberson and John McDowell. His cousin Glenn W. Whitfield was like a brother to him. Ray Ray was cousin to Amy Feraru, Ashley Feraru, Courtney Feraru and Ella Davis. Raymond had many friends — Jolene Aubrey, Scotty Aubrey, Georgina Archibault, Julie McMullen, Jessica Busby, and Whisky, as well as numerous others.
Lil Ray Ray was preceded in death by his father Fred Lamberson III, grandfather Fred Lamberson II, his grandmother Gloria McDowell, his stepfather Jamie Eacret, uncle Raymond Rodriguez, sister Andi Guzman and brother John Rutherford.
A Celebration of Life for Ray Ray will be held at the Wharfinger Building – 1 Marina Way, Eureka, on Saturday, Dec. 5, 2015, from 1 to 5 p.m. Arrangements are under the care of Pastor G.L. Upshaw.
###
Ed. note: Raymond Eacret Lamberson died in the Humboldt County Jail on June 26. As noted above, at least some members of his family believe that he was murdered in jail. His mother, Sheila Eacret. expounds on this at length in this article on the Poor Magazine website. Lt. Ernie Stewart, chief deputy coroner, told the Outpost today that the investigation by the county's Critical Incident Response Team determined that Eacret's death was a suicide.
###
The obituary above was submitted by Raymond Eacret Lamberson's family. The Lost Coast Outpost runs obituaries of Humboldt County residents at no charge. See guidelines here. Email news@lostcoastoutpost.com.