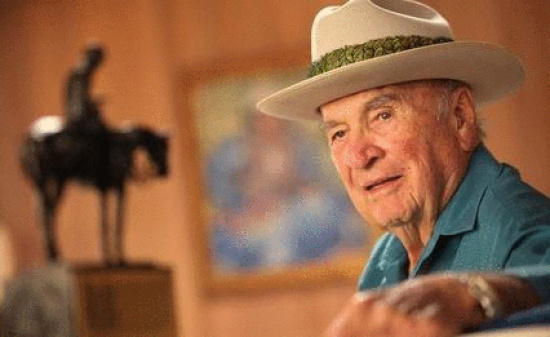 One of Humboldt's sons died today. Henry F. Trione who grew up in Fortuna and moved to Sonoma County in 1948 where he became one of the area's wealthiest men passed away this morning. The Press Democrat devoted lengthy article to him today including this brief account of his time here in Humboldt:
Born in 1920, less than two years after the end of World War I, Trione grew up in Humboldt County, fishing in the Eel River and riding horseback in the redwoods. His father, an Italian immigrant, owned a bakery in Fortuna, and Trione sold hot dogs at the Humboldt County Fair for spending money during the Great Depression.

He played trumpet in the marching band and violin in the orchestra at Fortuna High School, where he also set county records as a sprinter on the track team. He attended the University of San Francisco and Humboldt State College and graduated from UC Berkeley in 1941, taking his last exam on Dec. 8, the day after the Japanese bombed Pearl Harbor.
Read the rest of the piece here.
——————
Photo from a webpage promoting sales of his autobiography.