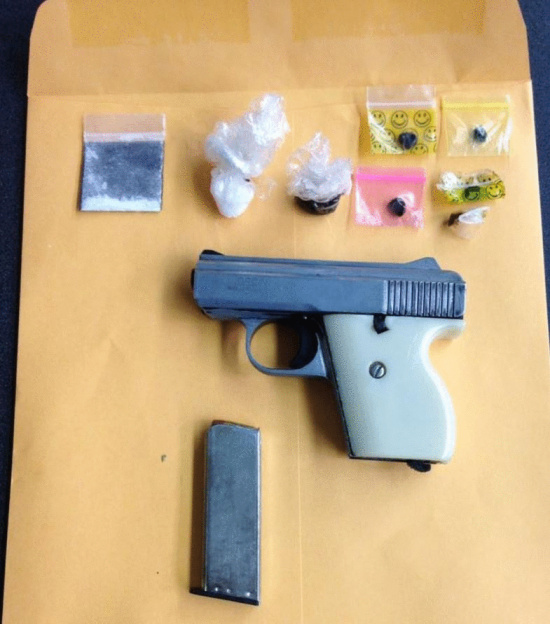 Eureka Police Department press release:
On 02/25/15 at about 8:18 a.m., Officers and Detectives with the Eureka Police Department's Problem Oriented Policing Unit (POP) served a search warrant at the Pine Motel on the 2400 block of Broadway Street. The warrant was obtained after an officer received information about drug sales occurring in a room on the premises.

During a search of the room, detectives located a loaded semi-automatic handgun with its serial number removed and stolen property including an Apple iPad. Additionally, detectives found small quantities of methamphetamine, heroin, and marijuana packaged for sales.

Eureka resident Veronica Brooks, 29, was arrested on a misdemeanor warrant for threats. Eureka resident Anthony Watkins, 49, was arrested for possession of a controlled substance with intent to sell, possession of methamphetamine, felon in possession of a firearm, possession of stolen property, and probation violation. Brooks and Watkins were booked into the Humboldt County Correctional Facility.

Anyone with information regarding suspected drug sales in the city limits of Eureka is asked to call the POP office at (707) 441-4373.