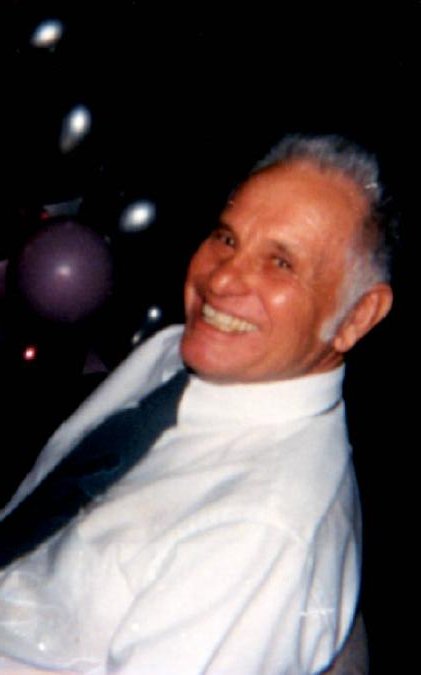 A beloved father, grandfather, great-grandfather and friend to many, Elmer Vernon Rossig, age 96 of Eureka, spread his wings on Feb. 21 after taking himself to the emergency room for lower back pain a few days prior. He was surrounded by his loving family.
Elmer was born on Feb. 16, 1919 in Eureka to Arthur Rossig and Jessie Lamberson. He graduated from Arcata High School in the class of 1937. During the Depression he lived in the Redwood Creek area, and then joined the U.S. Army. While he was stationed in New Guinea he was injured by a grenade, and while waiting for corpsman he was then shot in the other leg by a Japanese sniper. His adventure then moved to being shipped to Australia to recoup. He was offered a promotion to build landing crafts, which he declined, but was assigned to anyway.
He married Irene Reynolds (Rossig) when he returned from World War II in 1945. They resided in San Francisco for about a year and relocated to Arcata because he missed Humboldt County and wanted to start a family. In 1951, he became the father of his one and only child, Vernon A. Rossig, Sr., whom he was always so proud of (he even made it clear the night before it was his time to continue his new journey). He enjoyed golfing, hunting, fishing, playing cards, softball and volleyball until it become too much to do any more. Je still was doing pushups at his age. He also enjoyed helping his longtime friend Beverly Allen with yard work and much more.
In 1974 his son married Diane Rossig, and in 1979 his one and only granddaughter graced him with her presence. In 1983 he was graced with his grandson, and in 2000 he was blessed with his great-grandson. All the memories we all have and share are numerous. One of his famous sayings all the way from his high school days in 1937 was "All is well that ends well."
He leaves a legacy of a son, Vernon A. Rossig, Sr., married to Diane Rossig of McKinleyville; a granddaughter, Kimberly Rossig of Arcata; a grandson, Vernon A. Rossig II married to Sarah Rossig of Austin, Texas; a great-grandson, Brent A. Rossig of Arcata; a sister, Myra Lowell of Trinidad; along with Butch Rindels of Arcata, Glenn Quinn of Trinidad, Fred Lamberson, Wendy Lamberson, Bobby Rossig, numerous great-nieces and nephews, longtime friend Beverly Allen and her family, and many good friends throughout the community. He is preceded in death by his father, Arthur Rossig; his mother, Jesse Lamberson; his ex-wife, Irene Rossig; his wife, Mearl Rossig; brother Bill Rossig; Fred Lamberson Jr.; sister Collen Johnson Guido; good friends Cecil and Faye Dalton.
The family will have a visitation on Feb. 27, 2015 from 4-8 p.m. at Sanders in Eureka, California for friends and family. A Memorial Service will be held on February 28, 2015 at 1 p.m. at Ocean View Chapel for his friends and family as well. If you knew Elmer, please join his family at his services. In lieu of flowers Elmer would have liked for folks to make a donation to American Legend or Wounded Warriors.
###
The above obituary was submitted by Elmer Rossig's family. The Lost Coast Outpost runs obituaries of Humboldt County residents at no charge. Email news@lostcoastoutpost.com.