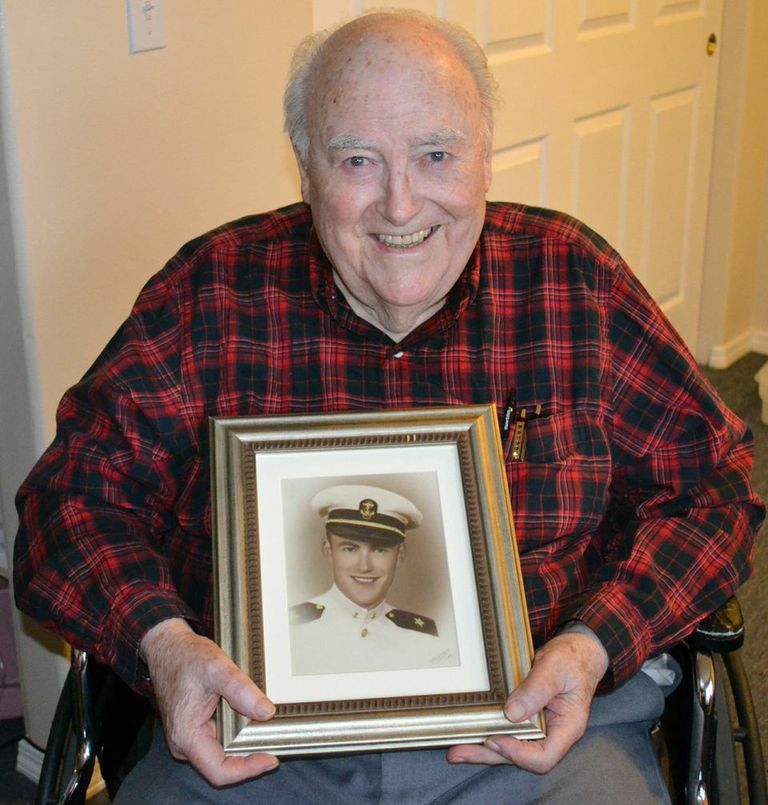 Photo by Mary Bullwinkel.
Press release from Humboldt County administrative office:
Don Clausen, who was born in Ferndale and served in the U.S. House of Representatives from 1963 to 1982, died over the weekend. He was 91. The County of Humboldt will fly the U.S. flag at half-staff in Clausen's honor.

Clausen was born April 27, 1923 and graduated from Ferndale elementary and high schools. He enrolled in the V5 Naval Aviation Cadet program at St. Mary's College after the United States entered World War II, and much of his career revolved around aviation. He started a flight school and ambulance/charter service at the Del Norte County Airport, where the terminal still bears his name, as well as an aviation program at Del Norte High School. He served as a member of the Del Norte County Board of Supervisors from 1955 to 1962.

While in congress, Clausen served on the Public Works and Transportation and the Insular Affairs committees. He served in leadership positions on several committees in the 1970s, and many of his Congressional Papers are stored at the Humboldt State University Library. After Clausen left congress, President Ronald Regan appointed him to the Department of Transportation where he worked as the Director of Special Projects with the Federal Aviation Administration (FAA). He remained with the FAA until 1990, and moved to Fortuna shortly thereafter.

Clausen's work in Congress also included creating the Redwood National Park in 1968 and expanding the park in 1978. He secured funding for local rivers, especially the Eel, Russian and Klamath. In addition, he furthered efforts relating to Native American concerns, the King Range National Recreation Area, the Golden Gate National Recreation Area, establishing the 200-mile off-shore fishing limit, and the forestry and wine industries.

"Our condolences go out to Don's family. Our community, the North Coast and the state are all better places for his efforts," said Chair of the Board the 2nd District Supervisor Estelle Fennell. "He will be missed and remembered."

Clausen's Congressional Papers collection can be viewed here.