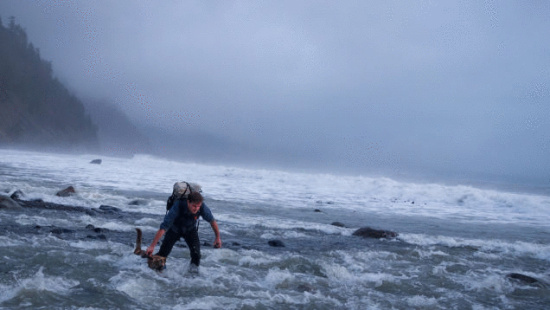 Short story: Three backpackers decide to hike the Lost Coast right before Christmas. There is an angry local, rain, a bear and the adventure ends with one of the backpackers needing rescue on Christmas Eve.
Long story can be found on this outdoor adventure blog. Here's an excerpt:
We all eventually made it to the firehouse where we marked up maps and they started pulling equipment. I was informed the weather was too bad to put a chopper in the air, and quad bikes shouldn't go out until daylight, but that they'd set out on foot and at least examine the obvious places where Matt might be holed up, provided he hadn't been washed out to sea. Which they also informed me was a likely outcome.

I didn't think that would have happened, but for a big, fit dude like Matt to be so many hours behind his estimated timing, I also feared something serious must have gone wrong. And he was out there in a terrible storm, in temperatures just above freezing, with little to no gear. All by himself.

I told the fire chief that Ty (sitting back in Honeydew with no idea this was happening) and I would be there right alongside him for any search and that we intended to pull our weight on his team. We could ride quads, drive a truck, man radios, whatever he needed. He just looked at me and laughed.
To Wren and the Honeydew Fire Chief, Marcus Dube, (Honeydew Fire Chief Mark Dube tells us that it wasn't the him)the Petrolia Fire Chief thanks for being the sort of folk that step up when needed.