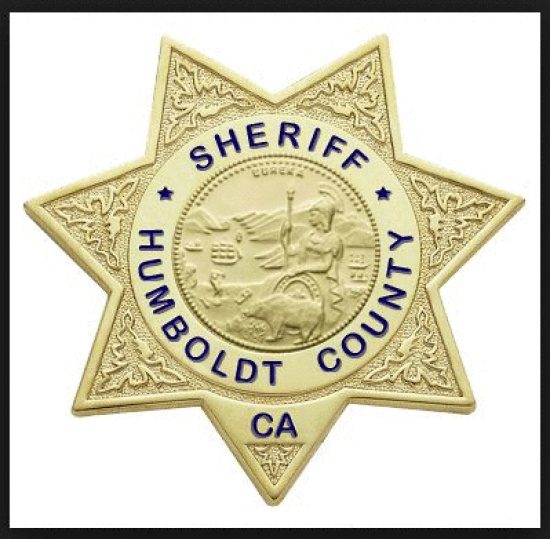 UPDATE 1/22: Kirsten MacIntyre of the Department of Fish and Wildlife confirmed that her agency was working with the Humboldt County Sheriff's Office. She said, "We are seeking consent from the property owners to do these inspections. (If they don't provide consent, this multi-agency effort does have the ability to serve a search warrant to enter the property to do the inspection.)"
MacIntyre said, "Because the operation is currently in progress, I can't provide any additional details just yet. However, we do expect the operation to conclude in the next few days, and participating agencies will provide information about the outcome to the media at that time."
###
Original post: The Department of Fish and Wildlife along with multiple other agencies are serving 12 administrative warrants in the Sprowl Creek area roughly west of Richardson's Grove. Lt. Wayne Hanson of the Humboldt County Sheriff's Office stated that 25 law enforcement personnel including members of the Drug Task Force traveled with the large convoy. Over 20 biologists as well as personnel from the Water and Air Quality Control Boards and Cal Fire members are also involved.
In 2014, Sprowl Creek ran dry, Hanson said. The Department of Fish and Wildlife is concerned that the current drought does not fully explain the situation so warrants were issued.
These are not full search warrants. Hanson explained, "The officers [and other personnel] don't have permission to go into buildings—just to go onto land." There, they are looking for evidence of water diversion and "land being excavated without permits," he said.
The Humboldt County Drug Task Force and other law enforcement personnel are "Providing support in case something goes wrong," Hanson said.
No arrests are anticipated at this time.