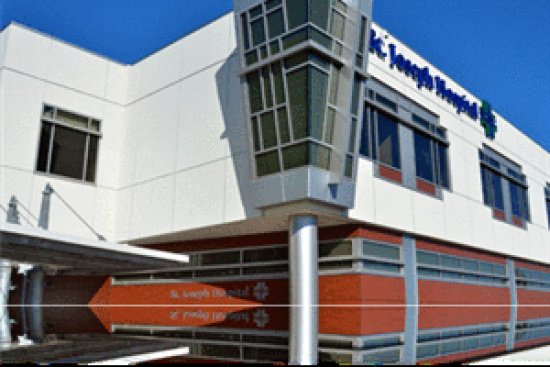 St. Joseph Health System, the SoCal-based Catholic nonprofit that owns both St. Joseph Hospital in Eureka and Redwood Memorial Hospital in Fortuna, is pursuing a merger with Providence Health and Service, a Seattle-based nonprofit that, like St. Joe's, is a Catholic organization.
The Orange County Register reports that a Providence executive sent an email to members of the foundation saying the two organization have signed a letter of intent to become "a new, single organization" in 2016.
Locally, employees of St. Joseph Hospital have been engaged in bitter contract negotiations, with the National Union of Healthcare Workers (NUHW) waging a campaign to raise wages for union members.
The OC Register reports that St. Joseph Health posted $29.6 million in losses in the fiscal year that ended in 2013.
The health care industry generally has seen unprecedented levels of consolidation recently.
Providence Health and Service operates 34 hospitals, 475 physician clinics, 22 long-term care facilities, 19 hospice and home health programs and 693 supportive housing units in 14 location, according to its website.
DOCUMENT: St. Joseph Health Letter of Intent