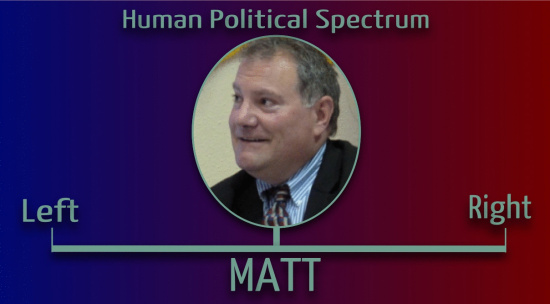 Regardless of where you stand on the cannabis industry, I believe we all can agree on a few points:
Prohibition in the United States failed because people wanted to drink alcohol.
Every business in America has rules, regulations and pays taxes – except one: drug dealers.
The cannabis environmental damage to the North Coast is out of control and something needs to be done about this now.
Cannabis legalization for recreational purposes is most likely coming to California in November 2016.
Let's review the backstory. About a year plus ago I got a call from a Rotary attorney friend of mine. He said he has some clients in South Humboldt who were looking getting more politically involved and he recommended they speak with me. A few hours later Luke Bruner calls asking if we could get together. Over beer and nachos we got to know each other at Lost Coast Brewery. A couple of weeks later Luke calls and he and his boss Kev Jodrey from Wonderland Nursery have got some friends from the Bay Area wanting to meet on a Friday night (during election season) at our home. Six hours, numerous bottles of wine from the Man Cave and all the Trader Joe's appetizers we had in the freezer later Kev Jodrey, Matt Kumin, Terrance Allan and I bonded (note: Terrance don't drink). After many more conversations, emails and texts with Matt Kumin, he is looking for a political dynamo who can cross various entities and bring people together in Humboldt County. I recommend Richard Marks and the genesis of CCV-H (California Cannabis Voice – Humboldt) is formed.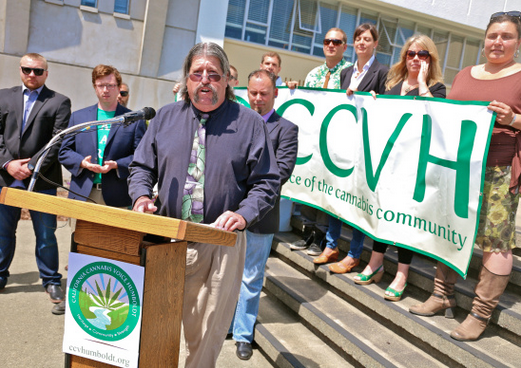 Richard Marks was hired as the Executive Director and CCV-H was established as a non-profit 501(c)(4). Richard set out to craft a land use ordinance that would incorporate sensible cannabis land regulations. Last October 22, 2014 he arranged a historic summit at the Wharfinger where various stakeholders, including our District Attorney elect, local law enforcement, two Humboldt County Supervisors, representatives from the Humboldt County Planning and Building Department, local attorneys, bankers, CPAs, folks from the environmental community and local growers got together and spent the entire day talking about making sense with the cannabis issues. Never before have these diverse groups of people sat in the same room while a Bay Area facilitator spent all day bringing forth thoughts and ideas that could be included in a land use ordinance from those in attendance.
In my opinion, bringing all parties together to attempt negotiating a sensible compromise was the zenith of CCV-H. Anyone ever try to herd cats? The only thing worse is trying to herd Democrats. And the only thing worse than Democrats is herding cannabis growers. From that point forward things started to get quirky.
First, the environmental community who has done absolutely nothing against the marijuana environmental degradation of Humboldt County over the past 30 years, strongly objected to the canopy size in the ordinance even though larger mega-grows can been seen all over Humboldt County with Google Earth.
While CCV-H kept stating they were being open and inclusionary, they booted the environmental community out of the process early on. Dissension is good and allows you work through issues that you're gonna have to deal with at a later date anyways. I always say it's better to have your enemies at the table talking to you, then yelling at public meetings and writing scathing Letters To the Editor.
Next the initial draft of the land use ordinance was run through Bay Area attorneys who put their legalese (and their $400 per hour billing invoices) on the draft. Then this first draft was leaked to the SoHum media by a CCV-H member who thought he knew best.
CCV-H organized a board of directors (BOD) composed of growers and the cannabis industry. A huge mistake is to sit in the echo chamber with sycophants thinking everyone shares the same thoughts with you. There's a reason Jesus didn't do his preaching inside a church with the believers, but rather out in the streets with the non-believers. Had CCV-H formed a board with a business attorney, CPA, banker, retired government wonk and an environmentalist - all without ties to the cannabis industry, but rather an understanding of rules and regulations, this ordinance would have taken a much different direction. Worst of all, we still don't know the CCV-H board member names. Even HumCPR prints their officer's names in their monthly publication.
We kept hearing what the growers wanted, not what the people of Humboldt wanted in this ordinance. One County Supervisor said it best, "We don't let the fishermen make the fishing rules. We don't let the loggers create the timber rules. And we sure as hell ain't gonna let the growers write the cannabis rules."
CCV-H next went to Bonnie Neely of Nossaman & Associates in Sacramento to assist with further wording in the land use ordinance. This created big time delays and now they missed the calendar timeline for the November 2015 election.
While the "mom & pop grower" was portrayed in the CCV-H spin, recent events threw a spotlight on the mega-grows (the "Thousand Pound Club", AKA: $1+ million in net sales with zero taxes paid) and it didn't pass the smell test.
The recent law enforcement raids on Island Mountain put a further wedge between CCV-H, the growers, the environmental community and the public. While the growers were screaming for law enforcement to "back off, we want no rules, no regulations and especially no taxes". The environmental community was saying, "See all this environmental damage. Cannabis must be regulated." While the general public was doing the math and saying, "Are you freaking kidding me!? Millions of dollars of cannabis sales with zero taxes and zero oversight and you guys are complaining? There should be daily raids of these greedy mega-growers."
I'll let you decide. If law enforcement comes to your farm do you:
Take off running like a puss 'cuz you're an outlaw drug dealer with 5,000 plants with environmental degradation.
Come forward with your hand extended to shake hands. Hand over your folder with all the documentation for your farm including your business license, Board of Equalization seller's permit, all State water agency reviews showing your water capture and storage process, your environmental engineers review of your "clean green farm", show them you only have 99 plants or less and would like to pay a fee or tax per plant to the County, and finally hand over your attorney's business card in case any of your commercial products are destroyed as the attorney needs to know whom to sue for "loss of revenue". Offer them bottled water or iced tea for the hot day.
Which do you think law enforcement is going to bust and which one would law enforcement would shakes hands and move on?
Finally, Richard Marks has resigned as Executive Director of CCV-H as of three days ago. Richard is proud of the fact that we as a community are finally talking publically and politically about the elephant in the room (cannabis). He's also proud that "more water use permits have been taken out with the County in the past six months than the past six years combined. We did some good."
In defense CCV-H has brought Gavin Newsom, our California Lt. Governor to a SoHum forum along with taking Fiona Ma and George Runner from the California Board of Equalization on tours of Humboldt cannabis farms. They included Humboldt County Supervisors at various events. They went from being underground outlaws to presenting at the Humboldt County Board of Supervisors with a packed audience. It's a start, however they still have a long way to go. Legalization is coming… and with it – CAPITAL.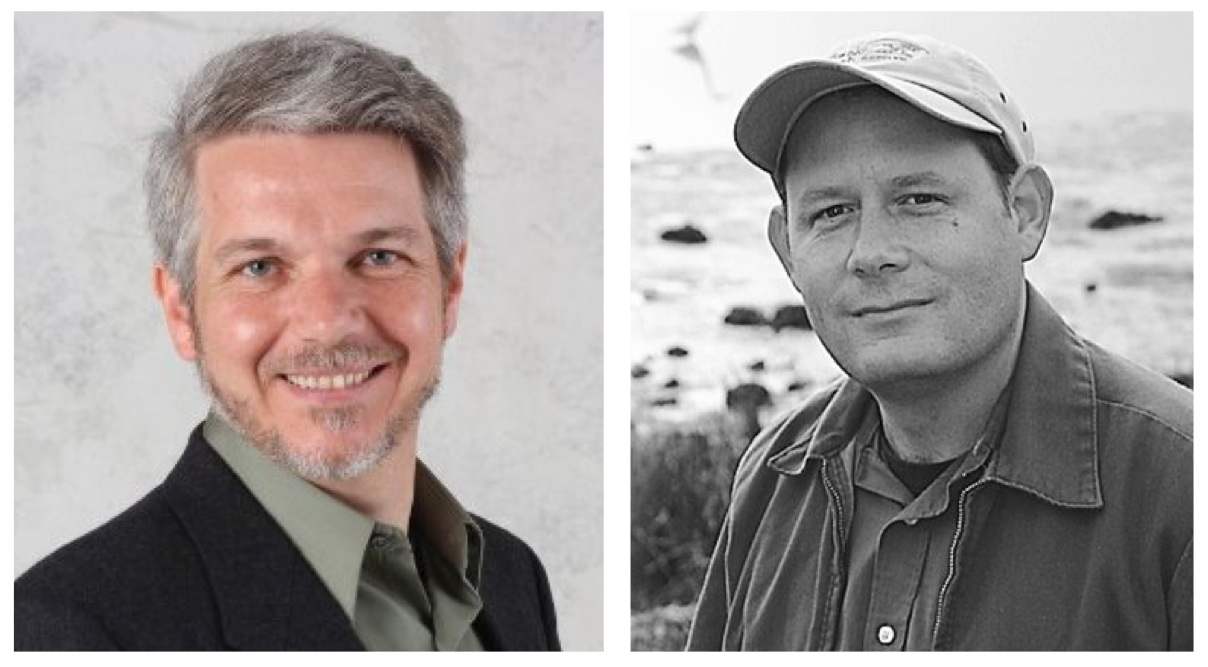 -Where There's Smoke There's Fire-
Finally, rumors have been making the rounds that current 3rd District Supervisor Mark Lovelace might be moving on to Sacramento to work on cannabis legislation at the state level. Little birdies have been calling me this week asking who the heck Mike Wilson is and why he is asking for support (money and endorsements) for his 2016 3rd District Supervisor race. I've also been hearing other names who may potentially make a run for 3rd District Supervisor, such as Mark Wheetley and Noah Levy.
Further rumors told of a story back in 2008 where Mark Lovelace, Mike Wilson and Elizabeth Conner stood outside the County Elections Office, each with a minimum 20 valid signatures to run for 3rd District Supervisor. Lovelace allegedly said, "I've got Richard Salzman on my team, Ken Miller's money and Wes Chesbro's endorsement. Do you really want to dilute the vote?" Wilson and Conner didn't turn in their paperwork and the rest is history.
Over in the 1st District, Supervisor Rex Bohn is holding his campaign reelection kick-off this Friday, July 10 at 12:15 pm at the Redwood Ballfields. No potential opponent names have been making the rumor mill yet.