Your LoCO Ocean Correspondent writes from Sausalito this morning still pondering last night's screening of Revolution, a new documentary from the director of Sharkwater. Revolution is a sort of Sharkwater 2, with even more of director Rob Stewart's personal journey into awareness of the environmental perils facing our planet. (One could call it Rob-olution and not be wholly joking.) Although the awakening feels dated – c'mon, Rob, you're just learning about climate change and ocean acidification? – the underwater shots are often glorious. Watch for Revolution to screen at a future ATL Ocean Night.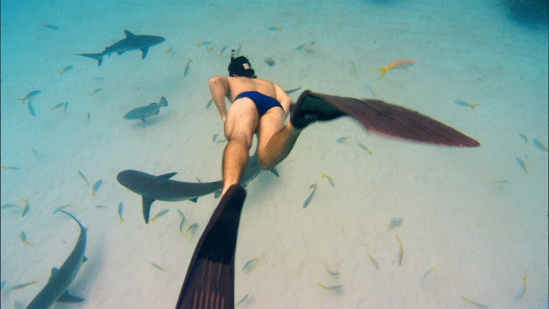 Coastal Currents
The eye candy theme continues on today's Coastal Currents, in which KHUM's Mike Dronkers and I speak to the man behind @MSidKelly, whose bio reads: "Fish biologist, tidepools, rivers, surf, beachcombing, fossils, bugs, jazz, films, Zappaphile, Peace Corps, Mali. Pics mine. Worstselling sci-fi satire novels."
You've seen his photos in past YWIOs and today we'll dig beyond his Twitter persona to find out:
Who is he?
Why and how does he take such amazing photos of sea critters?
Did he really write a sci-fi novel?
And more!
Tune into 104.7 FM or khum.com at noon today.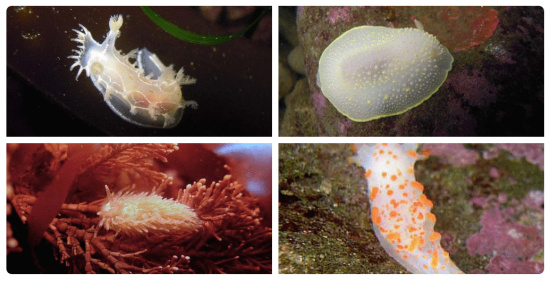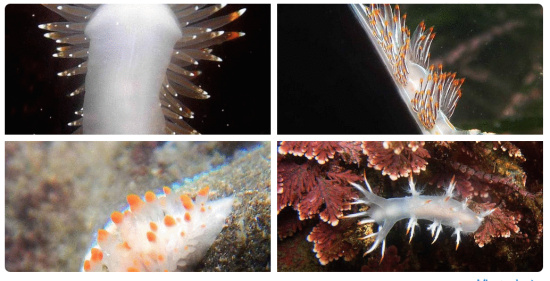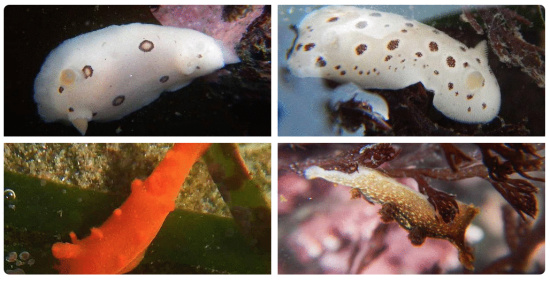 Ocean News Elsewhere:
Fish Kill Likely on the Klamath: "100% of out-migrating juvenile salmon trapped in the main stem of the Klamath River were infected with Ceratomyxa shasta, a lethal parasite that infects salmon intestinal tracts. Based on this data, the Klamath Fish Health Assessment Team has raised current fish health readiness levels to Orange for the mainstem of the Klamath River from Iron Gate Dam to Weitchpec, which means that a kill is likely to occur and management levels in agencies need to be alerted."
Past Time to Deal With Impacts of Pot: "…trying to wrap our minds around how to address the runaway industry in our hills that is sucking streams dry… California watersheds are already at a breaking point and our communities are suffering. Local governments need to step up to start remedying a disastrous situation – NOW."
Fishing the North Coast: Our favorite local guide to what's biting and where!
Global Carbon Levels Highest Ever: "…for the first time in recorded history, global levels of carbon dioxide in the atmosphere averaged more than 400 parts per million (ppm) for an entire month – in March 2015."
Events:
Japan Tsunami Marine Debris Monitoring and Cleanup: Join the NEC Saturday, June 13 at 10 a.m. at Samoa Beach as we monitor for marine debris originating from the catastrophic tsunami that hit Japan in 2011.
Humboldt Surfrider Membership Drive: Humboldt Surfrider Chapter is hosting a membership drive June 13 - 21. We will be at a different surf shop various days that week (see schedule at link). Come by to learn about what we do, become a member, renew your membership, and just say hey!
Dune Restoration: Volunteers are needed to help restore the Friends of the Dunes property on Saturday, June 13 from 9:30 a.m. to 12:30 p.m. Participants will be removing invasive plants in order to make room for more native diversity. Tools, gloves and snacks will be provided. Please bring water and wear work clothes.
PacOut Green Team vs. Redwood Curtain Disc Golf Course Front 9: Click for details!
Jennifer Savage serves as the Northcoast Environmental Center's Coastal Programs Director and Humboldt Surfrider Chair.