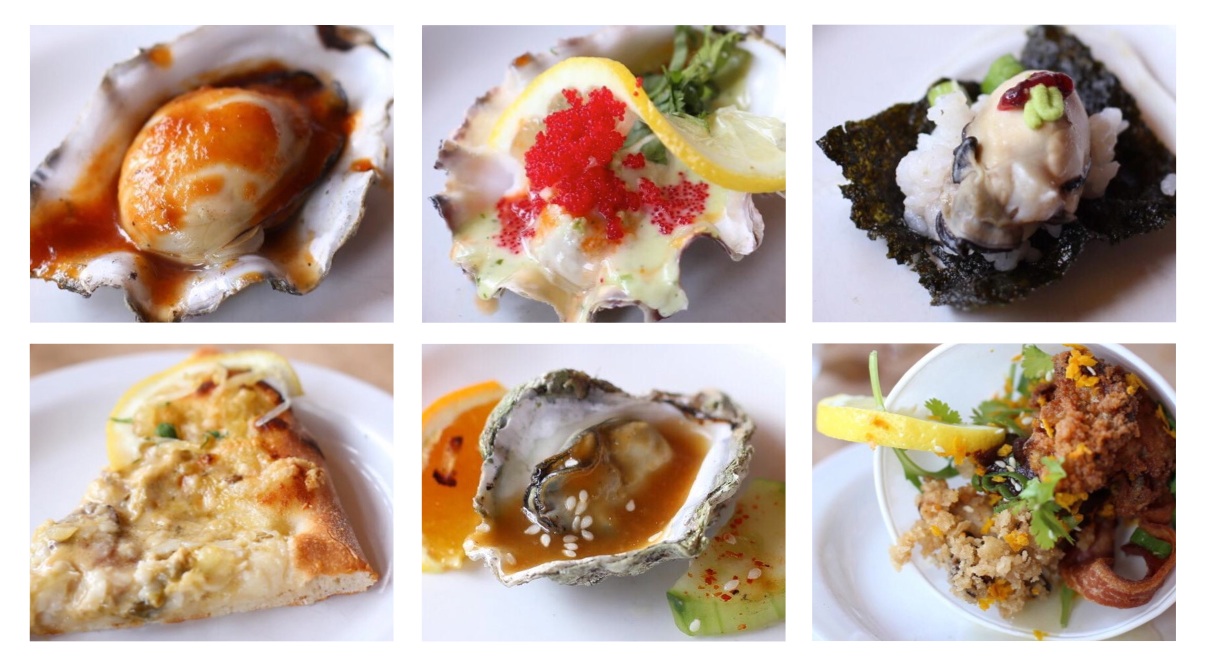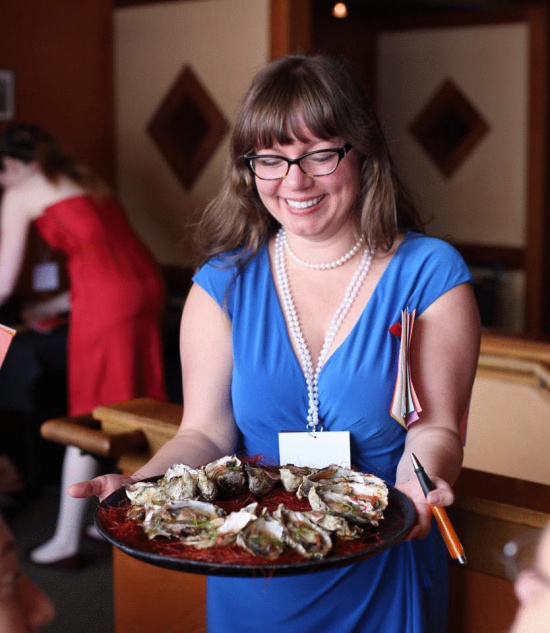 O my! The annual Arcata Bay Oyster Festival, Humboldt County's salty high school reunion, hath arrived and your Lost Coast Outpost has again been called upon to decide which of this year's hopeful chef's rules at serving up slimy sustenance. Sorry, stomach!
Were we selected for the lofty position of Oyster Judge because of our elite, super-refined palette? Hell no. But we do take pictures of every bivalve entry.
As judges, we weren't privy to who made which oyster, but we'll add the winners later.
Oof. Are we ready for this? Too bad! Open wide!
PREVIOUSLY:
# # #
-COOKED OYSTERS-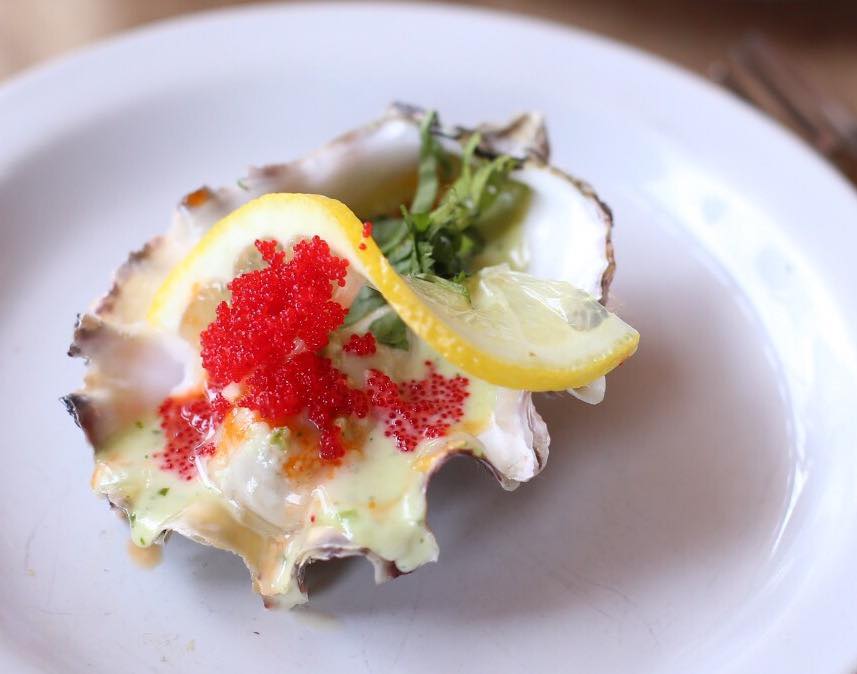 "Incredible Hulk": Barbecued oyster with jalapeño-garlic aioli, honey sriracha, lemon, cilantro and habanero masago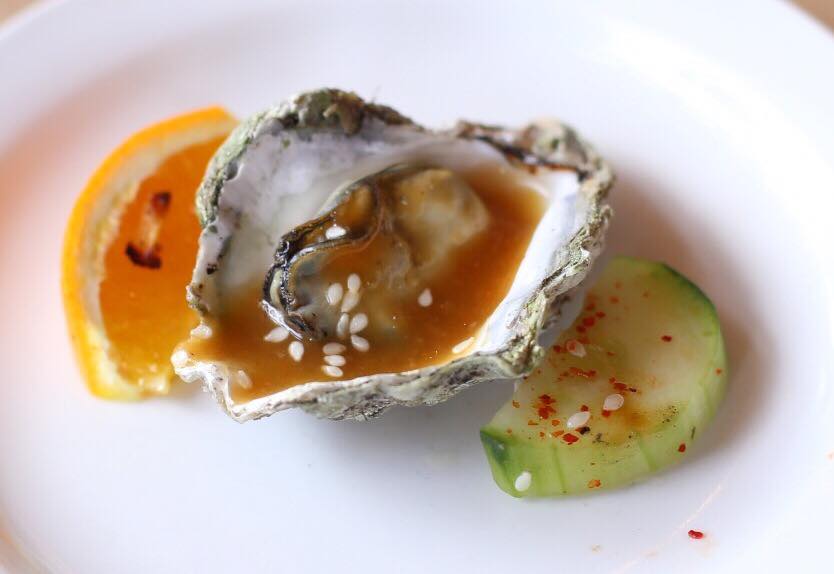 "Sake Tu Mi": Grilled oyster sprayed with sparkling sake, topped with uni butter and garnished with candied ginger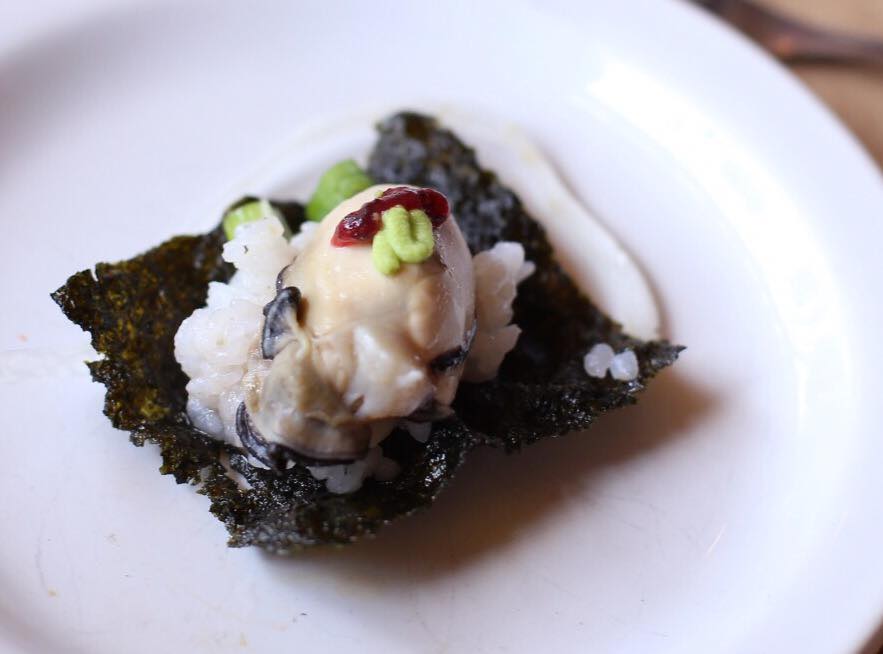 "Oyster Sushi": Japanese grilled oysters over sushi toasted nori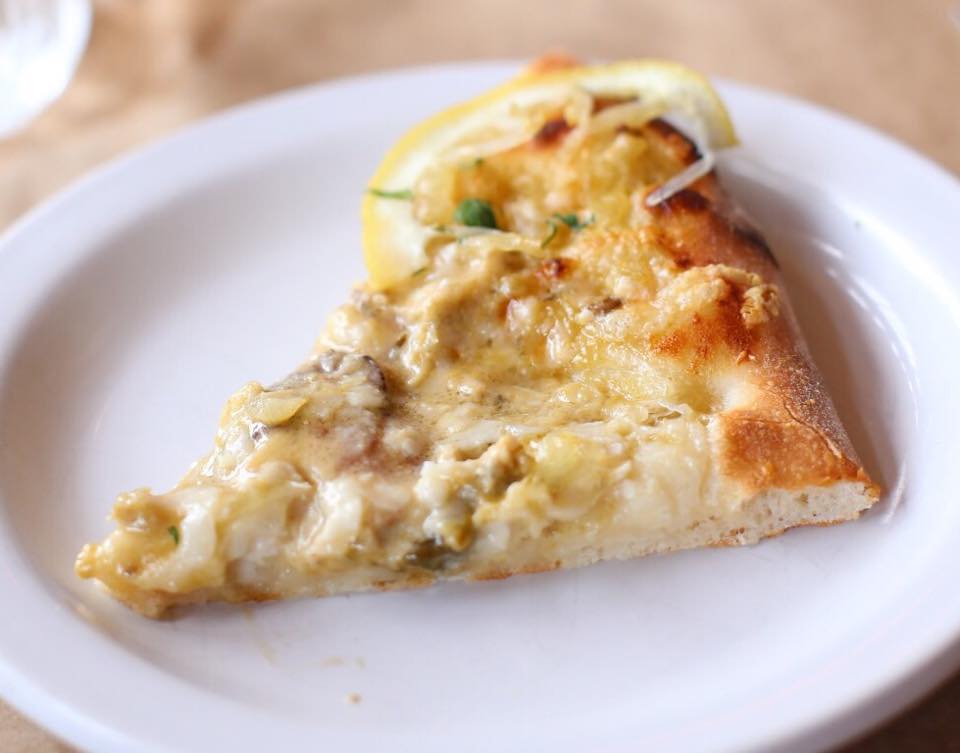 "Oyster Rockefeller Pizza": Wood-fired creamy sauce, garlic, parmesan, lemon slices, parsely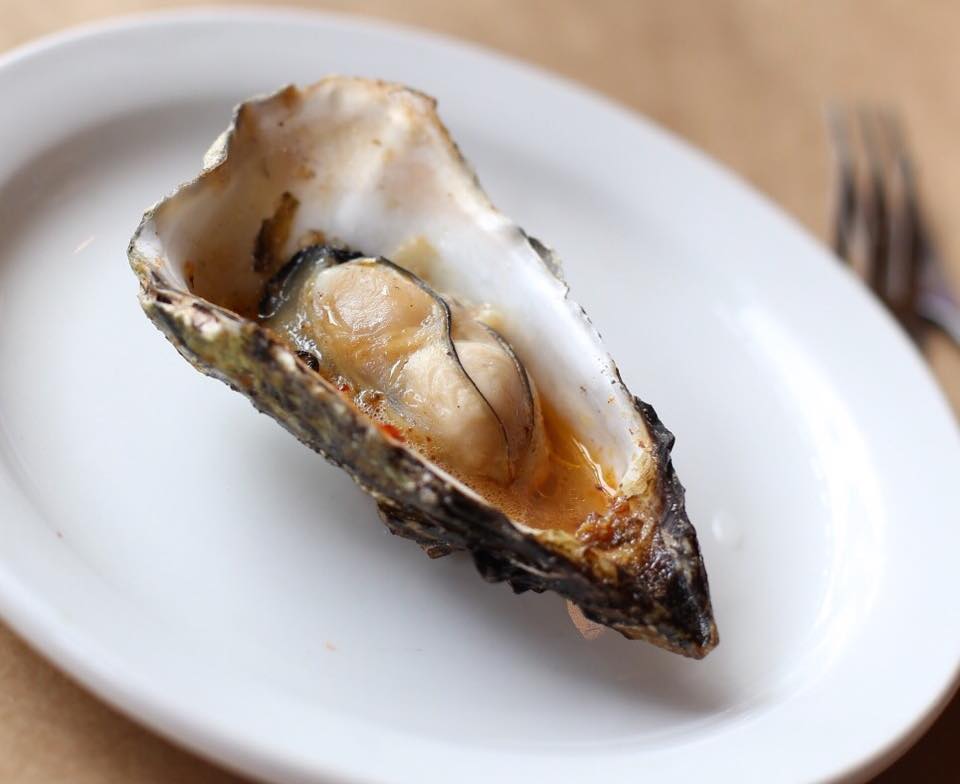 Grilled sweet waters with chipotle bourbon butter, blend of fresh chipotle peppers, garlic, bourbon, brown sugar and butter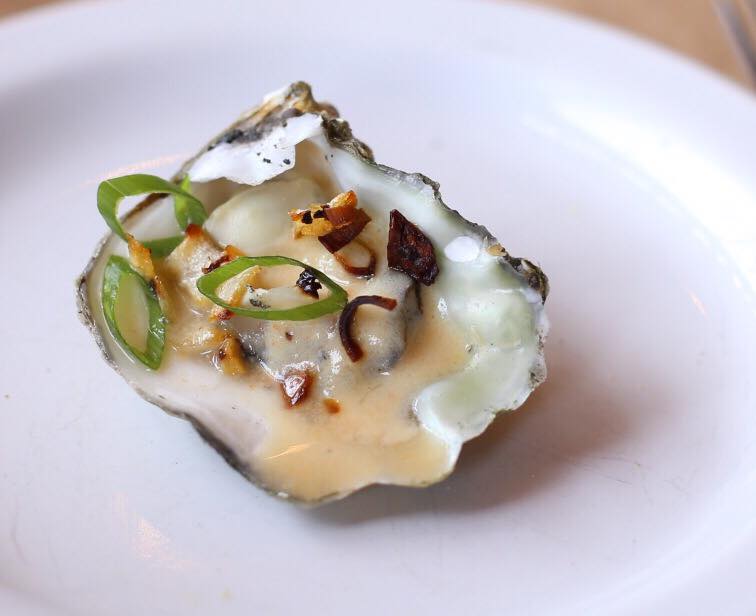 Ginger sap and sake reduction with a green onion garnish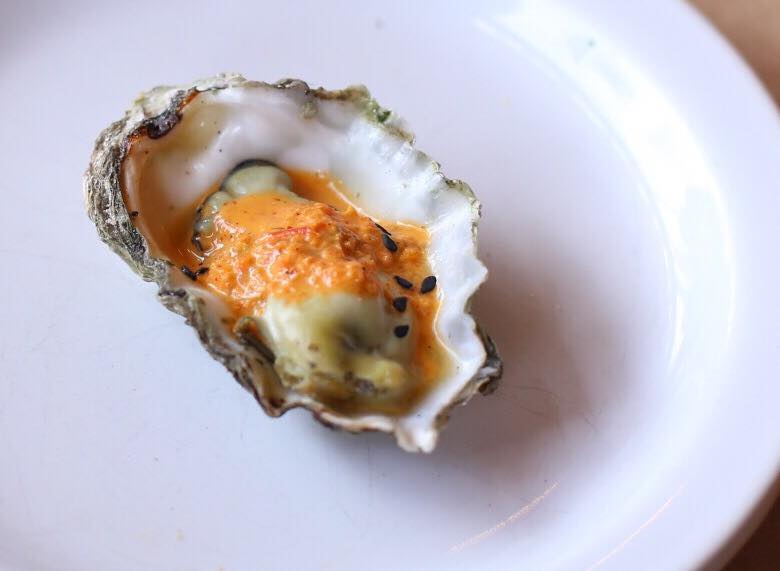 Pepper fire alarm sauce topped with lime and cucumber aioli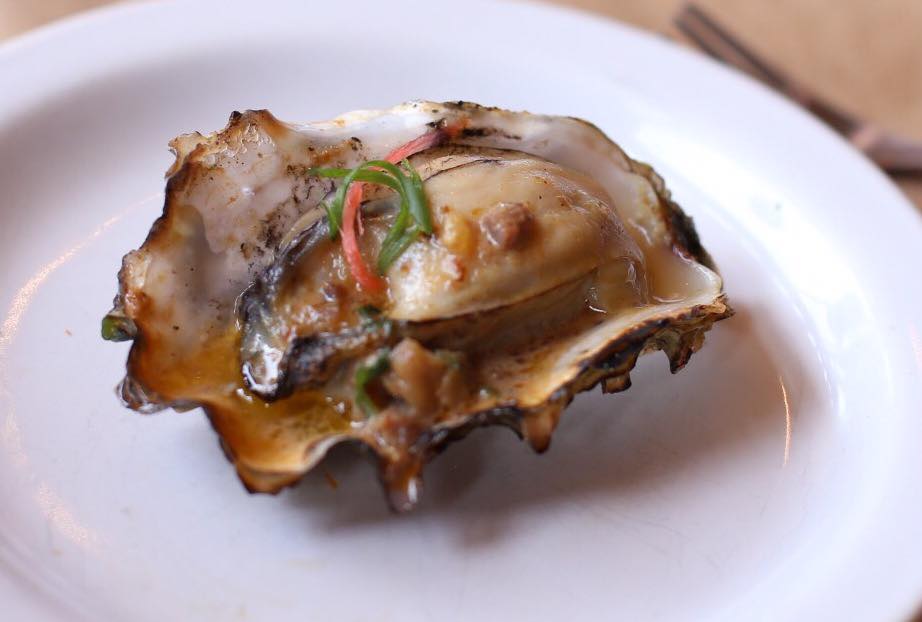 Grilled oysters topped with smokey roasted corn and clam liqueur puree and topped with fried leek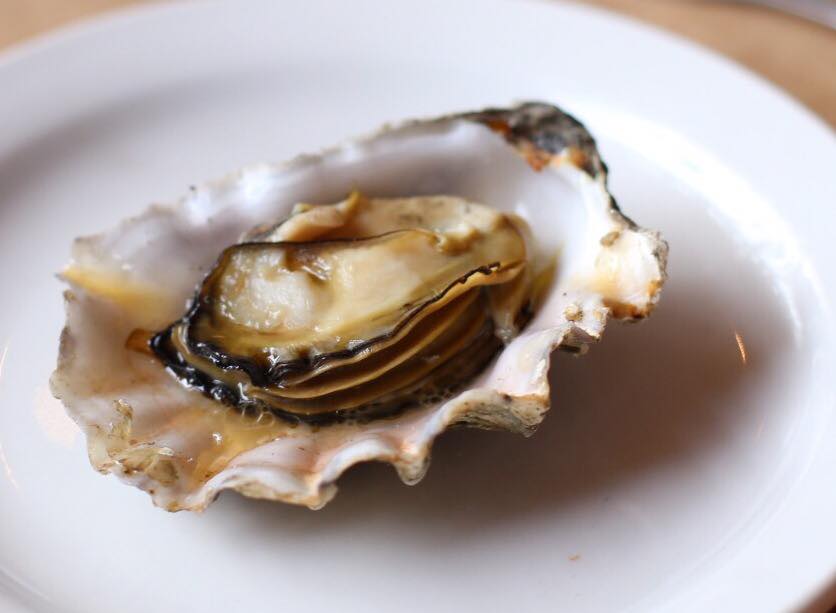 Beer-kissed, sweet and savory oysters with caramel toppings in combination with melted sweet butter and garlic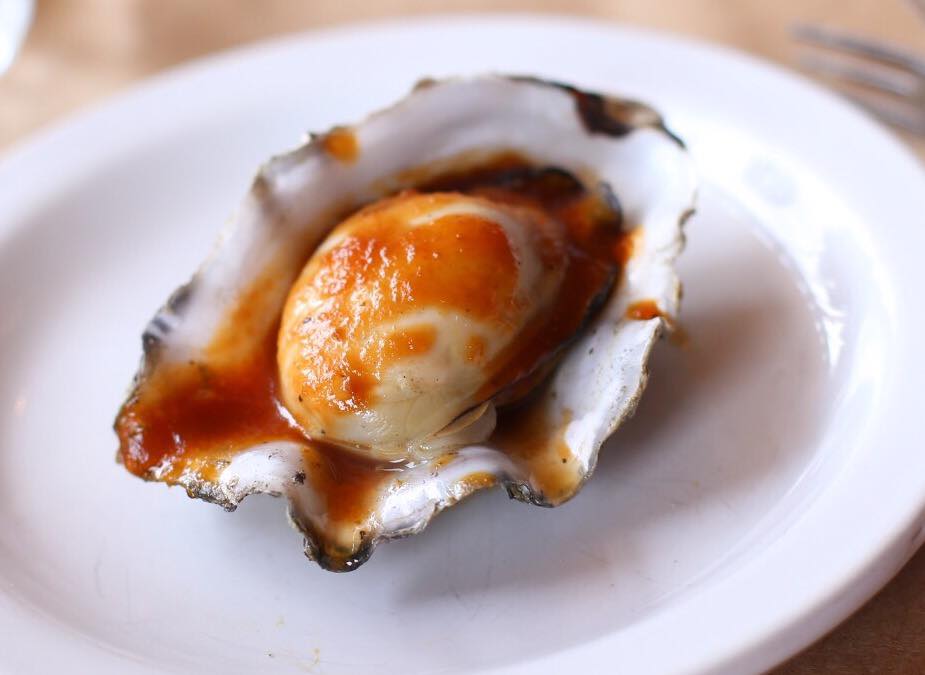 Barbecue oysters smothered in a bourbon porter barbecue sauce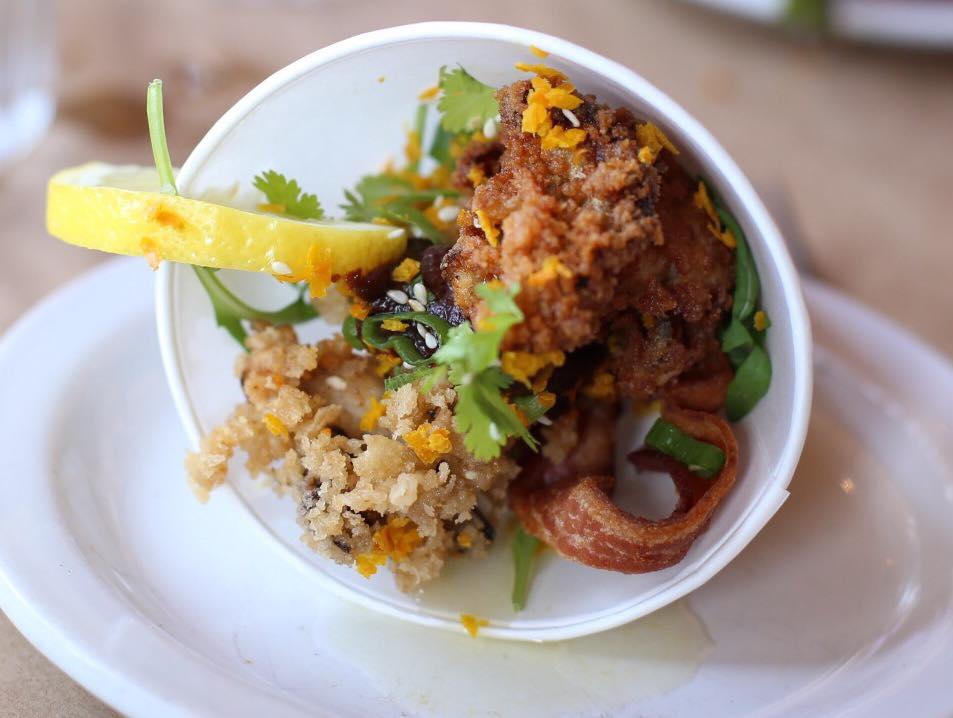 Panko fried Pacific oysters topped with spicy chocolate mole sauce and fresh cilantro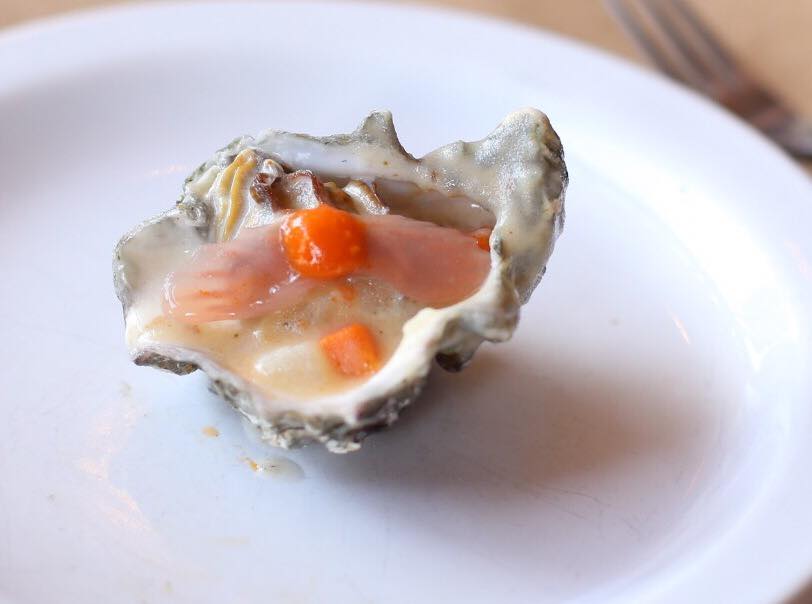 Smoked oyster chowder with shaved and pickled celery and honey habenero hot sauce
-RAW OYSTERS-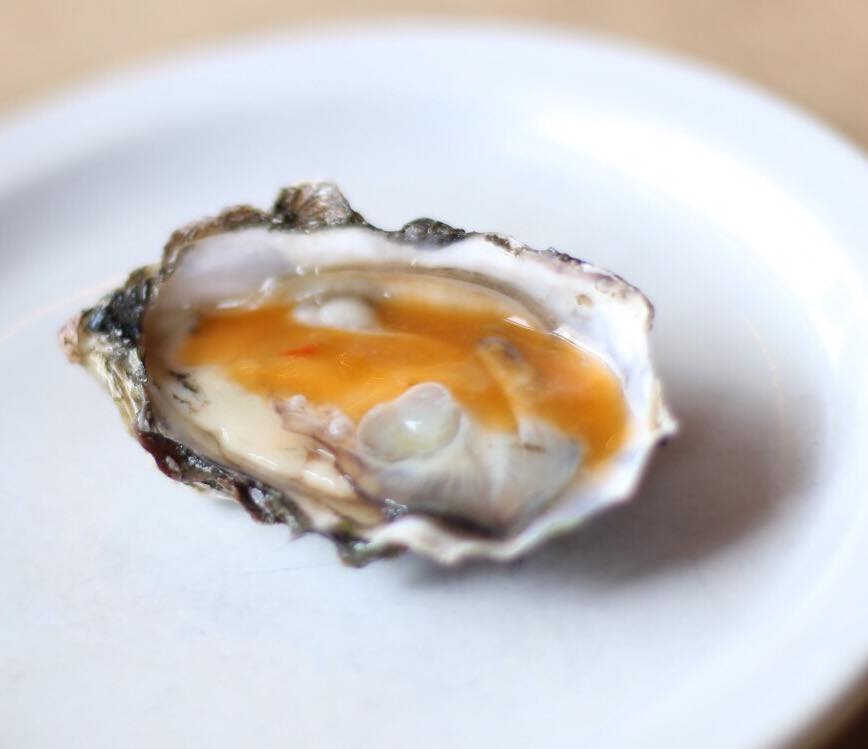 Goos point oysters with homemade sriracha sauce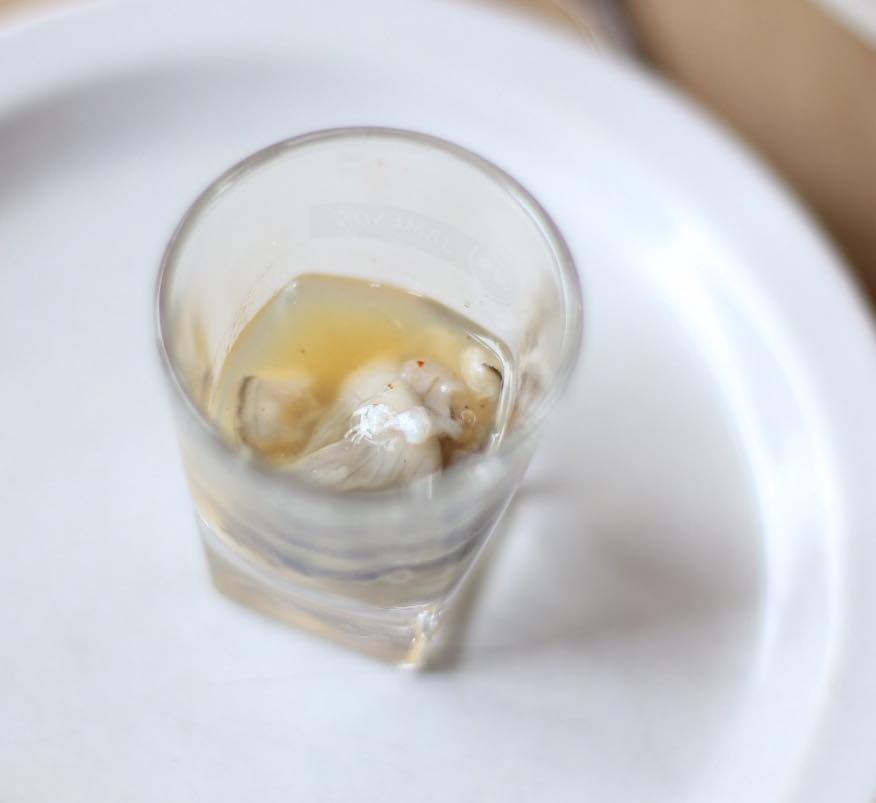 "Thai Sister": shooters with lemongrass, ginger, Thai chiles and MRB River Day Session IPA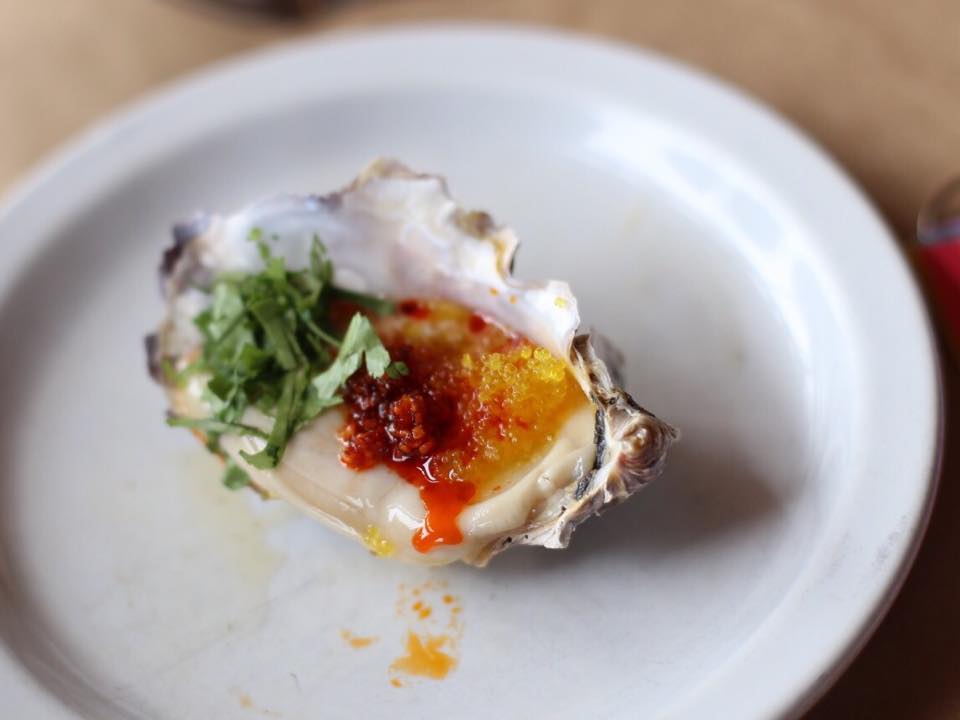 "Rayu Sunshine Shooter": Goose point oyster with lemon vinaigrette, crunchy garlic, yuzu tobiko, cilantro and togarashi spices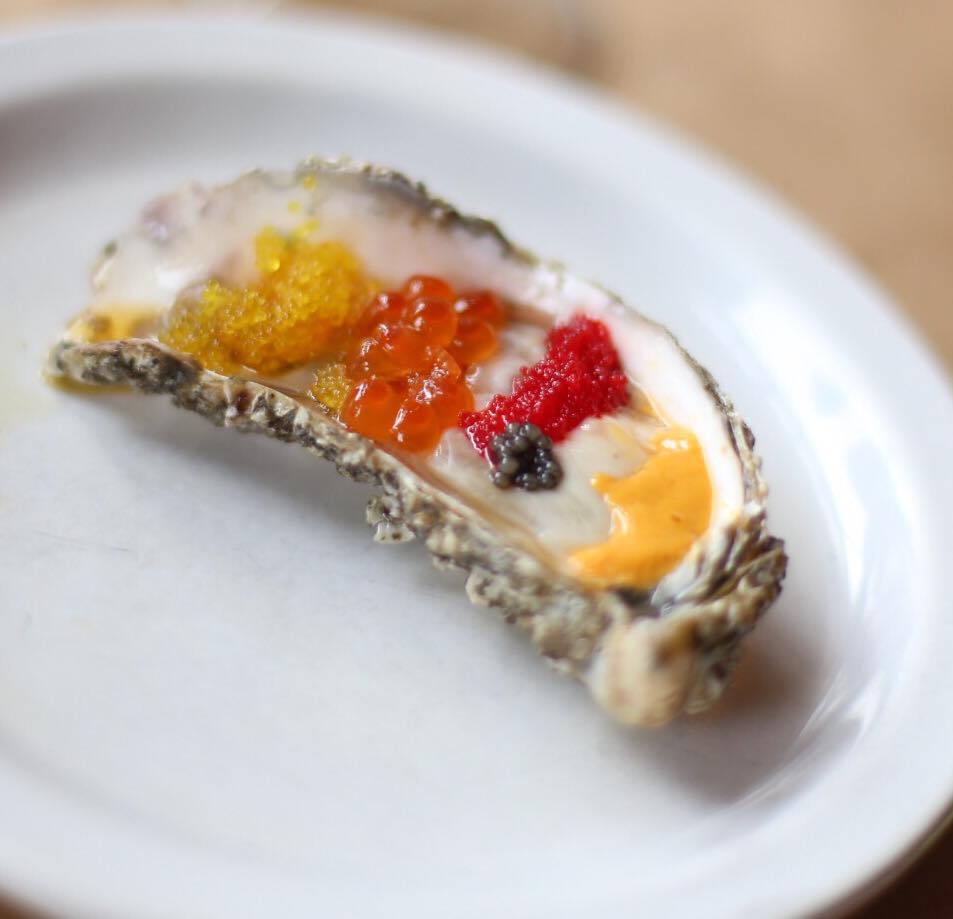 "Uni Express": Raw oyster with a dash broth on bottom, topped with raw uni salmon roe, habanero tobiko, citrus tobiko, sturgeon caviar and a squirt of ponzu sauce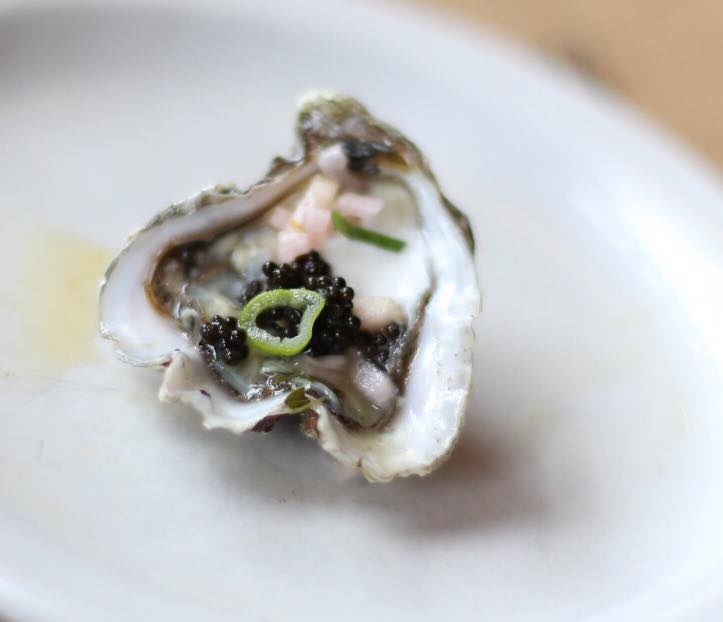 Local Kumamoto oyster with champagne mignonette, creme fraiche, caiar and scallion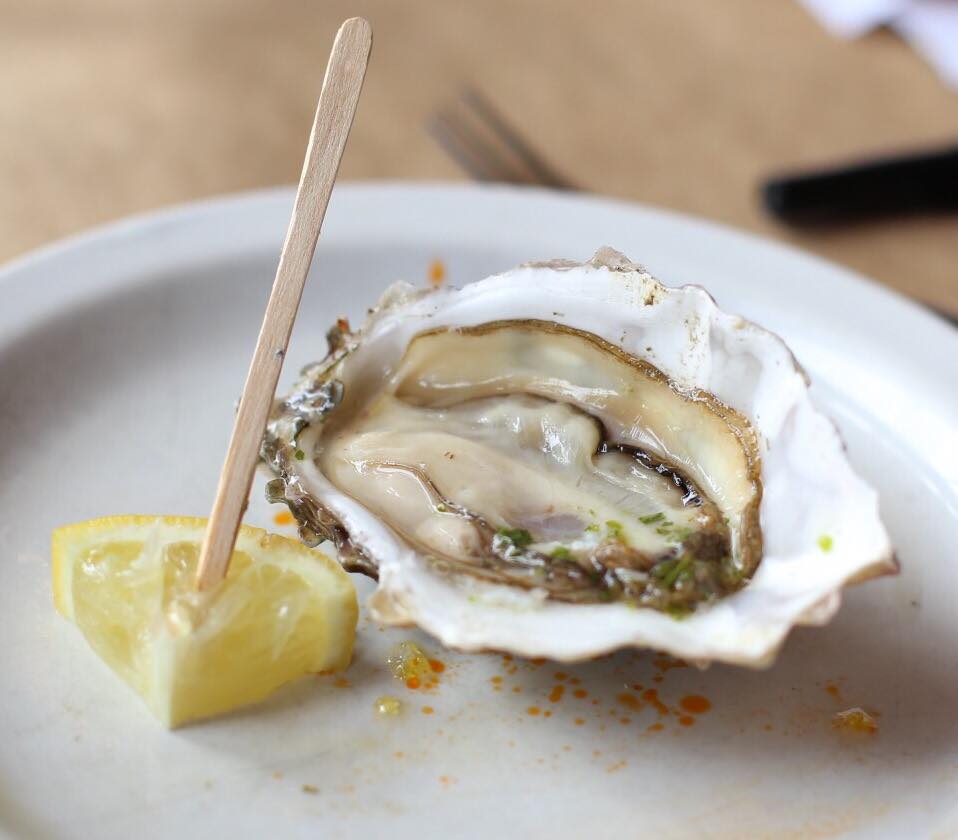 Pacific Oysters topped with house made mignonette featuring a blend of organic rice vinegar, shallot, jalapeño, cilantro and lime juice