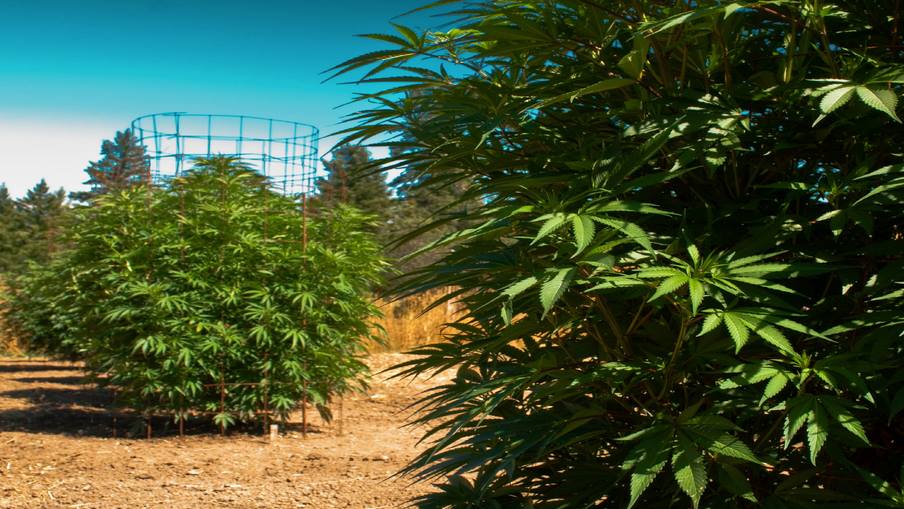 Image from the CCVH website.
Yesterday's multi-agency marijuana raid at Island Mountain involved people currently active in the political action group California Cannabis Voice-Humboldt (CCVH), the group's executive director, Richard Marks, confirmed this morning.
While Marks declined to identify the people impacted by the raid, he suggested they were central to the group's management. "There might be some heavy restructuring going on in this organization," he said.
The multi-site raid, conducted by members of the Humboldt, Trinity and Mendocino county sheriff's offices, was expected to yield as much as 100,000 plants, according to early reports. And a press release from the Mendocino County Sheriff's Office said deputies expected to find "situations of water diversion, water theft and environment degradation."
Marks, however, suggested that law enforcement was targeting the wrong people.
"I'm waiting to hear more from the Sheriff's Department on why they decided to target private [property] owners," he said. "We have been more than public and vocal that we're against trespass grows, water diversions, pesticide use and illegal grading of properties. And we would applaud the Sheriff's Office to continue those efforts to eradicate those farms. But why they decided to choose private property owners that were trying to come into compliance — we're a little bit disappointed."
Marks said CCVH leadership is nervous. "I have other board members, I'll be honest with you, who are worried. Nobody knows what criteria they're going after," he said.
Lt. Wayne Hanson with the Humboldt County Sheriff's Office told the Times-Standard that this operation could take anywhere from one to four days. Marks questioned where the funding for the operation is coming from.
"It's not coming from feds. If this is coming from county coffers, with overtime, I'm just a little bit disappointed that that's their use of money. We have issues socially, hard drug-wise in this county that they ignore, right out there at Devil's Playground. And [instead] they're gonna focus on … people using best management practices."
CCVH has been working for more than a year to draft a countywide ordinance that would regulate the outdoor cultivation of medical marijuana. The ordinance has gone through several drafts in preparation for approval from the Humboldt County Board of Supervisors. Marks said he's not sure what impact the raids will have on that process or its timeline. And he said the leadership of the group may be compromised.
"You have to remember, they came out of the shadows because they thought this process would protect them," he said. "And, well, it didn't."
Meanwhile, members of the Emerald Growers Association, another local marijuana political action group, took to social media to speak out against the raids. Here's a post from Executive Director and Chair Hezekiah Allen:
Fellow member of the EGA Thomas K. Edrington replied with a call to battle:

And Edrington elaborated on his own page:
The Outpost will update this story with more information as it becomes available.
PREVIOUSLY: