UPDATE, 3:49 p.m.: The box had about four pounds of marijuana in it — no explosive device, according to Lt. Wayne Hanson. Evidently some weed dealer couldn't think up a good fake address (No. 1 Happy Street?) and so put Planned Parenthood's on the box. Bomb-bot disapproves.
# # #
UPDATE, 3 p.m.: The Explosive Ordnance Disposal Team from the Humboldt County Sheriff's Office is still on the scene, taking x-rays and otherwise examining the suspicious package, according to Lt. Wayne Hanson.
Hanson further explained that the package, which measures about two feet by two feet, had been sent to a "J. Black" in Georgia but was returned as "undeliverable." It landed at the Planned Parenthood's doorstep because the clinic's Timber Falls Court address was listed as the return address on the package. The package doesn't say "Planned Parenthood" anywhere, Hanson said.
"We're not sure what it is," he explained. "The package was all beat-up looking, so it is suspicious." Officers are taking every precaution to err on the side of safety, he said.
# # #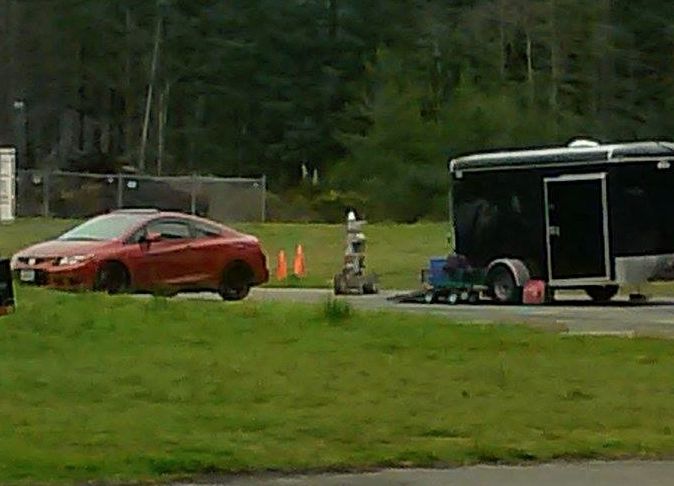 The bomb-bot is on the scene.
# # #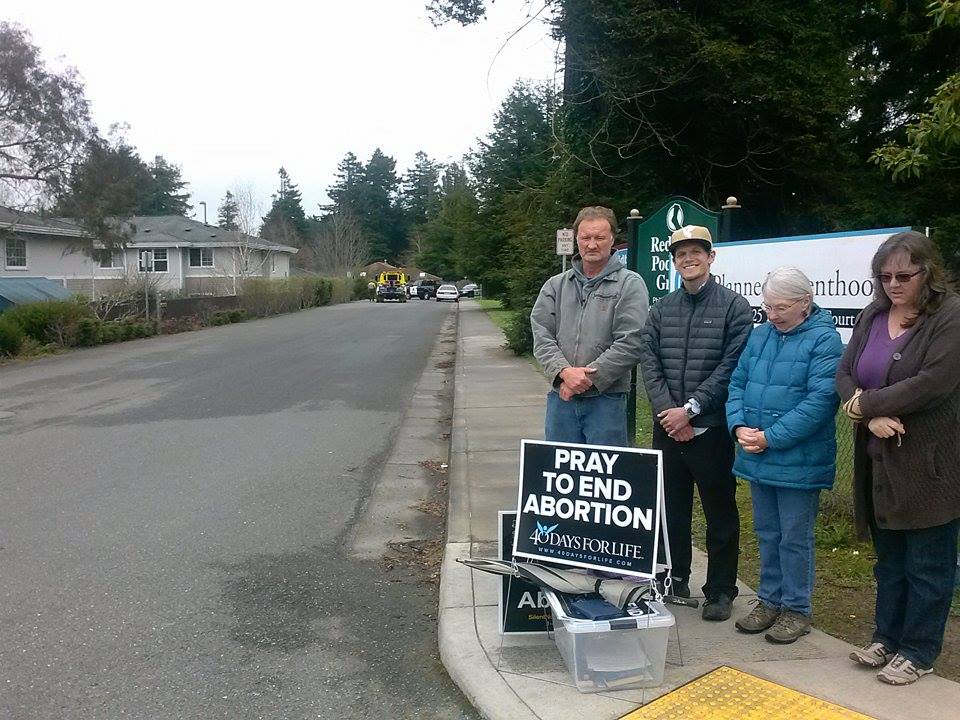 UPDATE, 1:07 p.m.: The Outpost spoke with a small group of protesters standing at the end of Timber Fall Court. They and others have been on site in recent days as part of the "40 Days for Life" campaign, a religious movement that aims to end all abortion. One protester reported that law enforcement arrived around noon. Shortly thereafter officers stopped a UPS truck leaving the property and spoke at length with the driver, the protesters reported.
The protesters added that they would "obviously" not approve of the bombing of a Planned Parenthood clinic. "We're here for life," said Bruce Adams. "We're praying for everyone down there."
# # #
UPDATE, 12:54 p.m.: The Sheriff's Office's bomb squad trailer just arrived on the scene. No homes have been evacuated — just Planned Parenthood and Redwood Podiatry, a neighboring business. Officers are turning back Planned Parenthood employees returning from their lunch breaks.
# # #
Original post: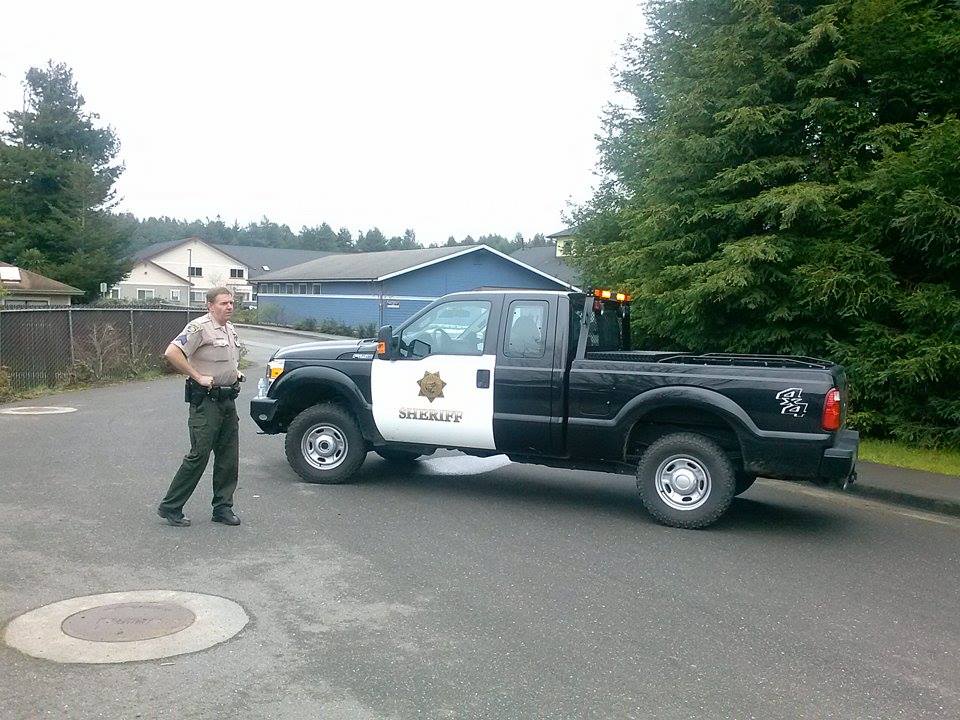 The Planned Parenthood Northern California health clinic on Timber Fall Court in Eureka has been evacuated, along with some surrounding homes a nearby business, after a suspicious package was found on the property shortly before noon. Humboldt County Sheriff's Office deputies are on the scene, as is the Outpost's Hank Sims. We'll update as more information comes in.