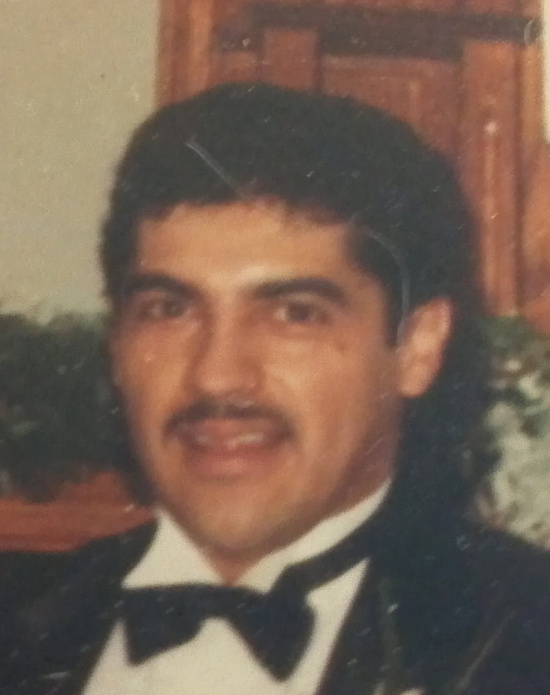 Raymundo (Ray) Salas, age 54, passed away on February 27, 2015 in Eureka, California surrounded by his family. Ray was born in Los Angeles, California on August 25, 1960 to Othon and Angela Salas. He was the oldest brother of seven siblings.
Throughout his childhood, Ray was active in sports, art and cars. Ray played Pop Warner football throughout the years and later played football for Jacobs Junior High School and Eureka High School. Track and Field was another sport that Ray enjoyed. He was on both the Eureka High Cross Country Team and Track Team. While in college, Ray ran for the College of the Redwoods team and set many records. He graduated from Eureka Senior High School and College of the Redwoods.
There were three great loves in his life: art, cars and family. For over 30 years, Ray worked as a professional, skilled mechanic, working on semi-trucks to nearly any foreign car. There was never a car he couldn't fix, and he took great joy in that. After a long day's work, Ray would still have time to help out a friend or family member with their car troubles. His love for cars inspired many of his nephews and his daughter. They loved watching him work and helping with the tools as he explained what he was doing to the car. One of his greatest hobbies, next to art, was NASCAR racing. Ray was an avid fan of Dale Earnhardt racing and never missed a race!
Art was always in his life.He was an amazing artist! From the moment he picked up a colored pencil, charcoal or oil paints, Ray was able to express his artistic talents and passion. Throughout Ray's life, he had built an extraordinary portfolio and had been approached by the Ink People Galley for a showing of his works. In his earlier years, Ray had designed the cover of his junior high school yearbook, numerous school election posters and collaborated with other artists on publishing their own comic book series.
Family was important to Ray. He was blessed with two beautiful children, Natasha and Jeremy Salas. He loved being a dad and always made his time with them special and memorable. He loved spending time watching the M.A.S.H series, trivia shows with his family members and playing a good game of chess with his nieces or nephews.
He is preceded in death by his father, Othon, and his beloved son, Jeremy. Ray is survived by his daughter Natasha Curtice, son-in-law Cheyenne Curtice, his mother, Angela Salas, grandchildren Tahlyia and Dru Curtice, his brothers and sisters: Marco, David, Albert, Silvia (Salas) and brother-in-law Ron Holstein, Suzy (Salas) and brother-in-law Joe Ginanni, Jeannie (Salas) and brother-in-law Dan Duncan, as well as, numerous nieces, nephews, grand nieces and nephews, cousins, aunts and uncles and close friends.
A memorial service will be held at the Sanders Chapel in Eureka, California at 10:00 a.m on Saturday, March 28, 2015 to celebrate Ray's life. Family and dear friends are welcomed.
###
The above obituary was submitted by Ray Salas' family. The Lost Coast Outpost runs obituaries of Humboldt County residents at no charge. Email news@lostcoastoutpost.com.