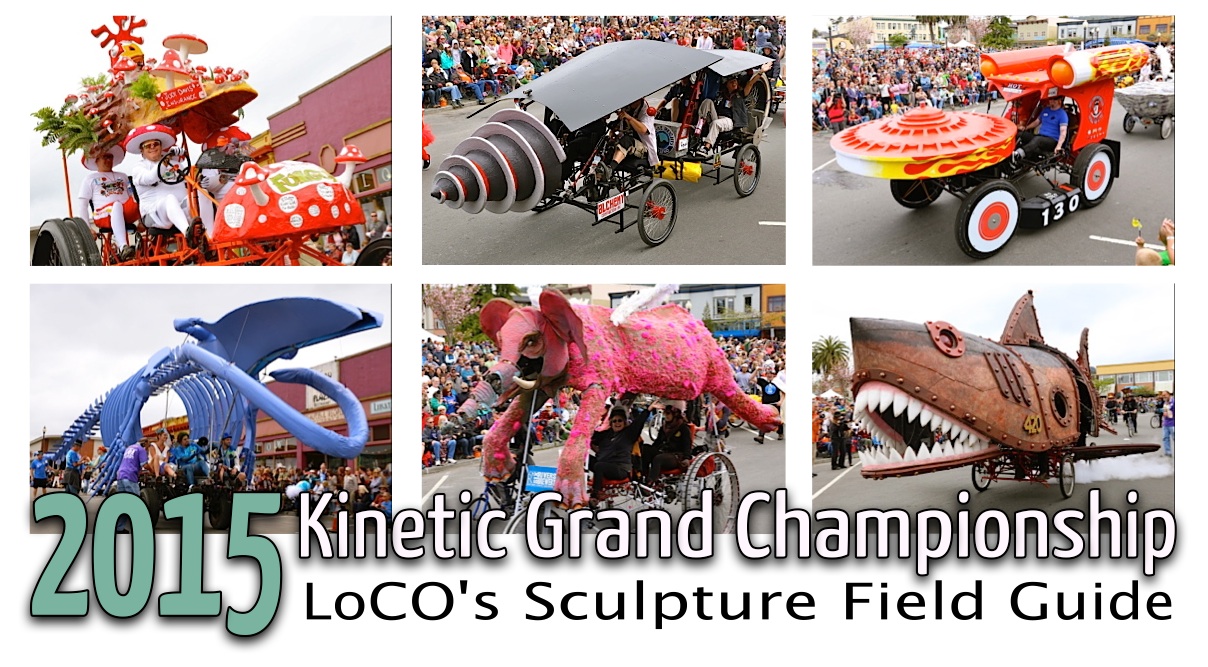 (SCROLL TO THE BOTTOM OF THIS POST FOR LIST OF 2015 AWARDS)
K'mon! Only a komplete kook would dare enter the Kinetic jungle unprepared. Klearly, you'd have to be kompletely krazy to attempt klose kontakt with the kutthroat kritters who kruise the Kinetic landskape without first educating thyself so as to be able to identify the local fauna.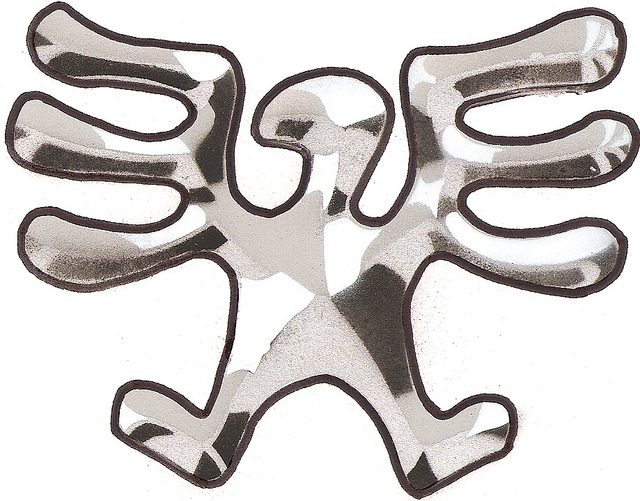 Thankfully, your Lost Koast Outpost is willing to guide you and provides you with its annual komprehensive rundown of each and every 2015 Kinetic Grand Championship sculpture. Over the next three days, as you find yourself out on the course, please utilize the following photos and videos so that you can be all, "Oh, that's that one." And, as always, tune into KHUM 104.3/104.7 for their annual live, on-the-scene koverage.
Glory and stuff. -AG
# # #
(SCROLL TO THE BOTTOM OF THIS POST FOR LIST OF 2015 AWARDS)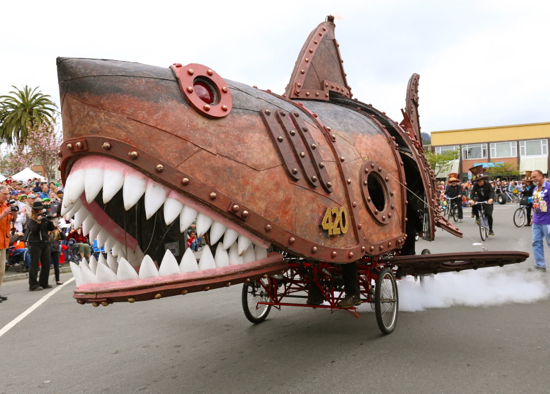 -BITE ME, PUNK-
(Ken Beidelman)
Years Raced: 30 | Years Aced: "lots"
# # #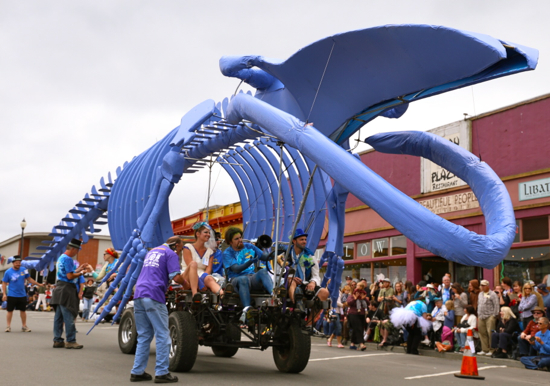 -WHALE OF A WEDDING-
(Marjorie Duffy)
Years Raced: 2 | Years Aced: 0
# # #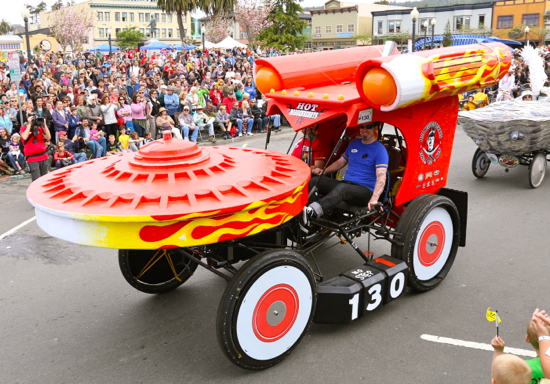 -HOT RODDENBERRYS-
(Scott Cocking)
Years Raced: N/A | Years Aced: N/A
# # #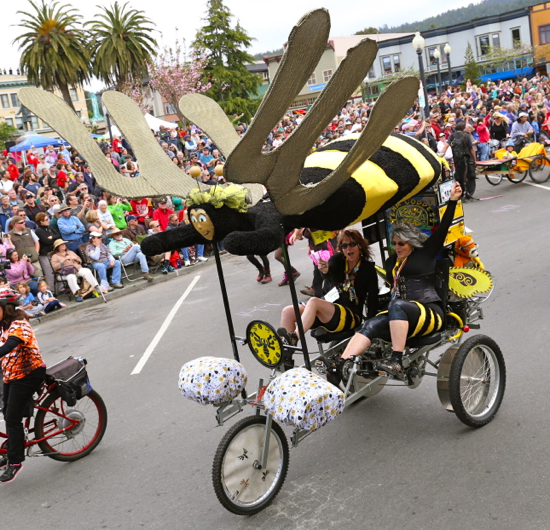 -TEAM GODDESS BUSY BEE-
(Jen-O and Tina)
Years Raced: 0 | Years Aced: 0
# # #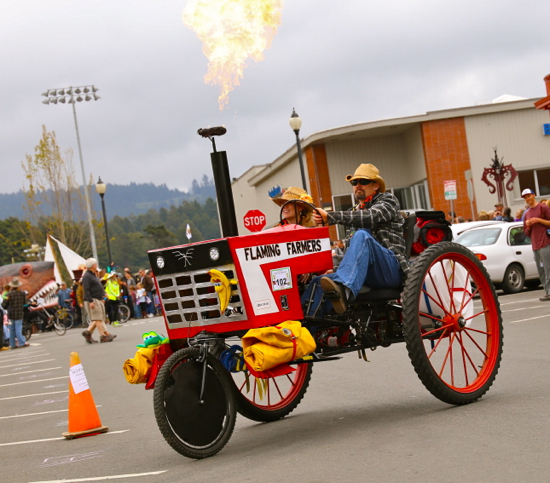 -THE FLAMING FARMER-
(Marcus Schaible)
Years Raced: 11 | Years Aced: 2
# # #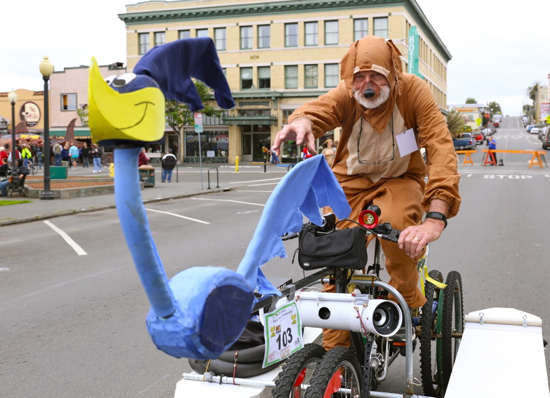 -RUNNING ROAD RUNNER DOWN-
(Don Clark)
Years Raced: 1 | Years Aced: 0
# # #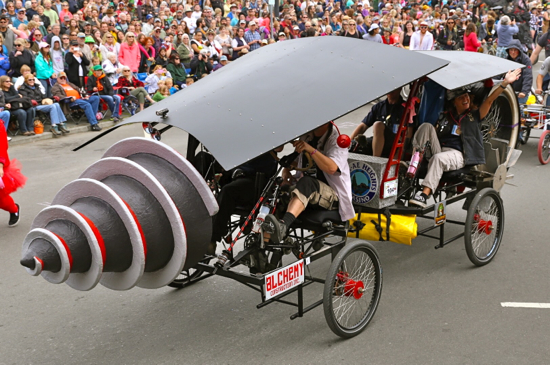 -DRILLING FOR GLORY-
(Tempus Fugitives)
Years Raced: 7 | Years Aced: 3
# # #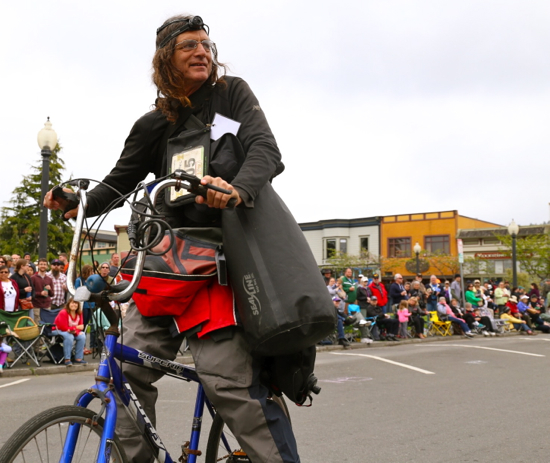 -LOTECNOTEC-
Years Raced: 7 | Years Aced: 3
# # #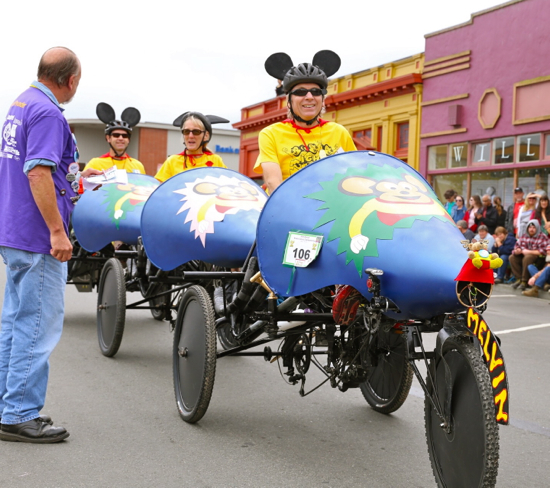 -MELVIN-
(Tappy Nelson)
Years Raced: 34 | Years Aced: 25
# # #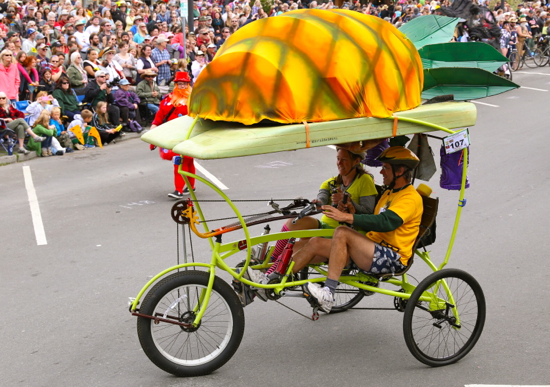 -PINEAPPLE EXPRESS-
(Dawn Thomas)
Years Raced: 1 | Years Aced: 0
# # #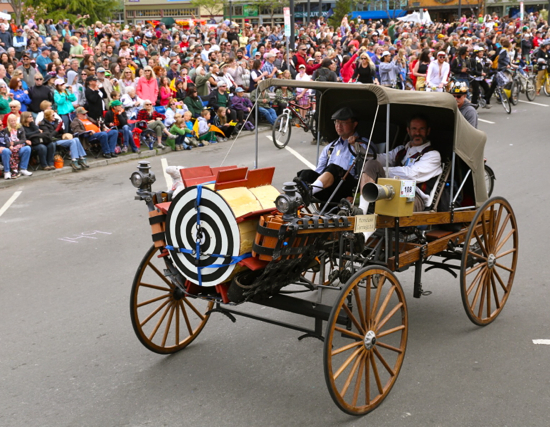 -HORSELESS CARRIAGE 2.0-
(Mike Saleski)
Years Raced: 4 | Years Aced: 1
# # #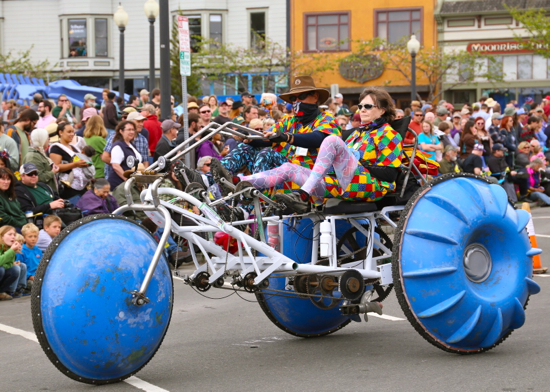 -SCREWBALLS-
(Scott Campbell)
Years Raced: 6 | Years Aced: 0
# # #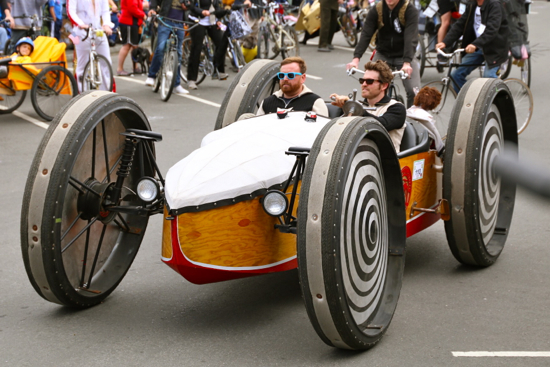 -SPRICE DEUCE-
(David Pruitt)
Years Raced: 0 | Years Aced: 0
# # #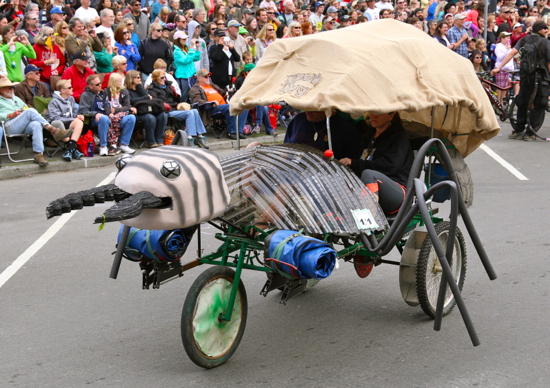 -SPUD BUG: PLAN B-
(Chris Shmatovich)
Years Raced: 10 | Years Aced: 6
# # #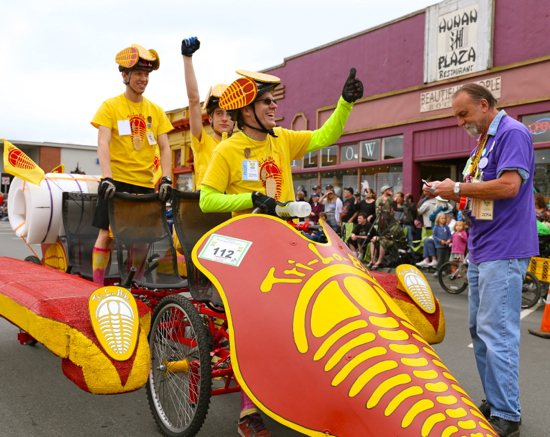 -TRI-LO-BIKE-
(Steve McHaney)
Years Raced: 1 | Years Aced: 0
# # #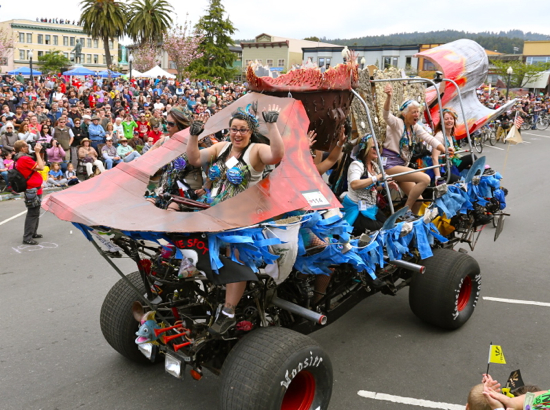 -SIRENS: TEAM HOOSIER DADDY -
(Celine Molina)
Years Raced: 3 | Years Aced: 0
# # #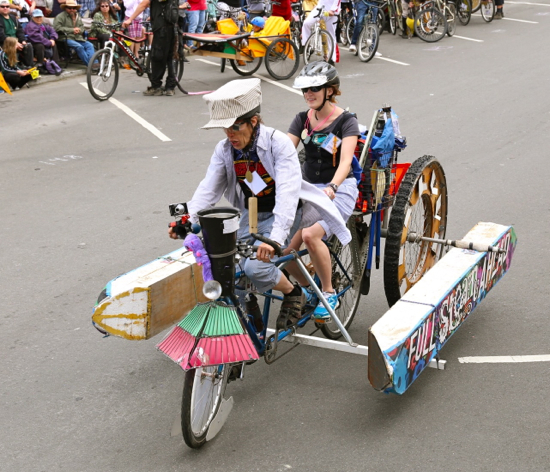 -FULL STEAM AHEAD-
(Reed Lacy)
Years Raced: 2 | Years Aced: 2
# # #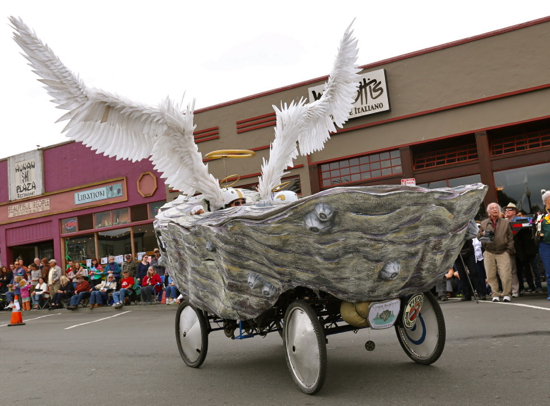 -SHELLS ANGELS-
(Jen and Billy)
Years Raced: 8 | Years Aced: 1
# # #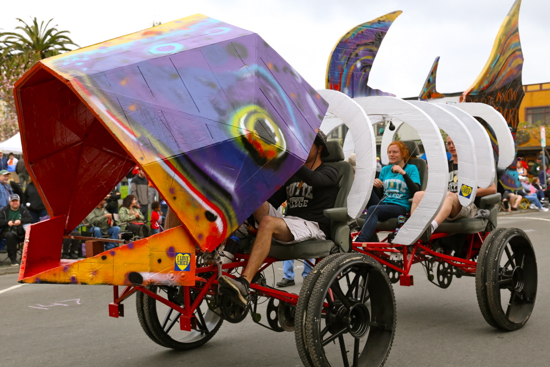 -NO GUTS, KNOW GLORY-
(Rusty Bogart)
Years Raced: 0 | Years Aced: 0
# # #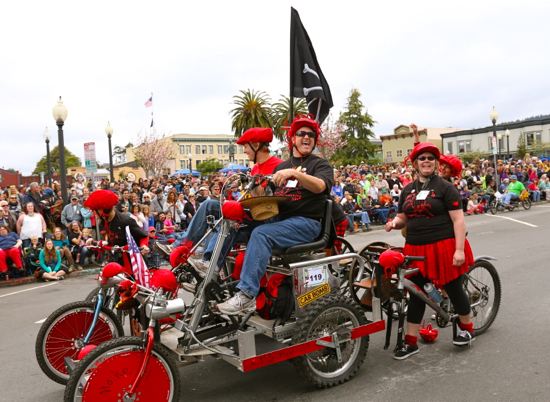 -MITE MAKE IT-
(Spencer Holmes)
Years Raced: 1 | Years Aced: 0
# # #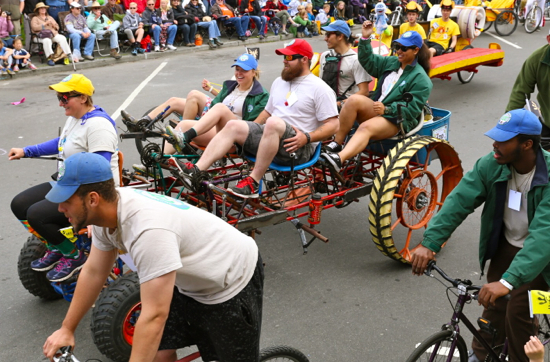 -CORPIE CRUSIER-
(Larry Notheis)
Years Raced: 9 | Years Aced: 0
# # #
-WE ARE COLFAX FALCONS-
(Hayden Joost)
Years Raced: 5 | Years Aced: 0
# # #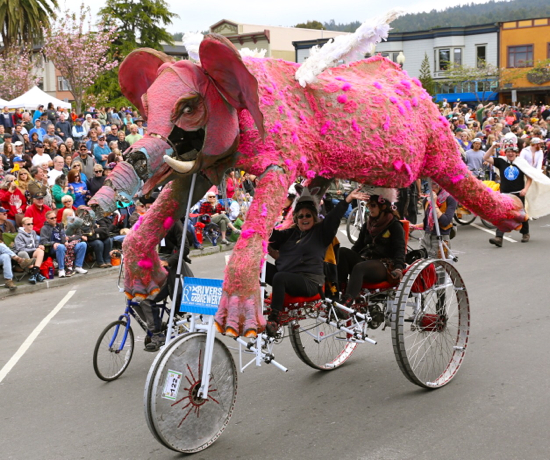 -THE FLYING PINK ELEPHANT-
(June Moxon)
Years Raced: ∞ | Years Aced: ∞
# # #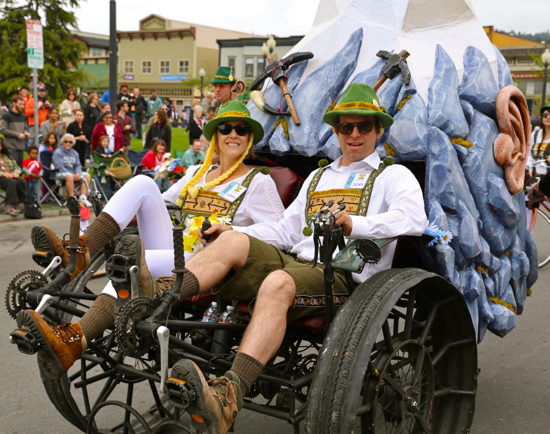 -TOP OF THE MOUNTAIN TO YOU-
(Lucas Thornton)
Years Raced: 12 | Years Aced: 0
# # #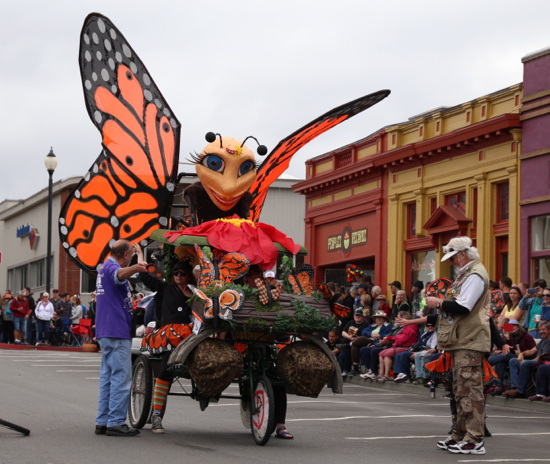 -MERI, THE MONARCH-
(Marilyn Kurka)
Years Raced: 7 | Years Aced: 1
# # #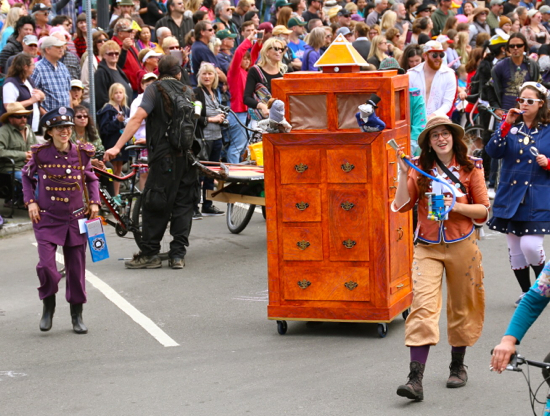 -KINETIC PARANORMAL SOCIETY -
(Isaac Bluefoot)
Years Raced: 3 | Years Aced: 0
# # #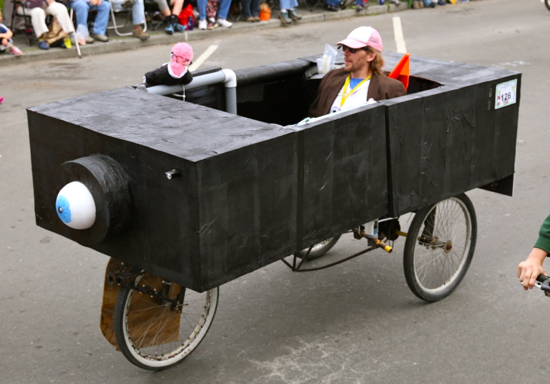 -NSA (NOT SERIOUSLY ACING)-
(N/A)
Years Raced: 4 | Years Aced: 0
# # #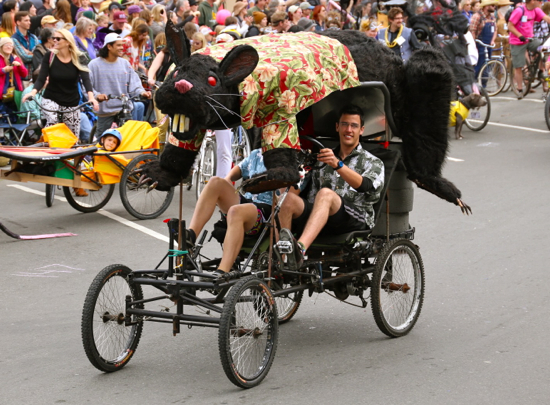 -RAT-
(Chris Daugherty)
Years Raced: 5 | Years Aced: 2
# # #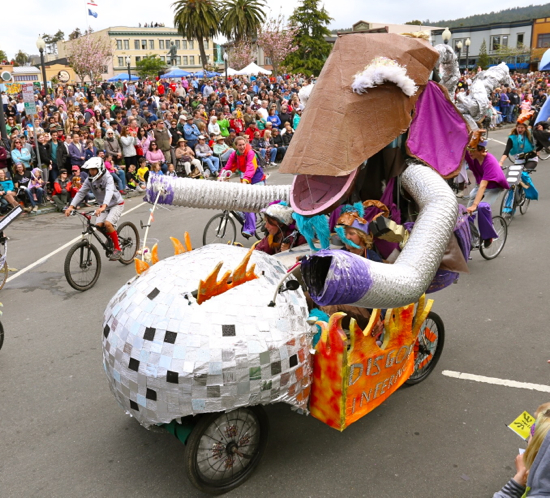 -DISGOAT INFERNO-
(Travis Bullock)
Years Raced: 5 | Years Aced: 1
# # #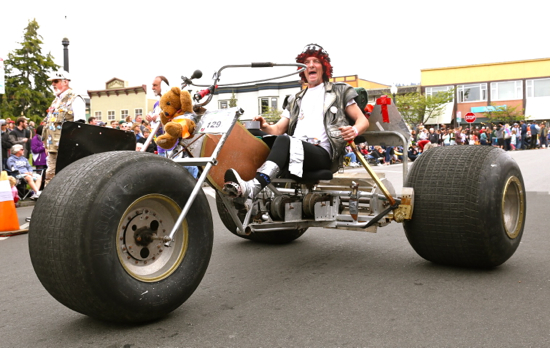 -PEAR COUNTY CHOPPER-
(Dean "Bozo" Bartl)
Years Raced: 10 | Years Aced: 0
# # #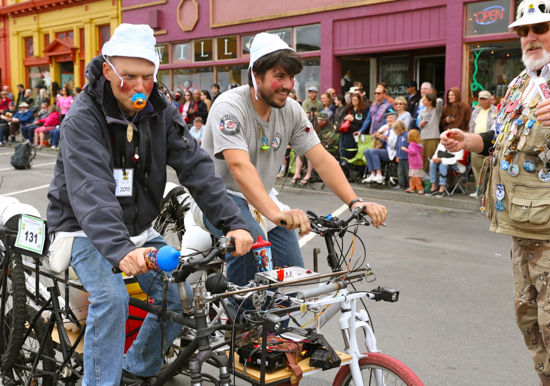 -A STITCH IN TIME-
(Brett Selvig)
Years Raced: 3 | Years Aced: 0
# # #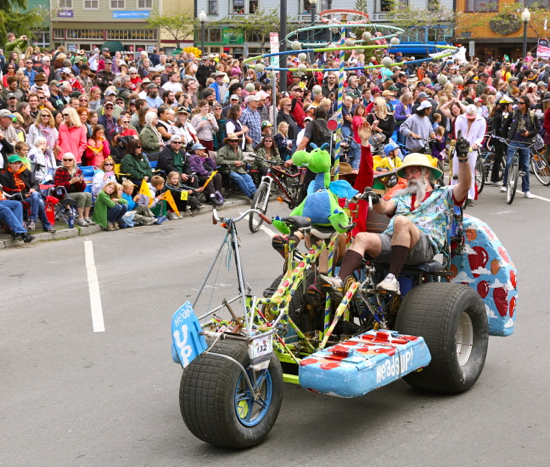 -HEADS UP!-
(Jerri Wagner)
Years Raced: 3 | Years Aced: 3
# # #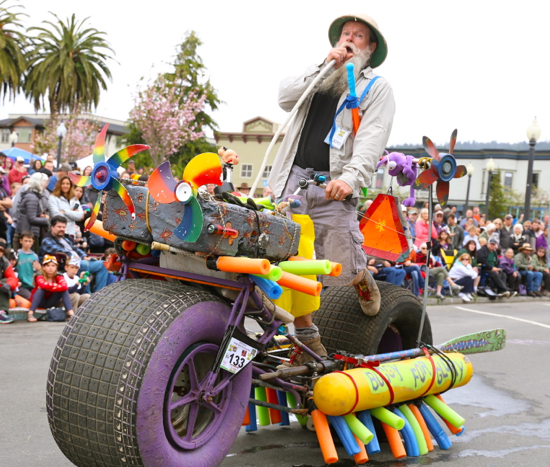 -BUGGY FOR GLORY-
(Peter Wagner)
Years Raced: 12 | Years Aced: 9
# # #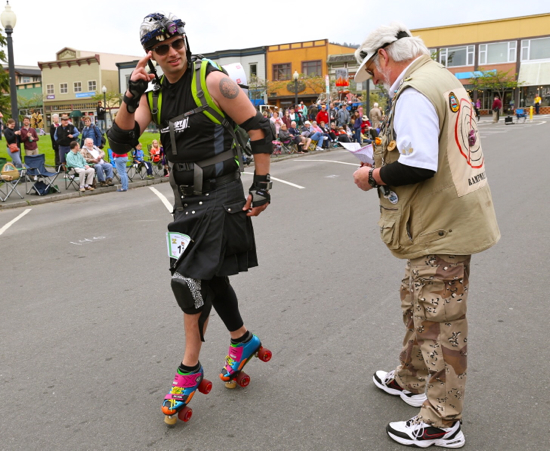 -LICENSE TO KILT-
Years Raced: N/A | Years Aced: N/A
# # #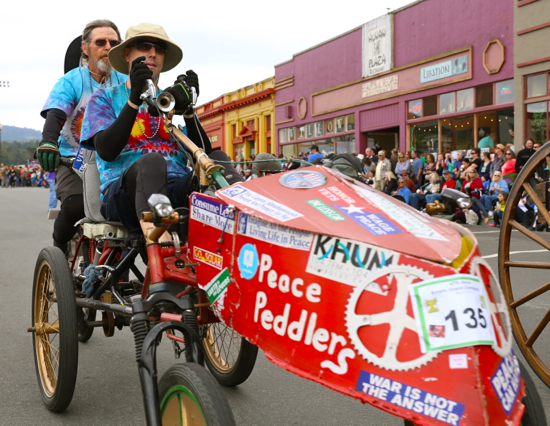 -PEACE PEDDLERS-
Years Raced: N/A | Years Aced: N/A
# # #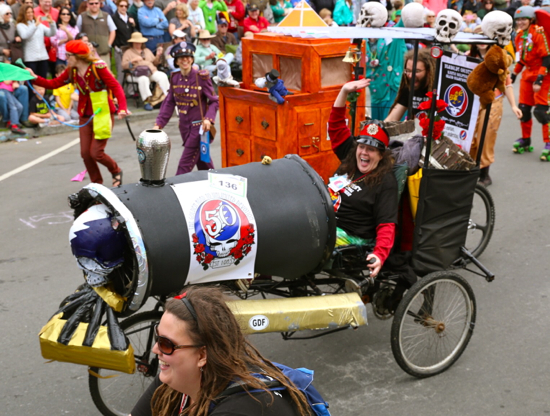 -TEAM TERRAPIN-
Years Raced: N/A | Years Aced: N/A
# # #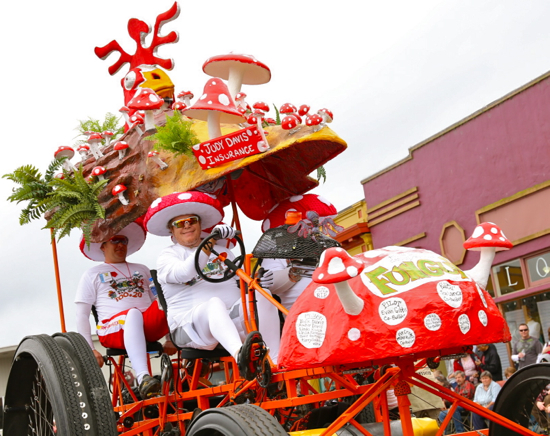 -FUNGUYS TOO.20-
(Brian Slayton)
Years Raced: N/A | Years Aced: N/A
# # #
-MARINERS: TEAM HOOSIER DADDY-
(Bobby Olsen)
Years Raced: N/A | Years Aced: N/A
# # #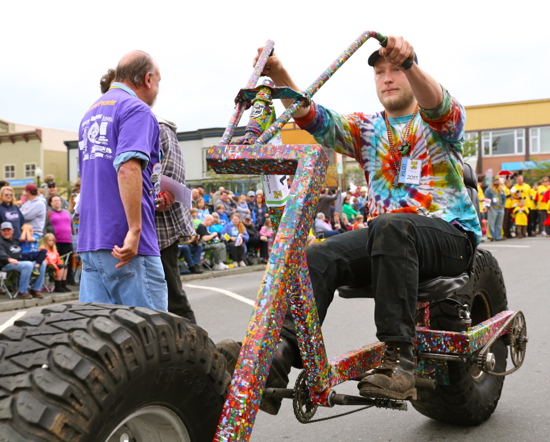 -CRAYOLA CRUISER-
(Team Jeep)
Years Raced: N/A | Years Aced: N/A
# # #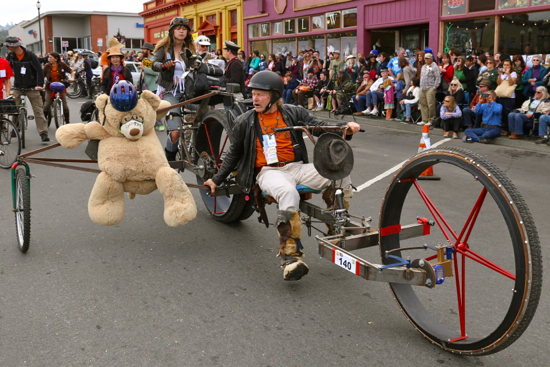 -EQUALITY = SERENITY-
Years Raced: N/A | Years Aced: N/A
# # #
-FLYING SPAGHETTI MONSTER-
Years Raced: N/A | Years Aced: N/A
# # #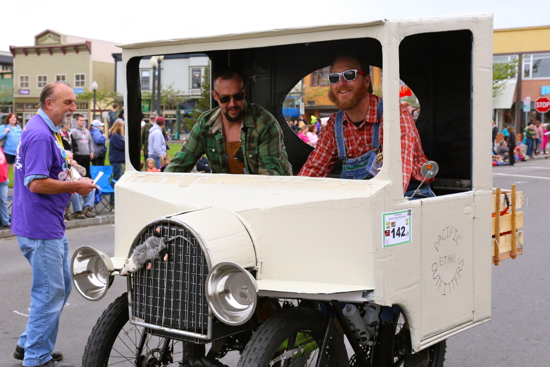 -MOONSHINE BANDITOS-
Years Raced: N/A | Years Aced: N/A
# # #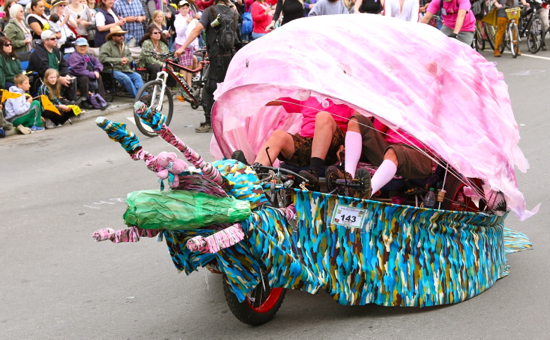 -SNAIL TAIL-
Years Raced: N/A | Years Aced: N/A
# # #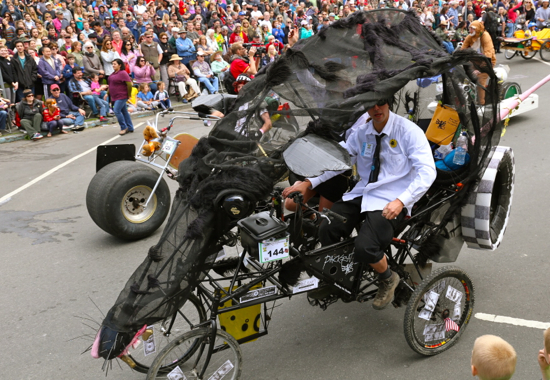 -PACK RAT-
Years Raced: N/A | Years Aced: N/A
# # #
***COMPLETE LIST OF 2015 AWARD WINNERS***
(courtesy KHUM)
-2015 GRAND CHAMPION-
Tempus Fugitives: Drilling for Glory
-ACE AWARDS-
(plus course times)
Flying Spaghetti Monster (10:35)
Melvin (11:26)
Buggy for Glory (13:15)
Tri-Lo-Bike (13:47)
Tempus Fugatives (13:52)
Spud Bug (16:48)
Flaming Farmer (17:01)
Packrat (17:28)
-Best Engineering-
1st: Tri-Lo-Bike
2nd: Melvin
3rd: Flaming Farmer
-Best Art-
1st: Funguys Too.20*
1st: Bite Me, Punk*
2nd: Shells Angels
3rd: Hot Roddenberrys
(*Without getting too far into this yet, we'll just note that this year's First Place Art Award winner is in debate. More on this later, possibly.)
-Best Time-
1st: Flying Spaghetti Monster
2nd: Melvin
3rd: Buggy For Glory
-Best Pageantry-
1st: Hot Roddenberrys
2nd: Sirens: Team Hoosier Daddy
3rd: Team Goddess
-Mediocre Award-
Top of the Mountain To Ya
-6:32 Award-
Pear County Chopper
-Best Bribe-
Hot Roddenberrys
-Best Campsite-
Kinetic Paranormal Society
-Best Junior Sculpture-
We Are Colfax Falcons
-Best Pit Crew-
Funguys Too.20
-Biggest Splash-
Head's Up
-Favorite Volunteer-
Libby Monstarr
-Lifetime Achievement Award-
Rob Dog
-Goddess Jen-O Award-
Running Over Road Runner
-Golden Dinosaur Award-
Screwball
Golden Flipper Awards
Sand: Hot Roddenberrys
Water: Corpie Cruiser
-Most Improved-
Tri-Lo-Bike
-Racer's Favorites-
Whale of a Wedding
Mite Make It
-Poor Pitiful Me-
lotecnotec
-One For the Little Guy-
Moonshine Banditos
-Second to Last-
Mariners: Team Hoosier Daddy
-Spectators' Favorite-
Hot Roddenberrys
-The Spirit of the Glorious Founder Award-
Judi the Teddy Bear Lady
-Teddy Bear Award-
Team Goddess
Meri the Monarch
-They Came From Out of Town-
No Guts, Know Glory
-You Klever Rascal-
Horseless Carriage 2.0
-Most Supernatural-
Tri-Lo-Bike
A Stitch in Time
Snail Trail