UPDATE, Wednesday, 11:51 a.m.: More on the (Smoke) Grenade That Shut Down the Arcata Plaza Yesterday
###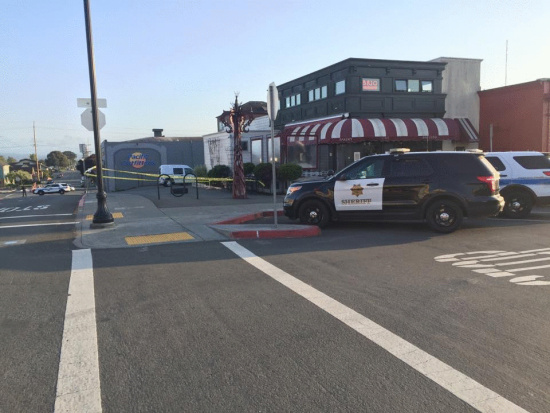 Luke Patterson.
The Arcata Police Department and the Humboldt County Sheriff's office have closed down a block right off the Arcata Plaza after a grenade was discovered near the intersection there.
Arcata Police Chief Tom Chapman tells the Outpost that his understanding is that the grenade appears to be real, and is being treated as live. The Sheriff's Office's Bomb Squad should soon be reporting to the scene with its bomb-defusing robot. In the meanwhile, G Street just before the Plaza is out of commission.
The Outpost will update with more information as it becomes available. In the meantime — side streets, people.