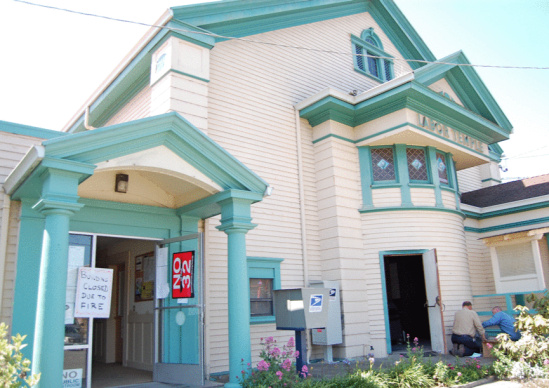 A large section of the rear of the historic Eureka Labor Temple was scorched early this morning.
The Eureka Police Department received a call at 2:33 a.m. from a nearby resident reporting that a man had started a bonfire that had spread to the building. According to Brittany Powell, public information officer with the EPD, after arriving and assessing the blaze, officers called Humboldt Bay Fire to extinguish it.
No arrests have been made, though Powell said the fire is being investigated as arson.
The building has been closed until further notice. Regularly scheduled events such as today's Central Labor Council Meeting and AA will be relocated.