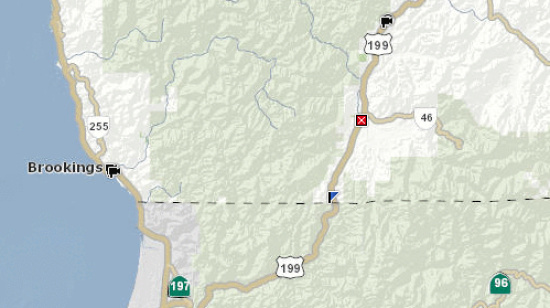 UPDATE, 1:47 p.m.: That did not take long. The Oregon Department of Transportation shows Highway 199 as being open. Resume talking about Voodoo Donuts.
# # #
Caltrans' Facebook admins alert us that U.S. 199, the main route taken by Humboldters looking to get to Portland, is closed just south of Cave Junction, Oregon after an accident involving a now-leaking propane truck and now-downed power lines. The Oregon Department of Transportation's TripCheck map confirms that all lanes are currently closed and they warn that drivers should "use an alternate route." They note that a detour is available (see below).
Stay tuned to TripCheck for updates.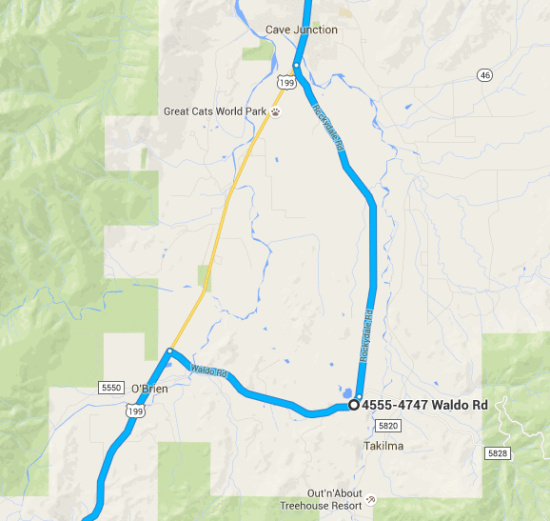 ROAD REOPENED: Redwood Highway (U.S. 199) is now open according to the Illinois Valley Fire District. It was shut down earlier today due to a crashed propane truck that was leaking.http://bit.ly/1PQ1UNK

Posted by KOBI-TV NBC 5 on Thursday, November 19, 2015