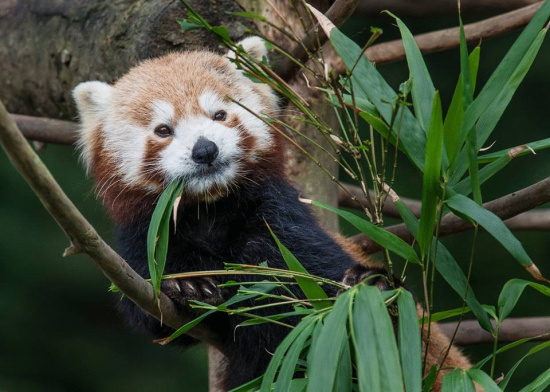 One of the Red Pandas went missing from its enclosure at the Sequoia Park Zoo this afternoon.
Zoo Manager Gretchen Ziegler told the Outpost that someone stealing the panda hasn't been ruled out of the investigation. However, she believes the panda escaped on its own.
"It would be pretty tough to take a panda," Ziegler said. "We're investigating how she may have gotten out."
City of Eureka press release:

One of the City's Red Pandas has escaped from the Zoo and has been seen in the Sequoia Park forest behind the Zoo. The Red Panda is NOT a danger to humans. Zoo staff is concerned for the safety of the Red Panda. City staff along with EPD are searching for the panda. If anyone sees the Red Panda, please don't try to approach or capture. Please call 499-3668 or Eureka Police Dispatch at 441-4044.