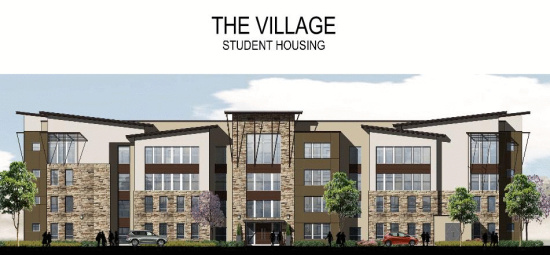 Tonight the Arcata City Council will review a preliminary application to build 280 new off-campus residences for Humboldt State students.
The affordable housing developer AMCAL Equities has applied to build four four-story buildings at the Craftsman's Mall Property on St. Louis Road capable of housing 800 students.
In a letter to the Arcata City Manager, HSU Vice President Joyce Lopes said HSU favors the Village Student Housing Proposal.
"While we are not in a position to make a specific recommendation regarding individual projects, we generally
favor efforts to provide additional options for quality housing for our students. HSU plays an important role in educating the students of California and anticipates modest growth in our student population over the coming years," Lopes said in the letter. "While we are committed to adding additional housing on campus to support this growth, we also recognize that student success will be dependent on housing in the community. We support local developments that are targeted towards student-friendly housing. Off-campus housing for our students will serve the University's interests as well as the City's interest in ensuring that more single-residence housing is available for local citizens."
The 8.5-acre site is currently zoned for industrial use and would need to be rezoned to a residential high density area. Due to numerous zoning and building code violations and abatement proceedings in the last 10 years, AMCAL has proposed to demolish of of the existing site development and build the housing units from scratch.
The council will have to weigh several issues the new development proposes, including wetlands on the west end of the property, increased traffic, rerouting of A&MRT transit, sewage impact, noise, soil stability, previous environmental contamination, demolition design and Tribal Historic Preservation consultation.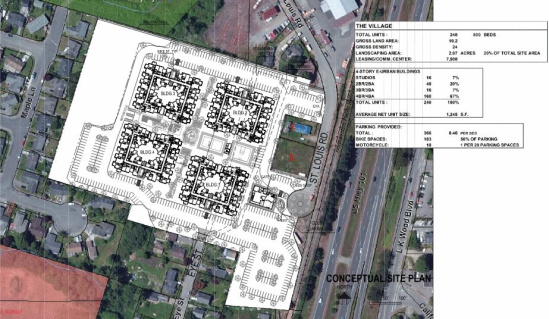 According to an AMCAL presentation addressed to the city council on Sept. 30, the private company is working closely with HSU housing representatives. AMCAL plans to enter into an affiliation agreement with the university, which will allow HSU to direct students to the "Village" as if it were the university's own housing inventory.
The housing facility will also contain a 7,500 square foot clubhouse building and outdoor promenade, 366 parking spaces, 183 bike racks, a fully equipped computer lab, study rooms, a fitness center, an internet cafe, a game room, a movie theater and outdoor recreational courts.
The housing will also be monitored by upperclassmen resident assistants and a third party security company.
The property is conveniently located about 1.5 miles from the university. The location is also about the same distance from the proposed Medical Marijuana Innovation Zone, which the council may also vote to adopt at tonight's meeting.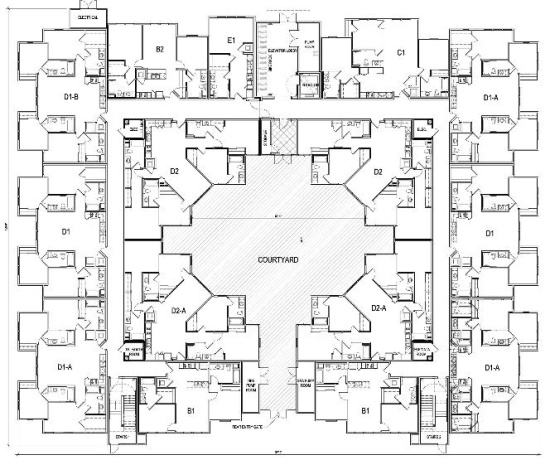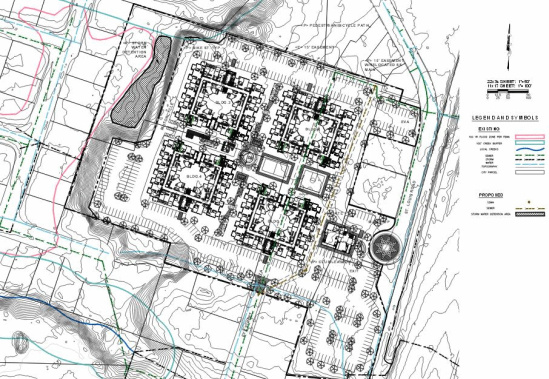 ###
PREVIOUSLY