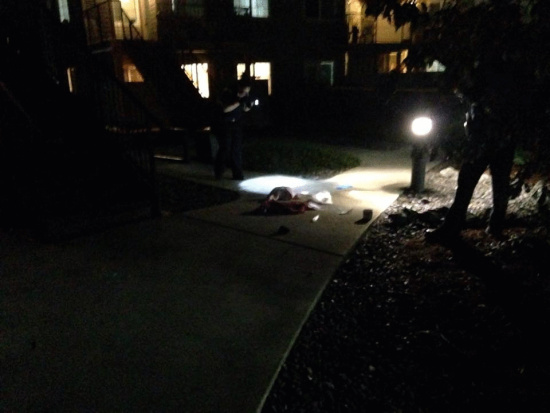 UPDATE, 9:12 p.m.: Lt. Ryan Peterson of the Arcata Police Department, on scene, tells the Outpost's John Ferrara basically what Chief Chapman told us earlier.
Chapman said that more information will likely be released later this night, or early next morning.
###
A 52-year-old man was stabbed to death at an apartment complex off Giuntoli Lane, Arcata Police Chief Tom Chapman has confirmed.
In a brief conversation a few moments ago, Chapman told the Outpost that police were called to the complex at about 6:30 p.m. tonight for a report of a man bleeding on a walkway outside the complex. When officers arrived, they found that the man appeared to have suffered multiple stab wounds. Police attempted lifesaving measures and an ambulance transported him to Mad River Hospital, where he succumbed to his injuries.
Police are still on the scene, and Chapman confirmed that they are conducting an active homicide investigation. We will update shortly.