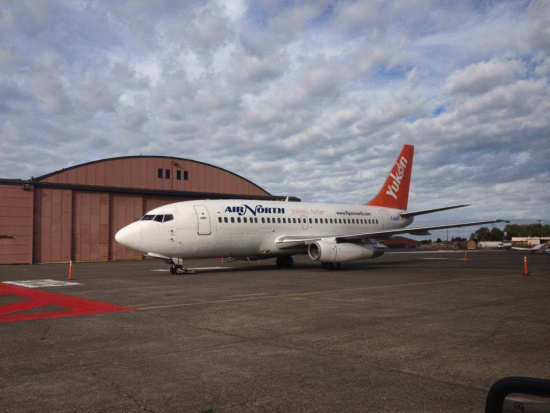 A Boeing 737 airplane carrying the Simon Fraser University football team landed at the Arcata-Eureka Airport last night.
Humboldt County Aviation Division program coordinator Emily Jacobs told the Outpost that it may be the largest commercial aircraft to ever land at ACV.
"It's so hard to be specific when [comparing aircraft size]. Commercial wise I want to say yes," Jacobs said. "Either way, I think it's an excellent example that our runway can handle large aircraft."
SFU charted the Canadian flight to play the Humboldt State Lumberjacks today at 1 p.m.
If the Jacks defeat the Clan this afternoon, they will clinch the Great Northwest Athletic Conference title, and send those Canucks back home on their big ol' plane with an 0-8 season record.