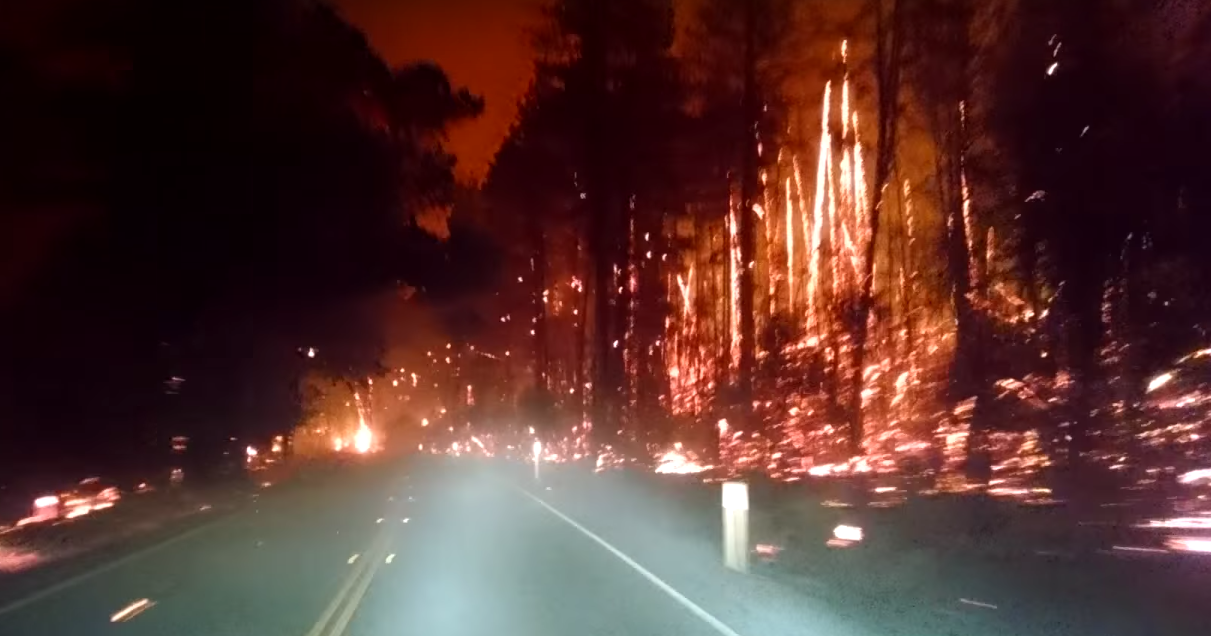 According to the latest information made available by Calfire Monday morning, the Valley Fire in Lake County has already burned more than 61,000 acres destroying hundreds of homes and structures in the process. Officials are investigating reports of a civilian fatality. There are currently over 1,200 fire personnel battling the blaze which is, at this point, listed at 5% containment, but with weather conditions expected to remain hot and windy Monday, the fire will likely get worse before it gets better.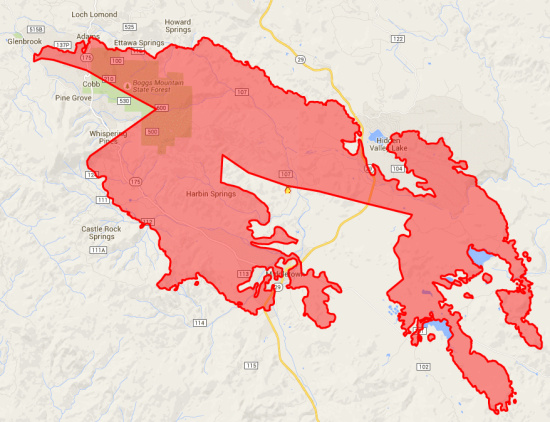 As you'd imagine, social media has been a major asset to those seeking information and images from the fire. The Outpost has gathered a few of the more dramatic video clips below to give you an idea of what the area's residents are enduring.
This first clip was uploaded to YouTube by user mulletFive who chronicles his escape from Anderson Springs through a fiery, hellish landscape Saturday night. "We did wait way too long to get out," the videographer notes on YouTube.
mulletFive uploaded another clip from later in his journey that night, this one heading toward Middletown.
The next clip was uploaded to YouTube by user Grace Becker. From her description: "My dad took this video from our back deck in Hidden Valley Lake, looking west/southwest. They had to evacuate immediately following this."
The next three clips were posted by The Press Democrat. The first chronicles a drive down Jefferson Street in Middletown where numerous homes have been burnt to the ground.
The next shows the fire as it encroaches on house in Cobb.
An apartment complex in Middletown burns early Sunday morning.
And finally, the Lake County News files the most thorough of video reports for the fire completists out there — an hour long clip surveying the drive from Middletown to Cobb.
# # #
UPDATE, 11:12 a.m.: SFGate has posted video taken at, perhaps, the area's most famous destination, the secluded, "clothing optional" Harbin Hot Springs which looks to have been nearly completely destroyed by the fire. See below.