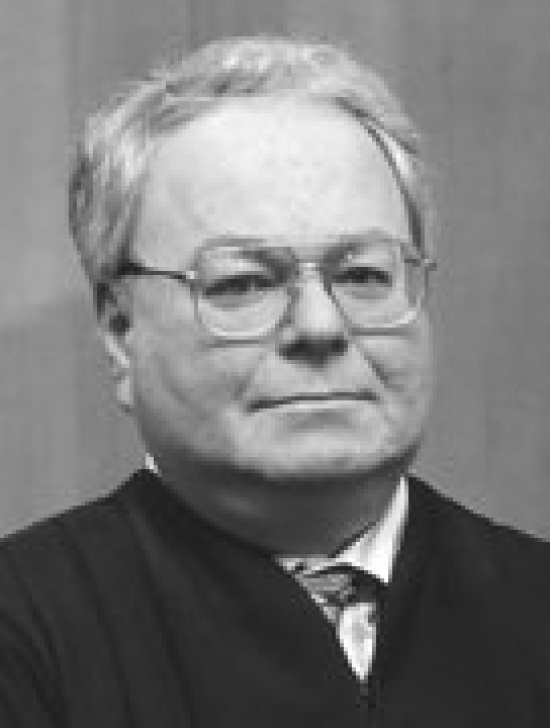 The California Commission on Judicial Performance — a state agency charged with "investigating complaints of judicial misconduct and judicial incapacity" — today issued a public admonishment of Humboldt County Superior Court Judge Dale Reinholtsen for failing to decide cases in a timely fashion, and for submitting false salary affidavits claiming that he had.
The California Constitution requires all judges to decide cases within 90 days after they have been fully submitted and argued. If a judge fails to do so, then he forfeits his salary. (See Article 6, Section 19 of the Constitution at this link.)
According to the admonishment, though:
[T]he commission found that Judge Reinholtsen engaged in improper conduct when he signed and submitted false salary affidavits on seven occasions, received his salary for judicial office in violation of law on 13 occasions, failed to act timely on over 20 matters that had been assigned to him, and failed to prepare a case progression plan in a case he exempted from meeting certain disposition time goals.
In short: The commission found that Reinholtsen — who handles most of the civil cases that come through Humboldt County Superior Court — failed on many, many occasions to issue a ruling within 90 days, then fudged those facts when seeking his paycheck.
Among the many matters that Reinholtsen failed to decide in time, according to the admonishment, were several high-profile county cases, including the City of Eureka's lawsuit against problematic landlords Floyd and Betty Squires; Humboldt County's lawsuit against SoHum land subdivider Bob McKee; and the Tsurai Ancestral Society's suit against Trinidad resident Sam Pennisi over the care and maintenance of the historic Tsurai Village site.
Reinholtsen took as much as 209 days to decide one of the matters brought before him. But in order to get paid, the commission writes, on seven occasions the judge falsely claimed that all his cases had been progressing according to the constitutional timeline:
On or about December 27, 2011; February 27 and June 23, 2012; January 30, April 8, and August 13, 2013; and July 14, 2014, Judge Reinholtsen signed and submitted salary affidavits pursuant to Government Code section 68210 in which the judge falsely declared that no cause remained pending and undetermined that had been submitted to him for decision for the period of 90 days prior to the effective date of each affidavit. The commission found that the judge's conduct violated his duties under canon 2A to respect and comply with the law and to act at all times in a manner that promotes public confidence in the integrity of the judiciary.
The admonishment acknowledges that Humboldt County appears to have a higher-than-average caseload, compared with other counties around the state, but it notes that Reinholtsen was the court's presiding judge during the period of time in question, and he therefore had the power to assign cases to his colleagues if his own schedule was untenable.
DOCUMENT