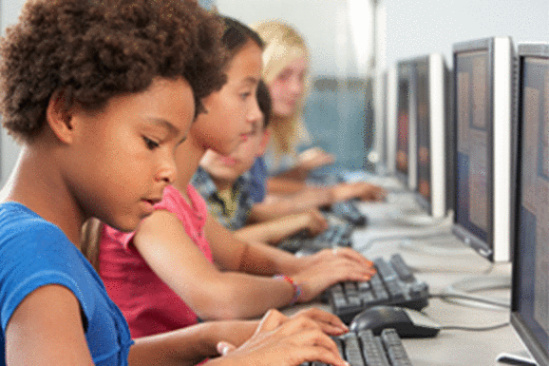 Does this mean anything? Last spring and for the first time, California schools administered the California Assessment of Student Performance and Progress (CAASPP) test, part of the Common Core initiative, which replaced the Standardized Testing and Reporting (STAR) system of yesteryear. Students in grades three through eight and high school juniors were given online tests (bye bye, bubbles) divided into English and mathematics sections.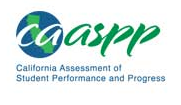 The results were released earlier this month and, eh, Humboldt did OK. When it comes to English skills, 39 percent of local students met or exceeded the state-set standard, compared to 44 percent in California as a whole. In math, the breakdown was 29 percent to 33 percent. If you'd like to claim Humboldt schools are on par with learning institutions in the rest of California, well, standardized testing will enhance your argument.
Now, whether or not you put stock in such tests as being good measures of how well schools are doing in molding your offspring into functional humans is up to you — a topic/rant for a much longer post, for sure — but the state has released testing data for Humboldt's individual schools. Curious who's testing well? We wanted to try and make sense of the numbers so we did some light crunching in an attempt to rank local schools' abilities to teach skills valued by the government and/or local kids' abilities to answer questions that flash before them on computer screens. Yeah, some combination of that.
Listed below are nearly all Humboldt schools (Note: Test results for some smaller schools are not available online to protect student privacy. Oh, and St. Bernard's schools, as an example, are private and didn't play along, it seems.) Listed along with the schools is the percentage of students who met or exceeded standards in English and math (plus the number of students tested). The schools have been ranked according to their combined scores. We will admit that this is an imperfect list. We've grouped schools, as best we can, into high schools and elementary schools, but there is obviously a lot of variation in how these schools run — some of the elementary schools are K-8, some are middle schools. There are charter schools and continuation schools, etc.
You get it. Here are LoCO's first-ever school rankings.
# # #
STATEWIDE (3,663,369)
English: 44% of students met or exceeded the state standard; Math: 33% of students met or exceeded the state standard
COUNTYWIDE (10,499)
English: 39% Math: 29%
-HIGH SCHOOLS-
1. Northcoast Preparatory and Performing Arts Academy (61)
English: 88% Math: 48%
2. Academy of the Redwoods (79)
English: 86% Math: 46%
3. Arcata High School (389)
English: 77% Math: 48%
4. McKinleyville High School (283)
English: 76% Math: 34%
5. Eureka Senior High School (488)
English: 62% Math: 27%
6. Ferndale High School (79)
English: 48% Math: 32%
7. South Fork High School (72)
English: 30% Math: 40%
8. Six Rivers Charter High School (53)
English: 48% Math: 19%
9. Hoopa High School (98)
English: 22% Math: 40%
10. Fortuna High School (383)
English: 39% Math: 11%
11. East High School (33)
English: 12% Math: 3%
11. Pacific Coast High School (32)
English: 15% Math: 0%
13. Zoe Barnum High School (24)
English: 0% Math: 0%
-ELEMENTARY SCHOOLS-
1. Union Street Charter School (48)
English: 78% Math: 79%
2. Jacoby Creek School (286)
English: 72% Math: 65%
3. Fieldbrook Elementary School (100)
English: 74% Math: 57%
4. Freshwater Elementary School (145)
English: 67% Math: 57%
5. Coastal Grove Charter School (99)
English: 64% Math: 55%
6. Freshwater Charter Middle School (51)
English: 60% Math: 47%
7. Bridgeville Elementary School (21)
English: 55% Math: 50%
7. Trinidad Elementary School (109)
English: 54% Math: 51%
9. Garfield Elementary School (29)
English: 55% Math: 48%
10. Redwood Preparatory Charter School (133)
English: 55% Math: 45%
11. Sunny Brae Middle School (228)
English: 48% Math: 48%
12. Pine Hill Elementary School (70)
English: 44% Math: 51%
13. Mattole Elementary School (22)
English: 45% Math: 46%
14. Cutten Elementary School (299)
English: 42% Math: 43%
14. South Bay Charter School (89)
English: 56% Math: 29%
15. Pacific Union Elementary School (333)
English: 48% Math: 35%
16. McKinleyville Middle School (343)
English: 45% Math: 36%
17. Cuddeback Elementary School (76)
English: 40% Math: 40%
17. Hydesville Elementary School (121)
English: 48% Math: 32%
17. Washington Elementary School (273)
English: 41% Math: 39%
20. Fuente Nueva Charter School (49)
English: 51% Math: 27%
21. Casterlin Elementary School (21)
English: 33% Math: 39%
22. Miranda Junior High School (100)
English: 43% Math: 28%
23. Morris Elementary School (372)
English: 35% Math: 33%
24. Redwood Coast Montessori School (43)
English: 39% Math: 28%
25. Alder Grove Charter School (221)
English: 42% Math: 24%
25. Mattole Valley Charter School (432)
English: 40% Math: 26%
27. Agnes J. Johnson Elementary School (38)
English: 39% Math: 26%
28. Ambrosini Elementary School (110)
English: 36% Math: 28%
29. Arcata Elementary School (143)
English: 37% Math: 26%
29. Blue Lake Elementary School (108)
English: 40% Math: 23%
29. Honeydew Elementary School (11)
English: 36% Math: 27%
32. Laurel Tree Charter School (76)
English: 41% Math: 20%
33. Zane Middle School (491)
English: 32% Math: 28%
34. South Bay Elementary School (178)
English: 36% Math: 23%
35. Ferndale Elementary School (238)
English: 33% Math: 24%
36. Kneeland Elementary School (20)
English: 30% Math: 25%
37. Winship Middle School (387)
English: 29% Math: 25%
38. Redway Elementary School (124)
English: 28% Math: 24%
39. Trillium Charter School (22)
English: 38% Math: 23%
40. Peninsula Union Elementary School (18)
English: 24% Math: 22%
41. Monument Middle School (97)
English: 27% Math: 16%
42. Murphy Elementary School (153)
English: 19% Math: 21%
43. Lafayette Elementary School (149)
English: 19%% Math: 20%
43. Toddy Thomas Elementary School (239)
English: 25% Math: 14%
45. Big Lagoon Elementary School (23)
English: 21% Math: 13%
46. Grant Elementary School (135)
English: 20% Math: 14%
47. Orleans Elementary School (33)
English: 12% Math: 18%
48. Alice Birney Elementary School (217)
English: 19% Math: 10%
49. Fortuna Middle School (255)
English: 16% Math: 12%
50. South Fortuna Elementary School (146)
English: 13% Math: 12%
51. Eagle Prairie Elementary School (108)
English: 16% Math: 13%
52. Trinity Valley Elementary School (117)
English: 15% Math: 13%
53. Pacific View Charter School (65)
English: 18% Math: 0%
54. Orick Elementary School (12)
English: 17% Math: 0%
55. Loleta Elementary School (72)
English: 8% Math: 8%
56. Hoopa Valley Elementary School (274)
English: 5% Math: 4%
57. Jack Norton Elementary School (20)
English: 5% Math: 0%
# # #
(Again, you can get super meticulous about how well your kid's school did on these tests by searching this website.)