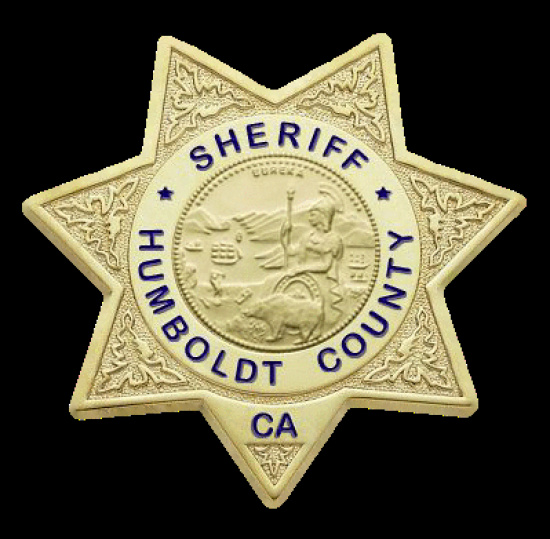 A man was shot and killed in an officer-involved shooting last night after he opened fire on a Hoopa Tribal Police officer near Weitchpec, the Humboldt County Sheriff's Office reports.
The suspect allegedly fired a gun at the officer following a pursuit. Humboldt County Sheriff's Lt. Wayne Hanson notified media via a text that read, in part, "Officer returned fire striking suspect. Suspect is deceased. Officer is not injured."
The shooting occurred at 8:30 p.m., Hanson reported.
The multi-agency Humboldt County Critical Incident Response Team (CIRT) has been activated to investigate the shooting. The officer, whose identity has not been released, has been placed on administrative leave. The CIRT team includes personnel from the District Attorney's Office, the Eureka Police Department, the Sheriff's Office and the Humboldt State University Police Department. The California Highway Patrol also responded to the scene of the shooting.
According to Hanson, the incident may be related to another shooting on tribal land earlier in the night that left one person injured.
The Outpost will update as more information becomes available.
###
UPDATE, 8:50 a.m.: Lt. Wayne Hanson confirms to the Outpost that the earlier shooting — the one that set this whole chain of events in motion — took place in downtown Hoopa, in the grocery store parking lot. There, Hanson said, two men were involved in an "altercation." One man shot the other and stole his motorcycle, fleeing the scene on it.
Soon after, a Hoopa Valley Tribal Police Officer spotted the suspect on the stolen motorcycle and gave pursuit. The chase ended near the Yurok Tribal offices in Weitchpec. At that point, the suspect fired "several shots" at the tribal police officer. The officer returned fire, killing him.
No names are being released at this time, Hanson said. The Critical Incident Response Team is still investigating.
— Hank Sims