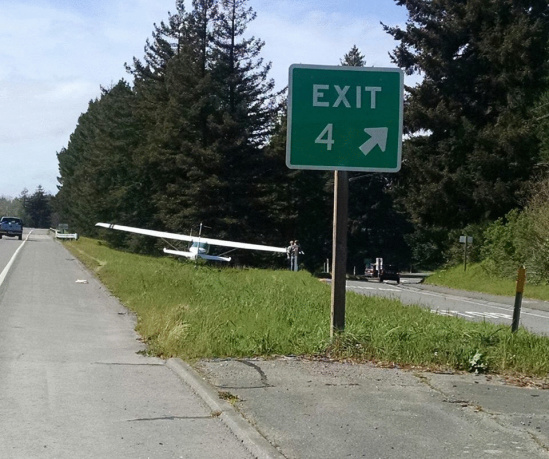 UPDATE, 4:20 p.m.: Scanner traffic indicates that people are stopping to gawk at the plane along Highway 299, causing potential traffic problems.
###
UPDATE, 4:15 p.m.: According to tail numbers read out by law enforcement at the scene, the plane appears to be a 1976 single-engine Cessna registered to Scott Chandler of Fortuna.
###
We'll update when we find out more.