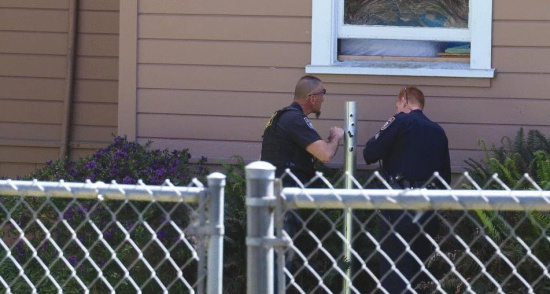 PREVIOUSLY
###
The juvenile boy that is believed to have shot up a pole outside a Buhne Street home yesterday, prompting a full-scale police response and putting Eureka High School on lockdown briefly, has been found and is in police custody.
Eureka Police Department public information officer Brittany Powell tells us:
At about 8:50 p.m., the juvenile associated with the residence was contacted by officers near the 2000 block of Harrison. He was taken to juvenile Hall on unrelated charges. The investigation is ongoing.